Posted: Jul 17, 2013 9:00 AM
Before you let your youngsters reach for sugary or fried summer snacks, giving them healthy snack options will make both you and your kiddos happy campers. From sweet no-bake cookies to savory stuffed zucchini boats, serve up these nine summer snacks so kids can curb those munchies the healthy way.
Homemade fruit juice pops
Sweet and good for you, these are a great alternative to sugary, store-bought frozen treats when your kids need to cool down. Don't have watermelon on hand? Use any 100 percent fruit juice for an equally delicious result.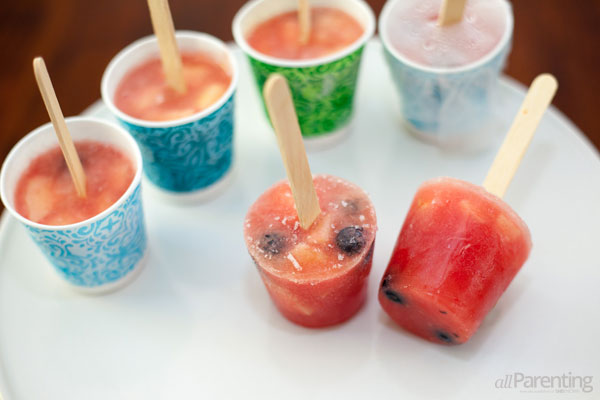 Ingredients:
Watermelon, puréed
Apples, diced
Blueberries
Paper cups
Frozen treat sticks
Plastic wrap
Directions:
Blend the fresh watermelon chunks in a blender until they have been puréed into juice. Set the juice aside.
In small paper cups, layer the diced apples and fresh blueberries or any other small pieces of fresh or frozen fruit you have on hand.
Pour the puréed watermelon into the cup until it is almost full.
Cover each paper cup with plastic wrap and punch a small hole in the middle of each cup's cover. Insert the frozen treat sticks into the holes, and the plastic wrap should hold the sticks in place.
Put the pops in the freezer, and when they are completely frozen, take them out. Peel off the paper cup and enjoy this healthy snack along with your kids... preferably outside!