Posted: Jul 17, 2013 9:00 AM
Before you let your youngsters reach for sugary or fried summer snacks, giving them healthy snack options will make both you and your kiddos happy campers. From sweet no-bake cookies to savory stuffed zucchini boats, serve up these nine summer snacks so kids can curb those munchies the healthy way.
Fruit kabobs
With a little parental supervision, your youngsters can create their own fruit-on-a-stick combination that cures summer snack blues.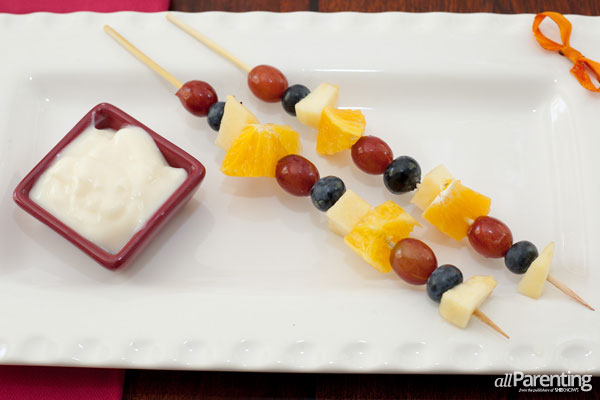 Ingredients:
Skewers
Apples
Grapes
Blueberries
Oranges
Or any fruit of your choice
Yogurt for dipping (optional)
Directions:
Slice your child's favorite fruit into small chunks and pile them into bowls.
Helping your child to navigate the skewers, alternate pieces of fruit until he has a colorful creation that doubles as a yummy summer snack.