Posted: Jul 17, 2013 9:00 AM
Before you let your youngsters reach for sugary or fried summer snacks, giving them healthy snack options will make both you and your kiddos happy campers. From sweet no-bake cookies to savory stuffed zucchini boats, serve up these nine summer snacks so kids can curb those munchies the healthy way.
Stuffed zucchini boats
Stuffed fruits and vegetables are all the rage right now, so it should be no surprise when your kids snatch up this vegetable snack when it is filled with good-for-kids grub! You can get creative with the filling based on what your kids like. Ideas include cottage cheese, ham and cheddar cheese or even yummy ground sausage and tomato sauce.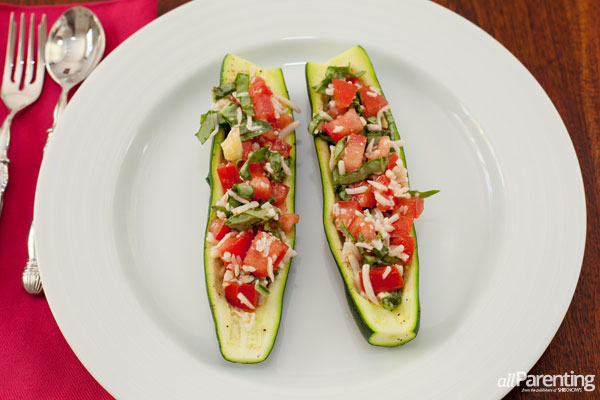 Ingredients:
1 medium zucchini (aka Italian squash)
Salt
Pepper
1 tablespoon olive oil
1 large roma tomatoes, diced
1/4 cup mozzarella cheese, shredded
3–4 large basil leaves, cut into thin strips
Directions:
Cut your zucchini in half lengthwise and trim off the ends. Scoop out most of the zucchini's pulp and save it for cooking at another time.
Sprinkle the zucchini with salt and pepper to taste and steam it in a basket over an inch of boiling water for 3–4 minutes until just tender.
Meanwhile, mix together the olive oil, salt and pepper in a bowl. Add the diced tomatoes, cheese and basil to the mixture and fold until the ingredients are coated.
Remove the zucchini from the steamer and let it cool. Divide the filling equally between the zucchini halves and serve to your hungry kiddos.
More healthy snack recipes
Quick snacks to keep in your purse at all times
Quick mommy snacks for the afternoon slump
Fun snacks for kids