Posted: Jul 24, 2013 9:00 AM
If cherries taste like pure summer to you and you have more than a slight weakness for ice cream sandwiches, you'll be happy to hear that we're putting the perfect summer dessert right in the palm of your hand!
Summertime is ubiquitous with fresh, juicy, plump cherries. And ice cream sandwiches? Well, those are simply a summer staple. There's no solution but to merge the two in one decadent dessert.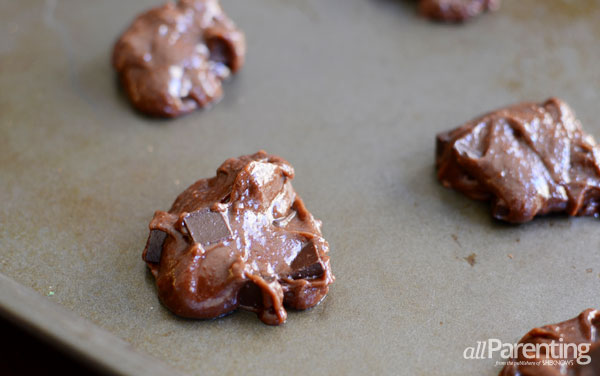 Chocolate chocolate chunk cookies
Makes 60 small cookies
Ingredients:
2 cups all-purpose flour
3/4 cup baking cocoa
1 teaspoon baking soda
1/4 teaspoon salt
1 cup butter, softened
1 cup sugar
1/3 cup packed brown sugar
1 teaspoon vanilla extract
2 eggs
1 cup dark chocolate chunks
Directions:
Preheat the oven to 350 degrees F.
Beat butter, sugar, brown sugar and vanilla extract in a large mixing bowl until creamy, roughly 2 minutes.
Combine flour, cocoa, baking soda and salt in a medium mixing bowl.
Thoroughly beat in 1 egg at a time.
Gradually add in flour mixture, beating thoroughly after each addition.
Stir in the dark chocolate chunks.
Drop by slightly rounded tablespoons onto ungreased baking sheets.
Bake for 9 to 10 minutes or until cookies' centers are set but still soft. Pull cookies from oven a bit sooner than you typically would to ensure that they're soft.
Let sit on baking sheets for 2 minutes and then move to wire racks to cool completely.
Place cookies in a freezer bag and move to the freezer to help firm them up a bit before assembling the ice cream sandwiches.
Chocolate chocolate chunk cookies with cherry ice cream sandwiches
Ingredients:
Chocolate chocolate chunk cookies
Cherry ice cream (our favorite brand is Ben & Jerry's Cherry Garcia because of the authentic cherry flavor and tiny flecks of chocolate.)
Directions:
Using a melon baller or small ice cream scoop, scoop out 2-3 scoops of the ice cream and place on the underside of 1 cookie, and then top with another cookie.
Firmly but gently, press cookies together until the ice cream reaches the edge of the cookies.
Repeat with desired number of cookies and return to the freezer.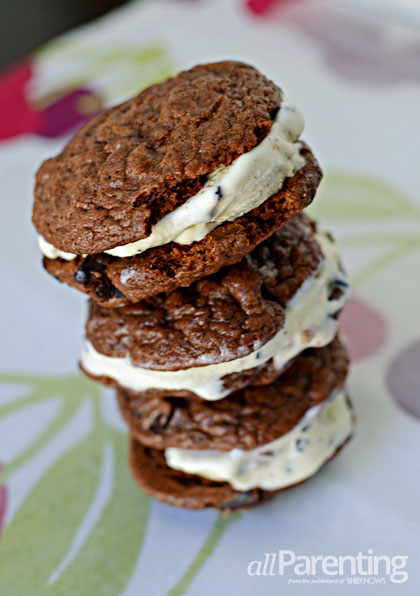 More tasty desserts
Mason jar layered apple crumble cookie dessert
4 Microwave mug cakes
Fudgy banana sundae with banana bread croutons