Posted: Jul 09, 2013 6:00 AM
Move over, chocolate... there's a new gelato flavor in town. We're squishing dulce de leche gelato between two snickerdoodle cookies and making ice cream sandwiches that will make you forget all about chocolate.
You've likely heard of dulce de leche before and perhaps you've even tasted its rich deliciousness on flan. But now it's popping up in many new desserts.
If you're unfamiliar with it, dulce de leche is a thick, milk-based caramel sauce and we have mainly South American Spanish and Portuguese-speaking countries to thank for it.
One bite of dulce de leche that's been blended into creamy gelato and your taste buds will explode. Add a snickerdoodle cookie (OK, fine... two snickerdoodle cookies!) to that and you'll feel certain that you're dreaming.
Simple to make and even simpler to eat, you'll want to hide these little treats in the back of the freezer for when no one else is looking!
Snickerdoodle dulce de leche ice cream sandwich
Ingredients:
Directions:
Prepare a fresh batch of snickerdoodle cookies and allow to cool completely on wire racks.
Transfer the cookies to a zippered storage bag and place them in the freezer for at least 30 minutes to allow them to firm up before assembling the ice cream sandwiches.
Remove the dulce de leche gelato from the freezer and allow to soften up just a bit. If you let it soften up too much, it will turn into a goopy, impossible-to-work-with mess.
Collect cookies from the freezer.
Using a melon baller or small ice cream scoop, scoop out 2 to 3 small scoops of the gelato and place on the underside of 1 cookie, and then top with another cookie.
Firmly, but gently, press cookies together until the gelato reaches the edge of the cookies. Using a butter knife, smooth out any spots where the gelato has squished out.
Repeat with desired number of cookies and return to the freezer for roughly 30 minutes.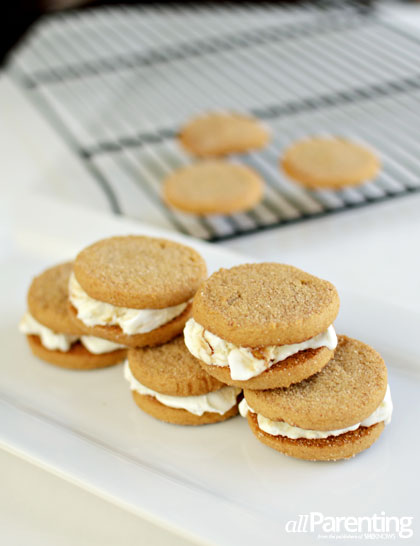 Cure your sweet tooth with endless dessert ideas!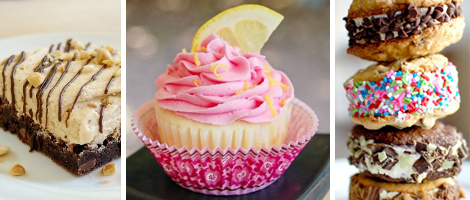 More delicious desserts
Mason jar layered apple crumble cookie dessert
Simple peanut butter fudge chocolate brownies
Raspberry lemonade cupcakes