Posted: Aug 12, 2013 5:00 AM
Chicken thighs go from economical and boring to a family favorite when they're grilled and brushed with a sweet and tangy glaze of Dijon mustard, molasses and fresh sage leaves.
Chicken thighs are not only one of the most economical parts of the popular bird, but they also are one of the most tender, making them the perfect candidates for grilling. Unlike chicken breasts, they don't dry out easily and, when brushed with a tangy sweet glaze, they quickly go from "boring" to "fantastic."
The glaze takes about two minutes to put together. Dijon mustard, molasses, honey and sage get a quick whisk and the glaze is ready to use. The flavors are bold and memorable, with a hit of tang and sweet all in one bite.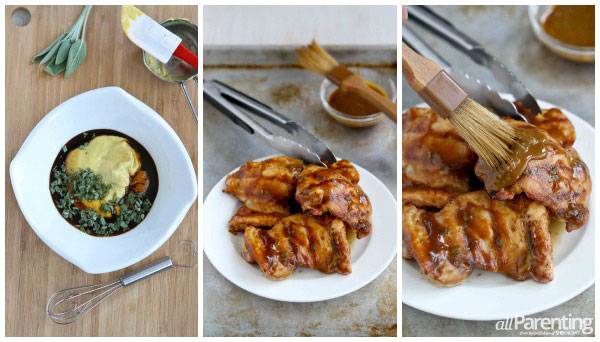 Grilled chicken with Dijon molasses glaze
Glaze recipe adapted from a Bobby Flay recipe
Serves 4
Ingredients:
1/3 cup Dijon mustard
3 tablespoons molasses
1 tablespoon honey
1 tablespoon minced fresh sage
6 boneless, skinless chicken thighs
2 teaspoons canola oil
1/4 teaspoon salt
1/4 teaspoon pepper
Directions:
Preheat the grill to medium-high heat. Brush the grill with oil.

In a small bowl, whisk together the Dijon mustard, molasses, honey and sage. Reserve 3 tablespoons of the mixture.

In a large bowl, toss the chicken thighs with the canola oil, salt and pepper.
Place the chicken thighs on the grill and cook until just cooked through, 3 to 4 minutes per side, brushing with the large portion of the molasses mixture in the last half of cooking.
Remove the chicken from the grill and brush with the reserved molasses mixture. Serve.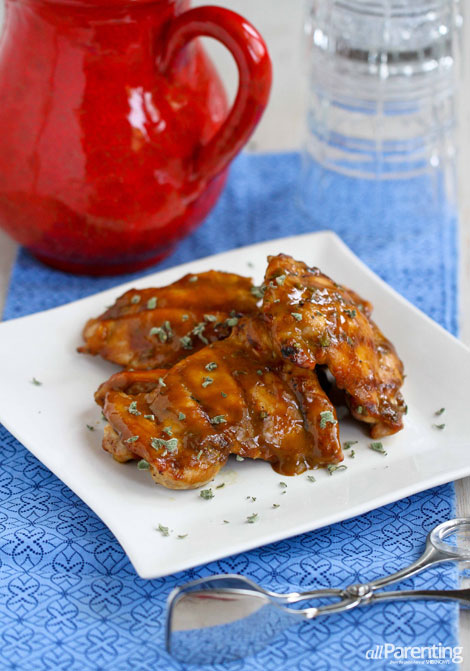 Other grilling recipes
Grilled summer vegetable panini
Grilled chicken with rhubarb chutney
Honey soy grilled salmon with edamame