Posted: Aug 19, 2013 5:00 AM
Spice-crusted shrimp are seared on the grill, then mixed with creamy avocado and fresh corn kernels for a light and satisfying summertime appetizer.
Shrimp done well is magical. When I say "done well," I mean seared until it is slightly blackened on the outside, but tender and juicy on the inside. The easiest way to achieve this is with a hot grill and a short cooking time. Infuse extra flavor by first rubbing the shrimp with a mixture of spices. In this case, those spices are chili powder and smoked paprika, made into a paste with a drizzle of olive oil.
Shrimp and avocado play very nicely together, so it seemed like an obvious choice to pair the spiced shrimp with creamy, cool avocado, fresh corn kernels and a squeeze of lime juice. You can serve the shrimp cocktail in appetizer-sized bowls, or pile them into martini glasses for that "wow" presentation.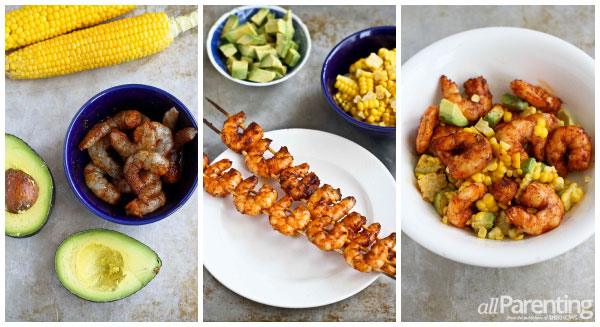 Spicy shrimp cocktail with avocado and corn
Serves 4
Ingredients:
1/2 teaspoon chili powder
1/2 teaspoon smoked paprika
1/4 teaspoon salt
1-1/2 teaspoons olive oil
1/2 pound peeled large shrimp
1/2 large avocado, diced
Kernels of 1 ear of cooked corn
Juice of 1/2 lime
Directions:
Preheat the grill to medium-high heat and brush it with oil. Soak 4 wooden skewers in warm water for 15 minutes.
In a medium-sized bowl, stir together the chili powder, smoked paprika, salt and olive oil. Add the shrimp and stir to coat.
Thread the shrimp onto the skewers, using 2 skewers for each set of shrimp so that they are easier to turn on the grill.
Place the shrimp on the grill and sear until the shrimp are just cooked through, 1-1/2 to 2 minutes per side. When the shrimp are cool enough to handle, remove them from the skewers and place them in a medium-sized bowl.
To the shrimp, add the avocado, corn and lime juice. Stir to combine.
Divide the shrimp between 4 small bowls or martini glasses. Serve.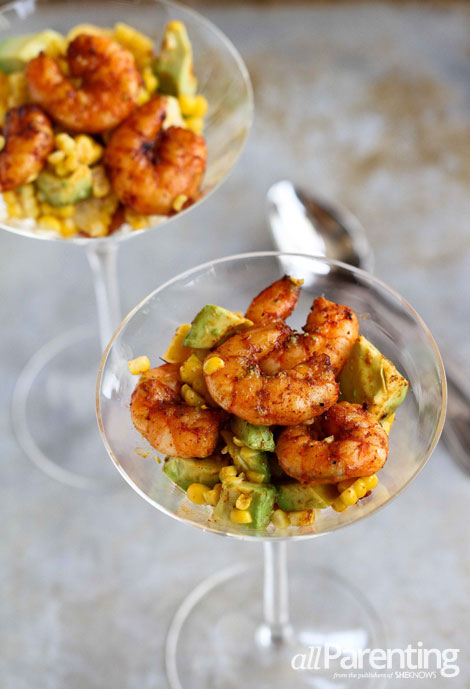 Other appetizer recipes
Grilled crostini with olive tapenade and tomato
Spicy shrimp and tomato kebabs
3 Easy party dip appetizer recipes