Posted: Aug 26, 2013 5:00 AM
This fun appetizer takes less than 10 minutes to prepare. Thread cherry tomatoes, fresh mozzarella balls and basil leaves onto mini skewers, and drizzle each one with fruity olive oil and balsamic vinegar.
There are "easy" appetizers, and then there are appetizers that are so simple that the only pre-requisite to making them is being awake. These Caprese skewers fall into the latter category. Sweet summer tomatoes are threaded onto small skewers, along with mini bocconcini (fresh mozzarella cheese) and fragrant basil leaves. Drizzle the make-shift Caprese salad with fruity olive oil and a good balsamic vinegar.
As with any dish, quality ingredients will help to produce a fantastic product. That becomes even more important when the ingredient list is small and each component is an integral part of the flavor. Use the sweetest tomatoes you can find along with high-quality extra virgin olive oil and balsamic vinegar.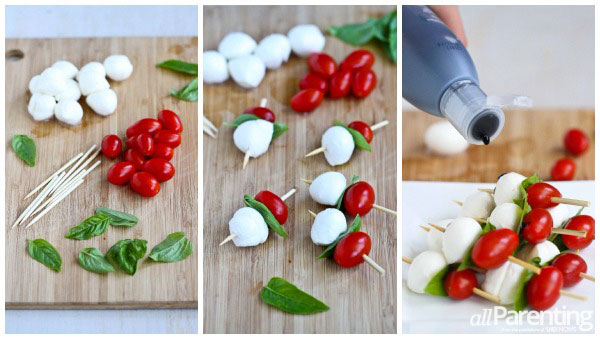 Caprese skewers with tomato, mozzarella and basil
Makes 12 appetizer skewers
Ingredients:
12 grape or cherry tomatoes
12 mini bocconcini (fresh mozzarella)
12 fresh basil leaves
2 teaspoons extra virgin olive oil
1 teaspoon balsamic vinegar
Directions:
Thread 1 tomato, 1 mini bocconcini and 1 basil leaf onto each small skewer.
Place the Caprese skewers on a serving plate and drizzle them with the olive oil and balsamic vinegar.
Serve.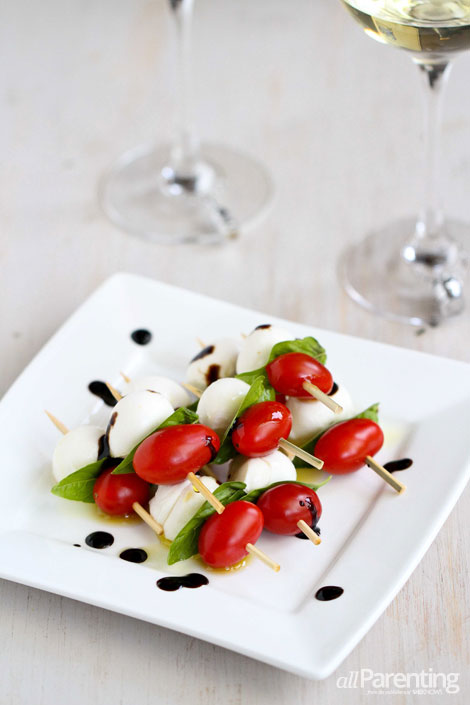 Hungry? Scroll through our delicious recipes!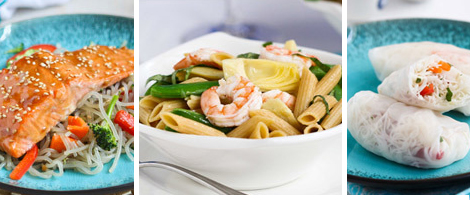 Other easy appetizers
Grilled crostini with olive tapenade and tomato
Spicy shrimp cocktail with avocado and corn
Avocado soup with tomato salsa