Posted: Aug 21, 2013 5:00 AM
Dinner with no oven? Yes please! Nothing pleases the palate more than a cool and refreshing seasonal cucumber soup during the hot summer months.
Head on outside to your garden or local farmers market for some cucumbers and leeks to make a homemade vichyssoise! What is a vichyssoise anyway? Vichyssoise is a thick soup made of pureed leeks, onions, potatoes, cream and chicken or vegetable stock. It is traditionally served cold but can also be eaten hot. The origins of vichyssoise are a subject of debate among culinary historians. Julia Child calls it "an American invention," whereas others say the origin of the soup is questionable in whether it's genuinely French or an American creation. Whether it's French or American, it's delicious and a perfect light dinner or starter to any summer meal!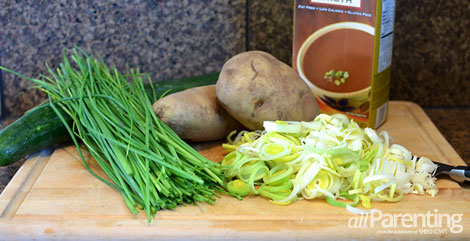 Cucumber vichyssoise
Serves 4-6
Ingredients:
1 tablespoon butter
2 leeks, white and pale-green parts only, sliced
2 cups vegetable stock
1/2 cup white wine
2 medium-sized potatoes, peeled and diced
1/2 cup cream
1 large cucumber, peeled, deseeded and chopped
1 cup chopped fresh chives
Kosher salt and freshly ground pepper
Directions:
In a saucepan, melt butter over medium heat. Add leeks and saute until soft, about 5 minutes.
Add vegetable stock, wine and potatoes. Simmer for 10 to 15 minutes, until tender.
Transfer potatoes and leeks to a blender with half of the cooking liquid. Blend to a coarse puree.
Transfer to a large bowl and stir in cream.
Combine cucumber, 2/3 of the chives and the remaining cooking liquid in blender. Puree until smooth.
Combine the two purees, mixing well, and season with salt and pepper.
Chill soup for several hours in refrigerator.
To serve, ladle soup into bowls or tall shot glasses.
Garnish with remaining chopped chives and thin slices of cucumber to stir.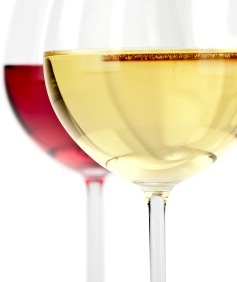 Rachel's suggested wine pairing

Soup is not easy to pair with wine, and chilled soup, even less so. However, there are a few wine options to pair with cucumber vichyssoise. Try a Grüner Veltliner from Austria, an Albariño from Spain, a Blanc de Blanc (all chardonnay grapes) Champagne or even Chablis, a French white wine made from chardonnay grapes.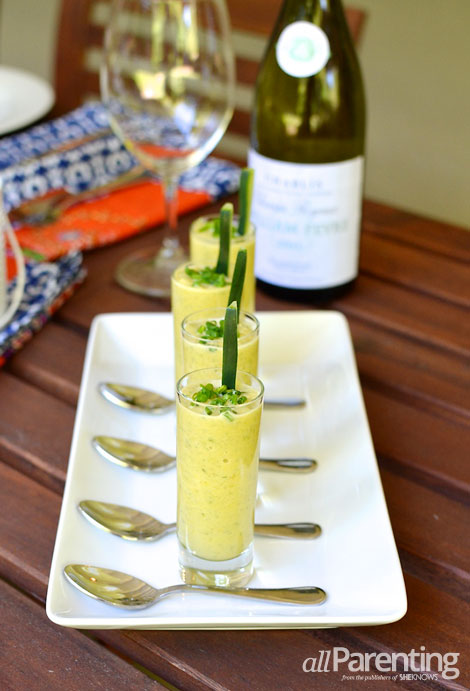 More summer recipes to try
Avocado soup with tomato salsa
Summer vegetable quinoa salad
Tequila chipotle shrimp