Posted: Aug 23, 2013 11:00 AM
Cosmopolitans are one of the hottest drinks to make at home for friends or order while out. Usually made with vodka, the sophisticated Cosmopolitan has similarities to a margarita, so why not shake it up with a little tequila instead?
It's time to change up your Cosmo! With tequila that is! Shake up this classic cocktail with Camarena tequila. Not all tequilas are created equal. Camarena Tequila is made from 100 percent blue agave. According to Camarena Tequila, "This mythical plant takes its time to reach the perfect size and depth of flavor for making fine Tequila — sometimes as long as a decade. Some of our family's agave fields reach nearly 8,000 feet in the highlands region of Jalisco, Mexico, where high elevation, a mild climate and rich red earth give our Familia Camarena Tequila its refined flavor. Blue agave is the heart of any great Tequila. Highland agave azul from Jalisco is the soul of Familia Camarena Tequila. 100 percent pure agave in every bottle."
Let's get shakin'!
Tequila Cosmopolitan
Serves 1
Ingredients:
1-1/2 ounces Camarena tequila
1 ounce Cointreau or triple sec
1 ounce freshly squeezed lime juice
1 ounce cranberry juice
1 lime wedge
Directions:
Place the tequila, martini shaker and a martini glass in the freezer for 30 minutes.
Fill your martini shaker with ice. Add the tequila, Cointreau, fresh lime juice and cranberry juice to the shaker and shake vigorously until well combined.
Strain into your chilled, prepared glass.
Squeeze lime wedge into cocktail and discard the wedge.
Garnish with another wedge of lime and enjoy!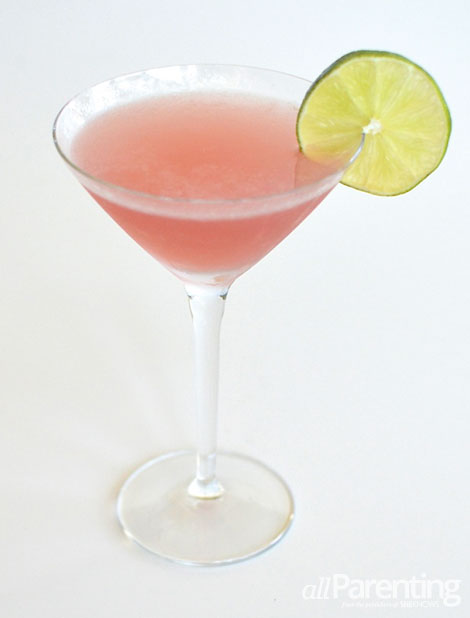 Find more delicious cocktails from allParenting!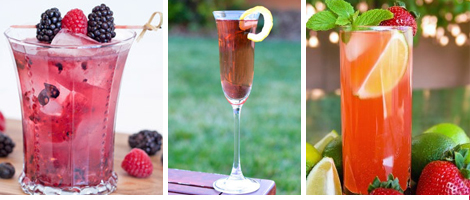 More summer cocktails to try
Tropical tequila sunset shooter
Summer sangria
Sex on the beach martini