Posted: Sep 12, 2013 5:00 AM
Nut butters like peanut and almond are staples in almost every house. They are good on everything from apple slices to the classic pb&j sandwich. But did you know that nut butters are so easy to make at home? And a lot cheaper. Plus, you can make your own flavors using different types of nuts. So, what are you waiting for? Get out your food processor and start making your own nut butters today!
You've been buying store-bought peanut butter for years now. But have you ever taken a look at the list of ingredients? The name brand versions often contain sugar, hydrogenated vegetable oils and other stuff you don't need in your diet. Sure, there are some brands that are all-natural and only contain peanuts and maybe some added salt. But oftentimes those are the really expensive nut butters.
So what's a peanut butter lover to do? The answer is easy. Make your own nut butter at home. It's so easy that you'll be kicking yourself in the pants for not having done it before. You only need a cup or two of your favorite nuts. We like using almonds, peanuts and cashews and a food processor or high-speed blender. Optional ingredients for homemade nut butters also include salt, honey and/or molasses. We think the homemade versions of nut butters are so good, it's doubtful you'll want to add anything else to the mix.
Homemade nut butter
Makes 1 cup
Ingredients:
2 cups almonds, peanuts, cashews or other nuts
A pinch of salt (optional)
Honey or molasses for sweetening (optional)
Directions:
Pour nuts into a food processor or high-speed blender. Process or blend on high for a few minutes until the nuts turn into fine crumbs.
If desired, add a pinch of salt. Scrape the sides and continue to process or blend the mixture. This will take several minutes so be patient.
After about 5 minutes, the mixture will turn into a thick paste and might clump into a ball. Continue to process or blend, stopping occasionally to scrape the sides and bottom as needed.
After another 5 minutes or so, the mixture will turn creamy. Add honey or molasses if desired and process until combined. If you don't want to add anything else, your nut butter is now ready.
Spoon the homemade nut butter into a jar and let it cool. Once cool, put the lid on the jar and store in the refrigerator. Enjoy as normal!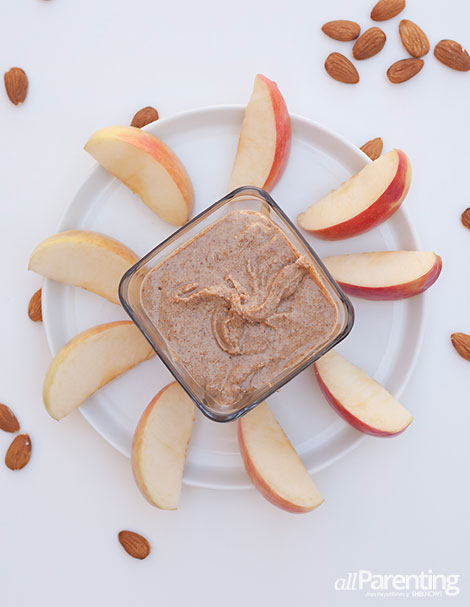 Love this? Find more DIY projects!