Posted: Sep 03, 2013 5:00 AM
People who love bacon, really love bacon! So we've done the only possible thing: gathered food bloggers' best bacon recipes! From mouthwateringly savory to sinfully sweet, you're going to want to make every single one of these perfect recipes!
Bacon lovers, we're here for you. We know that your love for bacon runs deep, so we've gathered food bloggers' favorite bacon recipes. From main dishes to sides, desserts to cocktails, our main ingredient is bacon today!
Bacon in the morning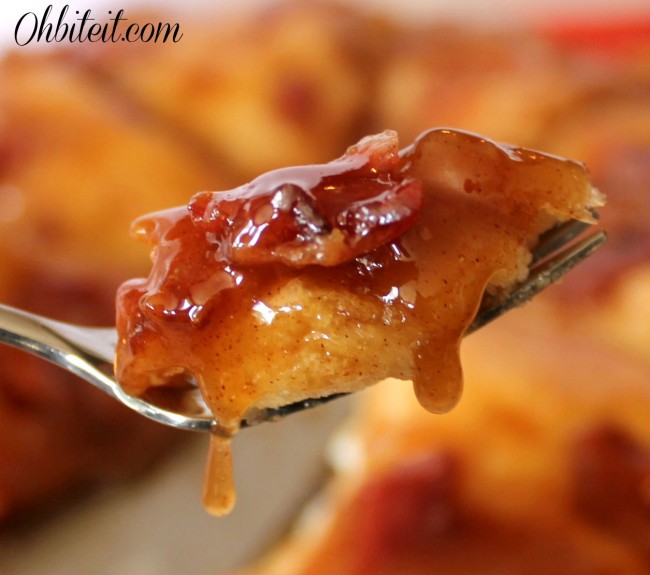 Amy is the blogger behind Oh, Bite It, where fantasy food comes to life. Amy's ridiculously delicious bacon recipe is Sticky Bacon Bread. She says, "This Sticky Bacon Bread is a decadent combination of everything that's tender and chewy, sweet and cinnamony, ooey and gooey... All in one bite!"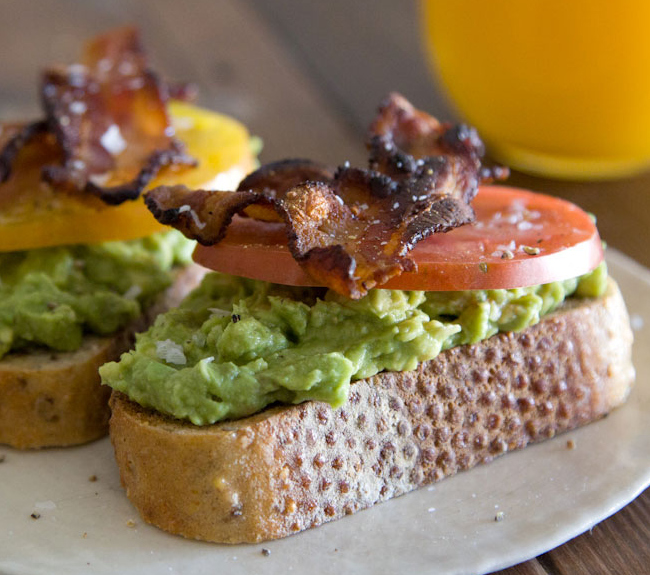 Gaby Dalkin blogs at What's Gaby Cooking and is the author of Absolutely Avocados. Her go-to bacon recipe is for breakfast, but her take is irresistibly fresh. About her Avocado, Bacon and Tomato Toast, Gaby says, "It's my ultimate brunch item! It's beyond simple, but crazy delicious!"
Bacon in the evening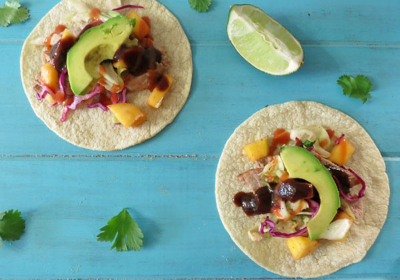 Jennifer Drummond blogs at Peanut Butter and Peppers, a healthy living blog that takes everyday food and makes it healthier without sacrificing the flavor. About her Grilled Pork Wrapped in Bacon Tacos, Jennifer says, "I love the flavor of bacon, and when it's wrapped and grilled around a pork tenderloin, it gives the whole meal that great flavor!"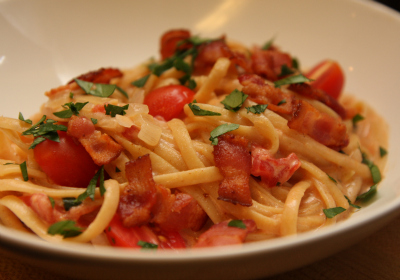 Christina Hitchcock of It's A Keeper provides tried and true recipes that are easy to make and — most importantly — taste great! Her favorite bacon recipe is a BLT, but it's not what you think! Christina says, "This BLT — Bacon, Linguine and Tomato — pasta is an amazingly easy meal that's ready in under 30 minutes and doesn't leave you with a sink full of dishes! Plus, there's bacon! Need I say more?"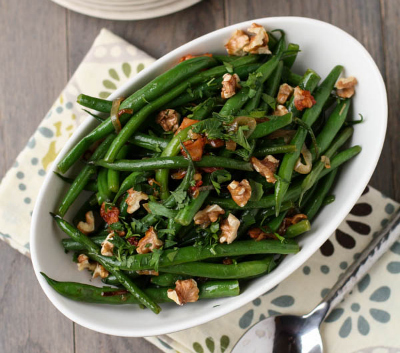 Lisa and Anna are the bloggers at Garnish with Lemon, a food blog that shares recipes to enliven your family meals. Their amazing bacon recipe is Green Beans with Warm Bacon Vinaigrette. Lisa and Anna say, "Add this delicious warm bacon vinaigrette to green beans and your veggies will steal the show at dinner! How often does that happen?"
Bacon after hours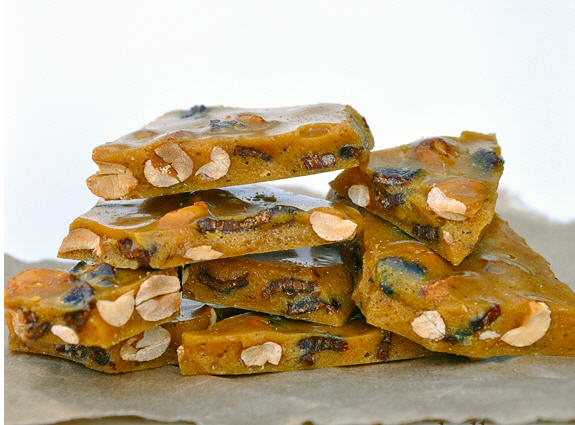 Pamela Braun blogs at My Man's Belly where she writes by the motto that the best way to anyone's heart is still through their stomach. Her creative bacon recipe is Bacon Peanut Brittle. Pamela says, "This stuff puts traditional peanut brittle to shame. Bacon gives this sweet and salty candy even more flavor and even if you've never made candy before, this recipe is so easy it will have you hooked!"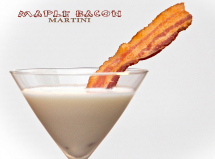 Josie Tavares, the brains behind Daydreamer Desserts, is a Southern California-based lead-foot geek with a major sweet tooth. About her Maple Bacon Martini Josie says, "It's my alternative to flying up north to Portland for a famous Voodoo Doughnut Maple Bacon Bar!"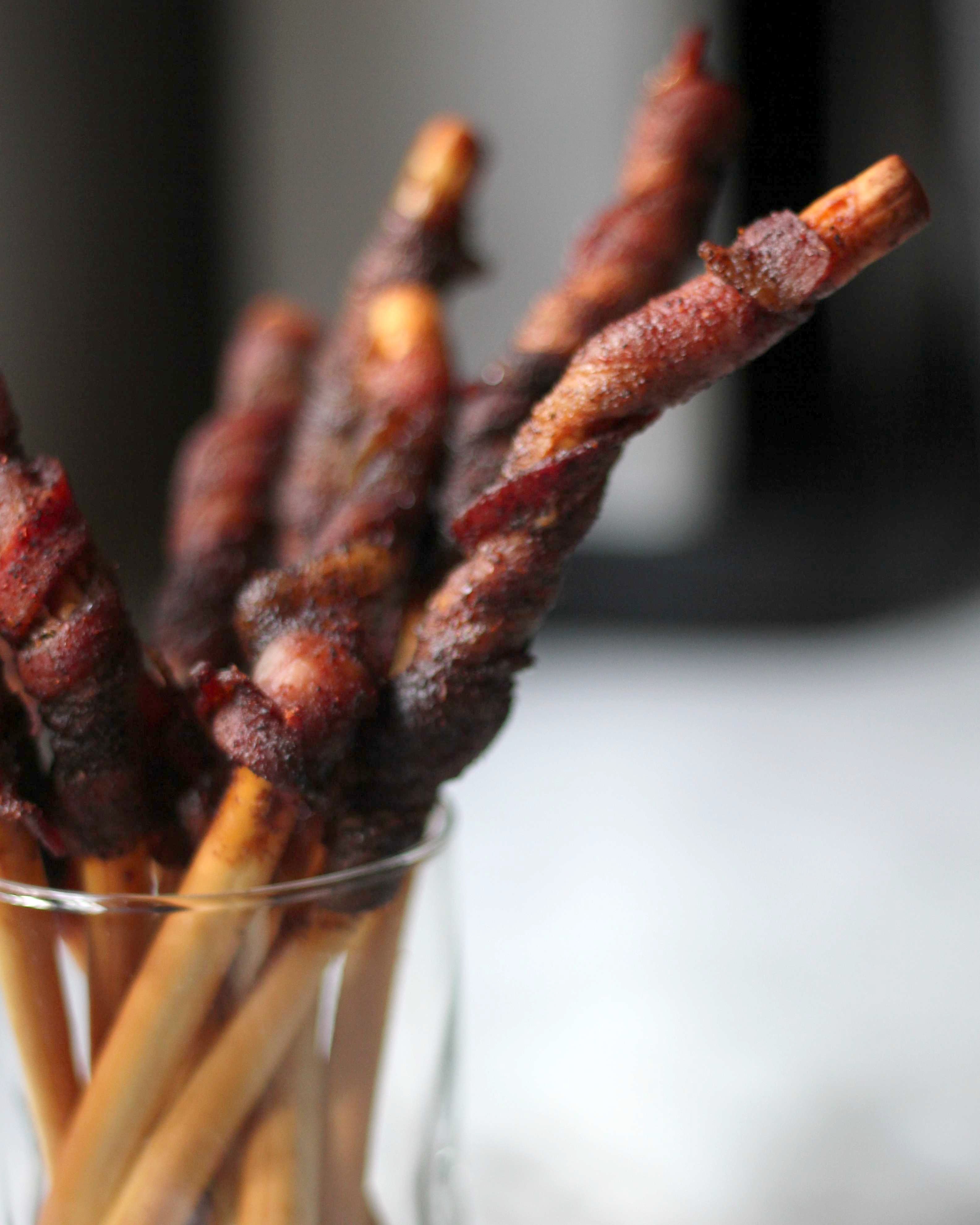 Sheri Silver writes the blog Donuts, Dresses and Dirt where she shares cooking and baking tips, gardening know-how, parenting adventures and the best places to go, shop and eat in and around NYC. Sheri's bacon recipe is Chili Bacon Breadsticks. Sheri says, "Sweet, salty and spicy bacon wrapped around a breadstick makes for a sinfully delicious — and easy — appetizer. They literally disappear the moment they land on your table!"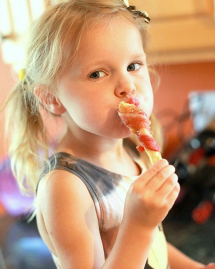 Tracy Morrison is a mom of three, writer and blogger. She spends too much time shopping and watching reality television. She's also the voice behind Sellabit Mum and the creator of Sugar-Coated Bacon on a Stick. About her salty-sweet recipe, Tracy says, "Who can resist Bacon On A Stick? It's just like visiting the Minnesota State Fair!"
Vegetarians, we're here for you, too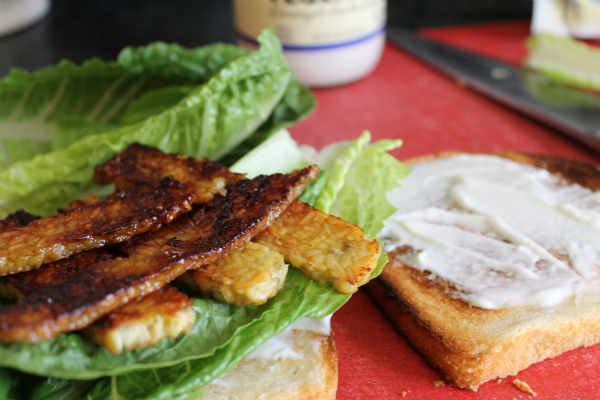 JL Fields, of JL Goes Vegan, shares plant-based education, recipes and cooking techniques. Her alternative to bacon is tempeh. About her Sweet Tempeh Bacon Sandwich, JL says, "Going vegan doesn't mean you have to give up your favorite foods. You just need to find a creative, plant-based version! This Sweet Tempeh Bacon fits the bill!"
Hungry? Scroll through our delicious recipes!