Posted: Sep 04, 2013 5:00 AM
Elaborate dinners are lovely, but there's something about fall that just calls for a pot of simple, but flavorful, soup on the stove. This dinner, brimming with mushrooms, carrots, onion and hearty barley, will warm you from the inside out and leave you feeling satisfied and happy.
Now that summer is winding down and the weather is cooling off, it's time to pull out those soup recipes and welcome autumn. This hearty mushroom barley soup is comfort food at its finest. We're pretty sure you'll want seconds!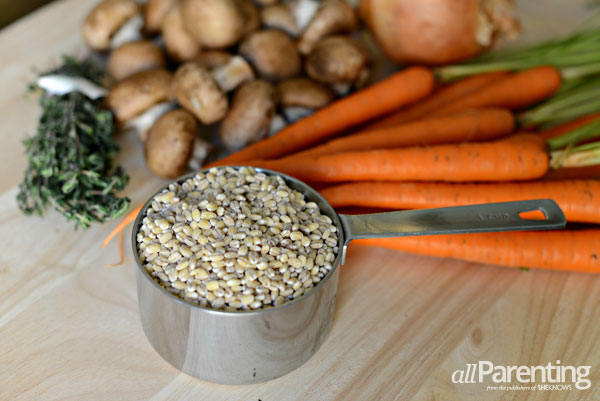 Mushroom barley soup
Serves 4
Ingredients:
1 cup pearled barley
2 tablespoons olive oil, divided
1 medium yellow onion, diced
3 large carrots, diced
20-25 baby bella mushrooms, sliced
4 cups low-sodium vegetable broth
1 bay leaf (fresh), 2 if dried
1 tablespoon fresh thyme leaves
Kosher salt and fresh black pepper
Directions:
In a medium-size pot, heat 1 tablespoon of olive oil over medium-high heat.
Add barley, stir thoroughly to coat and saute for 1 minute.
Add 3-1/2 cups of water to the barley and bring to a boil.
Cover, reduce heat to medium-low, and simmer until tender for 30 to 35 minutes.
Meanwhile, heat the olive oil in a large pot over medium-low heat.
Add the onions, 1/2 teaspoon kosher salt and 1/2 teaspoon fresh pepper, cover and cook until the onions are translucent, roughly 6 to 7 minutes.
Add the carrots and cook for 5 to 6 minutes.
Add the mushrooms to the pot, increase heat to medium-high, cover and cook for an additional 3 to 4 minutes, or until the mushrooms have softened and given off their juices.
Add the vegetable broth, bay leaves and thyme to the pot and simmer, uncovered, for 10 to 12 minutes.
Remove and discard the bay leaves.
Add the cooked barley to the pot and cook for an additional 3 to 5 minutes or until broth thickens up just a bit.
Adjust salt and pepper to taste.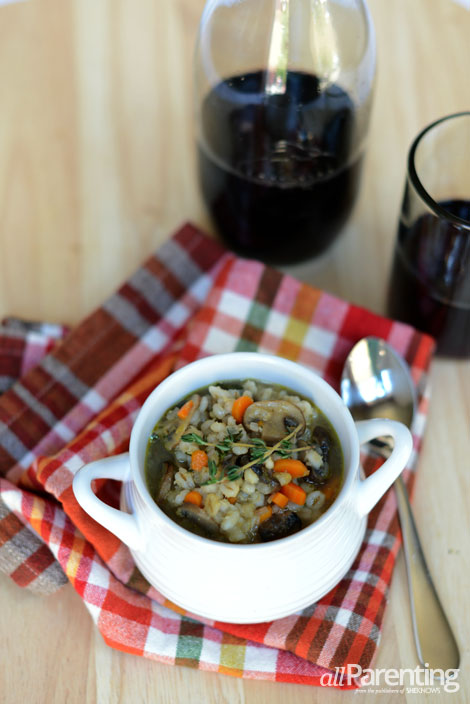 Hungry? Scroll through our delicious recipes!