Posted: Sep 26, 2013 11:00 AM
Instead of having a beer with your macaroni and cheese, why not have one in it as well? This dish of quintessential comfort food marries the flavors of beer with the richness of cheddar cheese.
When I was a little girl, whenever I visited my grandmother, she prepared one of my two favorite dishes, Welsh rarebit (rabbit) and homemade macaroni and cheese. Those flavors became a part of my childhood and they still transport me back to her kitchen table whenever I taste them.
Welsh rarebit, with its origins in 18th century Wales, combines the strong flavors of cheddar cheese, beer and dried mustard. And macaroni and cheese, well, we all already know how fantastic that is and why it's one of the most popular comfort foods.
As an adult, I've found a way to merge those two favorite dishes and the result is bursting with flavor and is comfort at its best!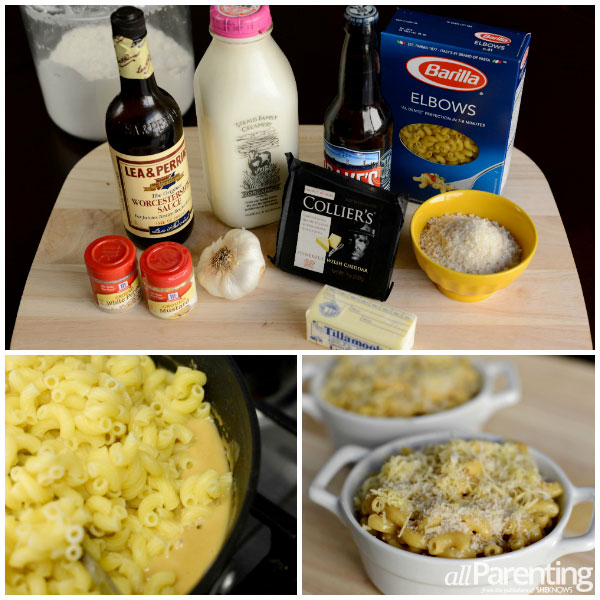 Welsh macaroni and cheese
Ingredients:
1 pound elbow macaroni
3/4 cup panko breadcrumbs
4 tablespoons salted butter
3 large cloves fresh garlic, minced
2 tablespoons dry mustard
3 tablespoons flour
1-1/2 tablespoons Worcestershire sauce
1 cup pale ale beer
1 cup milk
3 cups Welsh cheddar, grated (traditional cheddar works in a pinch)
White pepper
Salt
Fresh flat leaf Italian parsley for garnish
Directions:
Preheat the oven to 350 degrees F.
Bring a large pot of salted water to a boil and cook macaroni al dente, according to package directions.
Melt the butter in a large saucepan over medium heat.
Add garlic and saute for 2 to 3 minutes.
Combine the flour and dried mustard in a small bowl.
Increase heat to medium-high and whisk the flour mixture into the butter and garlic a little at a time to create a roux and cook for 1 minute. (Incorporate slowly to avoid creating lumps.) 
Slowly whisk in the Worcestershire sauce and beer and cook for another minute, whisking constantly.
Reduce heat to medium, add the milk and bring to a bubble and continue to whisk. Allow the sauce to thicken a bit for another 2 to 3 minutes.
Slowly stir in 2-1/2 cups of cheese in a figure-eight motion and cook for another 3 to 4 minutes.
Season with salt and pepper, to taste.
Combine the pasta and the sauce and divide into individual buttered baking dishes (you could also use a large casserole dish, but you'd have less of a crusty edge).
Sprinkle with remaining cheddar, breadcrumbs and flat leaf parsley.
Place on the middle rack of the oven and bake for 15 minutes (25 minutes if you're using a large casserole dish) or until bubbly and crusty brown on top.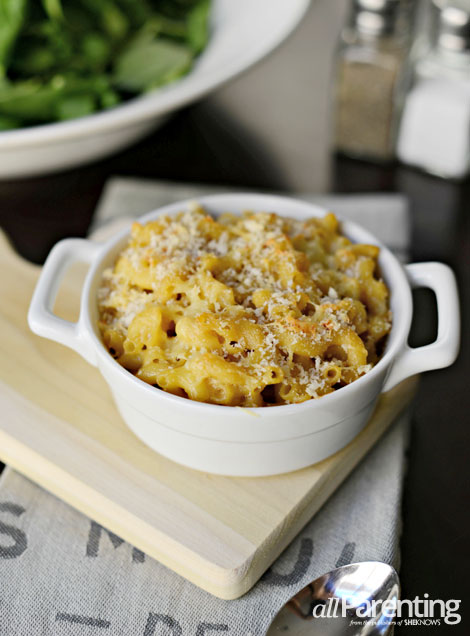 Hungry? Scroll through our delicious recipes!