Posted: Oct 14, 2013 5:00 AM
If the word "meatloaf" brings on bad childhood memories, prepare to be surprised and thrilled with this revamped recipe. Not only will these mini versions excite your kids, but a layer of barbecue sauce will wipe away any ketchup-laden memories.
If your family moans and groans whenever you mention meatloaf, it is time to shake things up in the kitchen. First of all, it is tough for anyone, particularly kids, to resist anything "mini." These savory meatloaves are baked in a muffin tin, producing the perfect serving sizes for kids and adults alike.
To boost the flavor, barbecue sauce replaces the traditional ketchup topping, and an extra dose of barbecue sauce is mixed in with the other ingredients to keep the meat juicy. Slip in some corn kernels for a dose of vitamins, and replace the usual breadcrumbs with oats to bind the meatloaf and to boost the fiber content.
Serve the meatloaf "muffins" with roasted or mashed potatoes and steamed veggies. Your family will think they are eating at their favorite diner.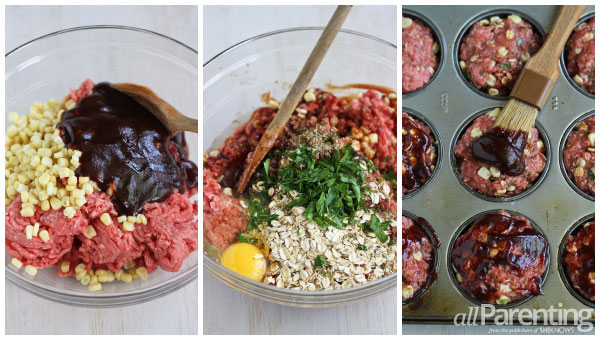 Mini BBQ muffin tin meatloaves
Serves 6
Ingredients:
1-2/3 pounds lean ground beef
1-1/2 cups frozen corn kernels, defrosted
3/4 cup barbecue sauce, divided
1/2 cup regular oats
1/4 cup minced Italian parsley
1 teaspoon dried oregano
1/2 teaspoon salt
1/2 teaspoon ground pepper
1 egg
1 egg white
Directions:
Preheat the oven to 350 degrees F. Lightly coat a muffin tin with cooking spray.
In a large bowl, mix together ground beef, corn, 1/2 cup barbecue sauce, oats, parsley, oregano, salt, pepper, egg and egg white until thoroughly combined.
Use slightly less than 1/2 cup of the mixture for each "muffin," placing each portion into one of the slots in the muffin tin.
Brush the tops of the "muffins" with the remaining 1/4 cup barbecue sauce.
Place the muffin tin on a baking sheet (to catch any drips). Bake until the internal temperature reaches 165 degrees F, 25 to 30 minutes. Let rest for 10 minutes, then remove with a small metal spatula. Serve.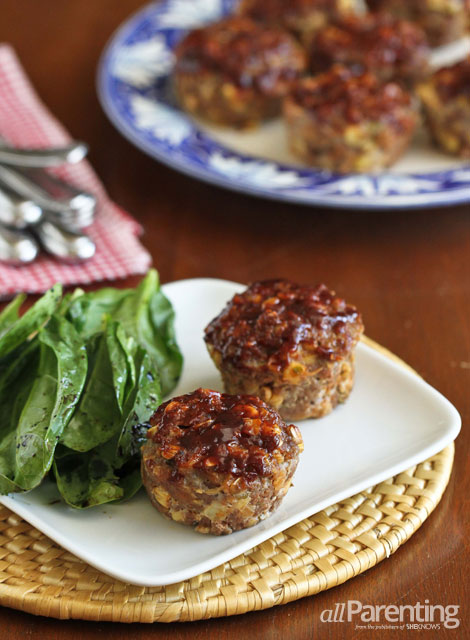 Hungry? Scroll through our delicious recipes!