Posted: Oct 04, 2013 11:00 AM
It's time to turn up the heat for happy hour! Put down the margarita glass and try a new classic tequila cocktail. Perfect to impress your girlfriends for ladies' night!
The Matador cocktail combines three Mexican exported ingredients: tequila, pineapple juice and limes. This cocktail is not as well known as the classic margarita, which also uses tequila, but is just as tasty and simple to make. The Matador cocktail is served differently than a margarita, either in a cocktail (or martini) glass or a Champagne flute.

Matador cocktail
Serves 1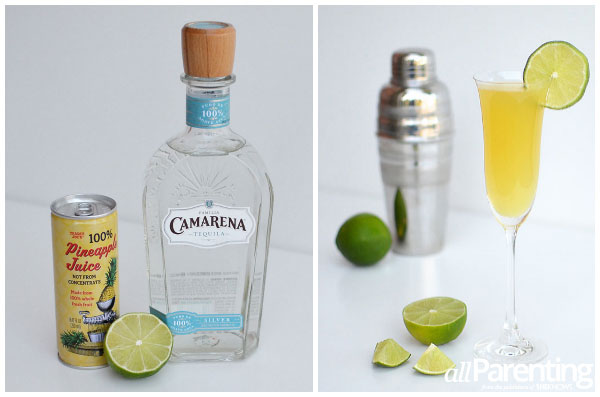 Ingredients:
1-1/2 ounces silver tequila
3 ounces pineapple juice
Juice of half a lime
Directions:
Place the tequila and martini shaker in the freezer for 30 minutes.
Fill your martini shaker with ice. Add the tequila, pineapple juice and lime juice to the shaker and shake vigorously until well combined.
Strain into a cocktail glass or Champagne flute.
Garnish with a lime slice or lime twist. Enjoy!