Posted: Nov 04, 2013 6:00 AM
Tilapia is one of the most common offerings at the supermarket fish counter, and it deserves to taken to "uncommon" status. A butter infused with smoky chipotle peppers should do the trick.
"Budget-friendly" does not need to mean boring. Tilapia is one of the most economical fish available, and it takes only a few spices from your pantry to make it one of the tastiest. There is no reason to stop at a spice rub. While the fish is cooking, whip up a flavored butter infused with smoky chipotle peppers and bright lime juice. Brush the butter over the top of the warm, cooked tilapia and let the flavors seep into the tender, flaky fish.
This recipe can be varied depending on the spices you have available in your kitchen. Give it some Italian flair by seasoning the fish with fennel and mixing the butter with oregano and red pepper flakes.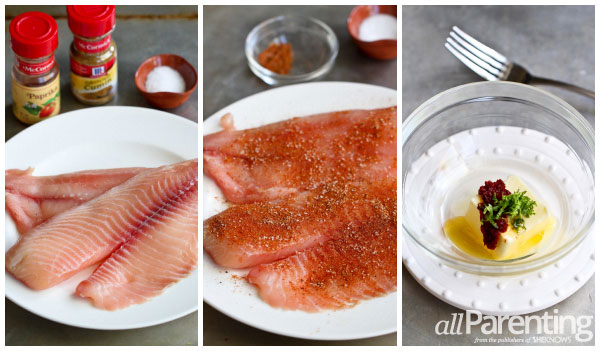 Pan-seared tilapia with chipotle-lime butter
Serves 4
Ingredients:
1/2 teaspoon ground cumin
1/2 teaspoon paprika
1/2 teaspoon salt
1/4 teaspoon ground pepper
4 (6 ounce) tilapia fillets
2 tablespoons unsalted butter, room temperature
1 chipotle pepper, seeded and minced
1/2 teaspoon grated lime zest
2 tablespoons minced cilantro
Directions:
Preheat the oven to 400 degrees F. Lightly coat a large baking dish with cooking spray.
In a small bowl, stir together the cumin, paprika, salt and pepper.
Place the tilapia fillets in the prepared baking dish, in a single layer. Sprinkle the cumin mixture over top of the fish and press it into fish lightly.
Bake until the fish is just cooked through, about 10 minutes.
While the fish is cooking, smash the butter with the back of a fork in a medium-sized bowl. Stir in the chipotle pepper and lime zest.
Brush each cooked tilapia fillet with some of the chipotle butter. Garnish with the chopped cilantro. Serve.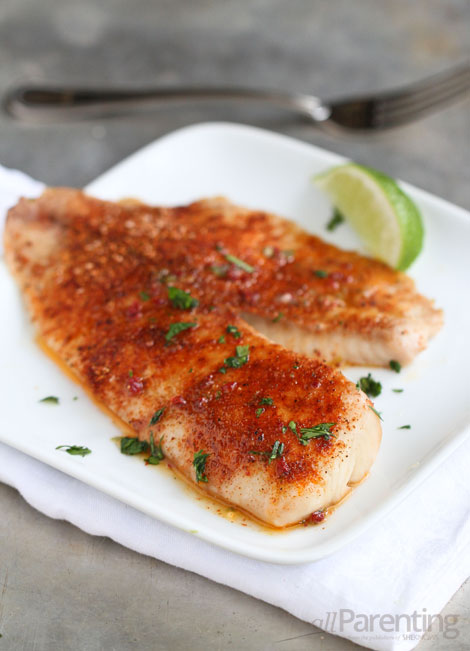 Hungry? Scroll through our delicious recipes!