Posted: Nov 20, 2013 6:00 AM
Homemade cranberry sauce can be one of the highlights of a great Thanksgiving feast, and it takes less than 15 minutes to make. Fresh cranberries are simmered with cinnamon and nutmeg until it turns to a beautiful, jewel-toned sauce.
Homemade cranberry sauce is one of the easiest Thanksgiving side dishes. With only a few ingredients and 15 minutes, you can make a cranberry sauce that will make your guests swear off the canned version forever. This recipe is as simple as throwing all of the ingredients in a pot, bringing the mixture to a boil and simmering until the cranberries pop and turn into a thick, beautiful sauce. In this recipe, the cranberries are simmered with cinnamon sticks and grated nutmeg for an extra layer of holiday flavor.
Not only is this cranberry sauce the perfect tart and sweet accompaniment to roasted turkey and stuffing, but it is almost better tucked between two pieces of bread in a towering post-Thanksgiving sandwich packed with leftovers.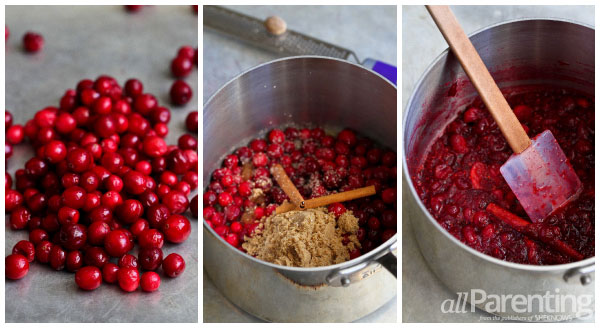 Spiced cranberry sauce with cinnamon and nutmeg
Makes 2 cups
Ingredients:
1 (12 ounce) package fresh cranberries
1/2 cup (packed) brown sugar
1/4 cup fresh orange juice
1/4 cup water
2 cinnamon sticks
1/2 teaspoon grated nutmeg
Directions:
In a large saucepan, combine cranberries, brown sugar, orange juice, water, cinnamon sticks and nutmeg. Stir well.
Set the saucepan over medium-high heat and bring the cranberry mixture to a boil.
Reduce the heat to medium and simmer for 12 to 15 minutes, or until the cranberries pop, stirring frequently. Remove and discard the cinnamon sticks. Transfer to a bowl and cool completely.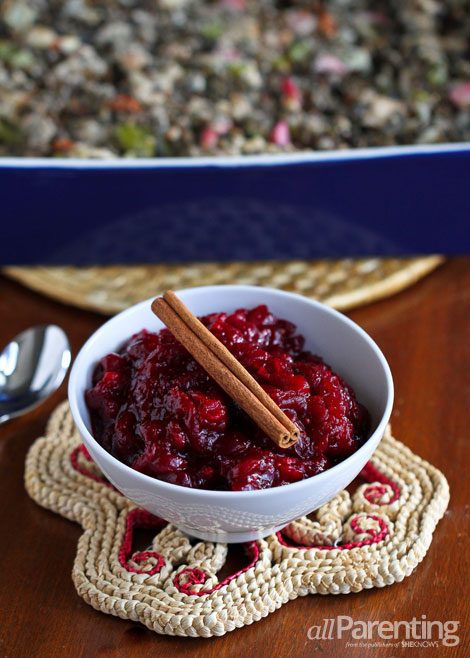 Hungry? Scroll through our delicious recipes!