Posted: Dec 09, 2013 6:00 AM
Stuffed mushrooms are always the first thing to disappear at holiday cocktail parties. In this version, savory Italian sausage and cream cheese are tucked inside of the mushrooms and topped with crunchy, browned breadcrumbs. They are positively irresistible.
That old adage of "the party always ends up in the kitchen" crosses over to the buffet table, too — "the party always ends up by the stuffed mushrooms." And who can blame those hungry party-goers? When mushrooms are stuffed with crumbled Italian sausage, sautéed onions and cream cheese, they become little morsels of appetizer bliss.
For the harried host or hostess, the initial cooking and stuffing can take place ahead of time. Pop the mushrooms in the oven 25 minutes prior to serving and cook until the mushrooms are tender and the cheese is melted and bubbling. Then do everything in your power to get them to the buffet table before your kitchen helpers eat them straight from the plate!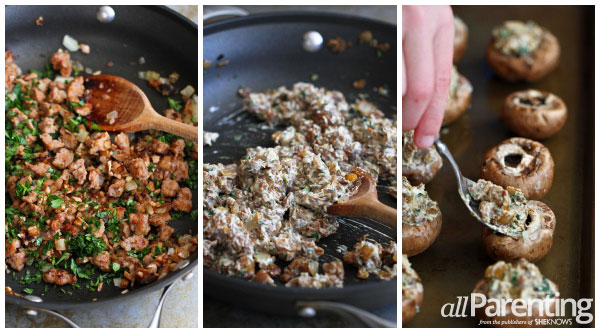 Stuffed mushrooms with sausage and breadcrumbs
Makes 24
Ingredients:
24 medium-sized Baby Bella (crimini) mushrooms
1 teaspoon olive oil
1/2 medium onion, diced
2 links Italian sausage, removed from casing
2 garlic cloves, minced
1/4 cup minced Italian parsley + more for garnish
1/4 teaspoon salt
1/4 teaspoon ground pepper
4 ounces cream cheese
2 tablespoons panko breadcrumbs
1 tablespoon Parmesan cheese
Directions:
Preheat the oven to 400 degrees F. Lightly coat a baking sheet with cooking spray.

Remove the stems from the mushrooms and finely chop. Place the mushroom caps, cavity side up on the baking sheet.

Heat the olive oil in a large skillet set over medium heat. Add the onion and sausage and cook, crumbling the sausage with a wooden spoon, until the sausage is cooked, 5 to 6 minutes.

Add the chopped mushroom stems, garlic, parsley, salt and pepper and cook for 2 minutes.

Remove the skillet from the heat and stir in the cream cheese.

Fill the mushroom caps with the sausage mixture, dividing evenly between the mushroom caps.

In a small bowl, stir together the breadcrumbs and Parmesan cheese. Top each mushroom cap with a pinch of the breadcrumbs, pressing down lightly to adhere.

Bake the mushroom caps until tender, 20 to 25 minutes. Check them after about 15 minutes of baking and lightly lay a piece of foil over the top if the breadcrumbs are browning too much. Serve.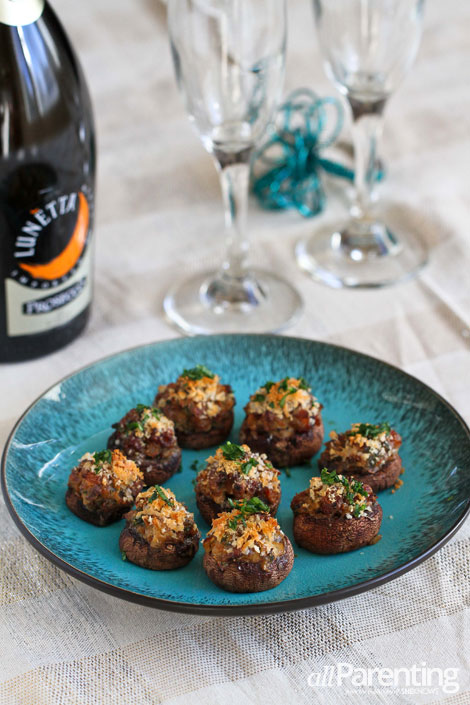 Hungry? Scroll through our delicious recipes!