Posted: Dec 23, 2013 6:00 AM
Chicken breasts are seared with herbs, then topped with creamy Gorgonzola cheese. It is easy enough for a family dinner and impressive enough to serve to guests.
There is an easy way to give chicken breasts a little va-va-voom for a quick and easy meal. Simply rub them with a mixture of olive oil and dried herbs, and melt richly flavored Gorgonzola cheese over top. It makes an impressive holiday meal when you just can't bear the thought of slaving over the stove for hours.
It is easiest to top the chicken breasts with sliced Gorgonzola cheese, cut from a wedge. However, Gorgonzola crumbles will work just as well for this recipe. If your kitchen is stocked with a cast-iron skillet, it will produce the best crust on the chicken, but a stainless steel or nonstick skillet will still give you very good results.
Serve the chicken breasts with rice pilaf and a green salad, or scalloped potatoes and steamed vegetables for a complete meal.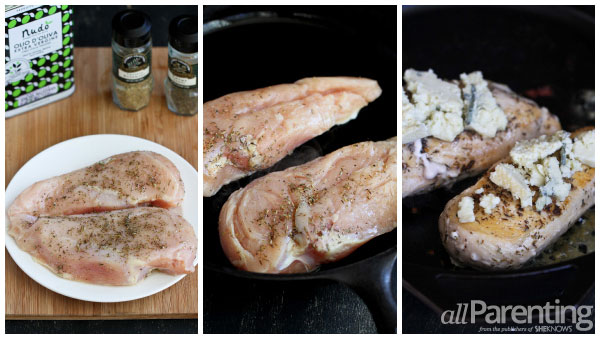 Baked herbed chicken with Gorgonzola cheese
Serves 4
Ingredients:
4 teaspoons plus 2 teaspoons olive oil
3/4 teaspoon dried rosemary
3/4 teaspoon dried thyme
3/4 teaspoon salt
3/4 teaspoon ground pepper
4 boneless, skinless chicken breasts
4 ounces Gorgonzola cheese, sliced or crumbled
Directions:
Preheat the oven to 375 degrees F.
In a small bowl, stir together 4 teaspoons of olive oil, rosemary, thyme, salt and pepper. Rub the mixture over the chicken breasts.
Heat 2 teaspoons of olive oil in a large oven-proof skillet set over medium-high heat. Cook the chicken until golden brown, 2 to 3 minutes per side.
Transfer the skillet to the oven and cook until the chicken is almost cooked through, 4 to 5 minutes (depending on the thickness of the chicken breasts).
Divide the Gorgonzola cheese between the chicken breasts, laying the cheese on top. Return to the oven and cook until the cheese is melted, about 2 minutes. Serve.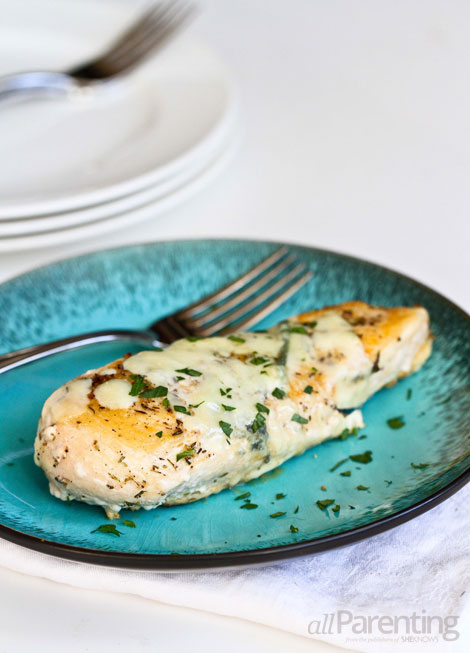 Hungry? Scroll through our delicious recipes!