Posted: Dec 30, 2013 6:00 AM
This vegetarian meal is one that can be thrown together when your spouse's boss makes a last-minute dinnertime appearance. Store-bought cheese tortellini is tossed with a white wine, garlic, thyme and mushroom sauce.
Everyone needs a few meals in their cooking arsenal that use simple ingredients, but produce something that makes you look like a star cook at a moment's notice. Some store-bought ingredients, such as cheese tortellini, can be stored in the freezer and used at the last minute to pull together an impressive meal.
In this meal, the cheese-filled pasta is paired with sautéed mushrooms and a simple sauce that is made from olive oil, garlic, white wine and fresh thyme. If you want something even more substantial and protein-packed, stir in some cooked chicken, shrimp or pork. It's a great way to use up leftovers.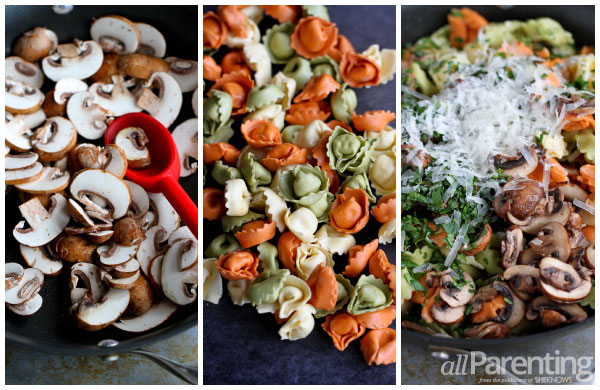 Tortellini with mushroom thyme sauce
Serves 4 to 6
Ingredients:
16 ounces cheese tortellini
3 tablespoons + 2 teaspoons olive oil
12 ounces crimini (Baby Bella) mushrooms, sliced
3 garlic cloves, minced
1 pinch crushed red pepper
3/4 cup dry white wine
2 teaspoons minced fresh thyme
1/4 cup chopped flat-leaf parsley
1/4 cup grated Parmesan cheese + more for serving
1/2 teaspoon salt
1/4 teaspoon ground pepper
Directions:
Cook the cheese tortellini according to package directions. Drain and set aside.
Heat 2 teaspoons olive oil in a large skillet set over medium heat. Add the mushrooms and cook, stirring occasionally, until tender. Transfer to a bowl and reserve for later.
Heat 3 tablespoons of olive oil in a large skillet set over medium heat. Add the garlic and crushed red pepper and cook for 1 minute.
Add the wine and thyme and simmer for 4 minutes. Return the mushrooms to the pan (without the accumulated juices), along with the tortellini, parsley, Parmesan, salt and pepper. Stir to combine. Serve with extra Parmesan cheese.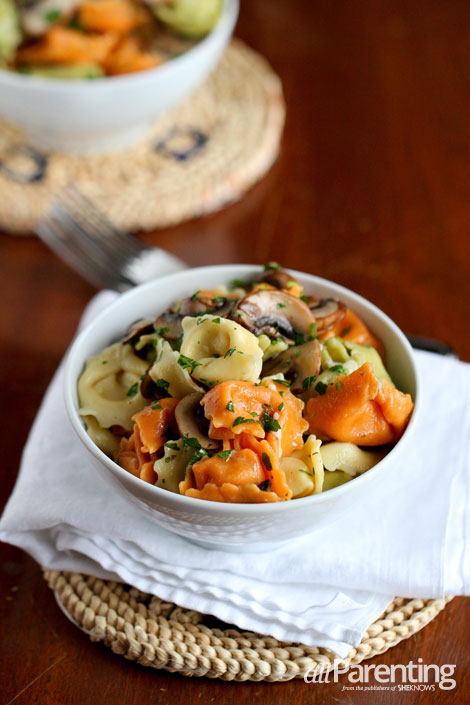 Hungry? Scroll through our delicious recipes!