Posted: Dec 12, 2013 7:00 AM
Warm up this fall while sipping on a delicious creamy mushroom soup served in individual ramekins and topped with homemade croutons. Perfect for an appetizer or starter course.
Everyone loves to eat something ordinary in an extraordinary way. Skip the bowls and serve yummy cream of mushroom soup in tall shot glasses. Your dinner party guests will love sipping on the earthy flavors of this soup as a passed appetizer or starter for a dinner party. Skip the cooking sherry and use real Amontillado sherry. In between Fino and Oloroso sherry in terms of color and body, this off-dry Sherry has a lovely nutty flavor. It adds flavor and depth to the earthiness of the mushroom soup.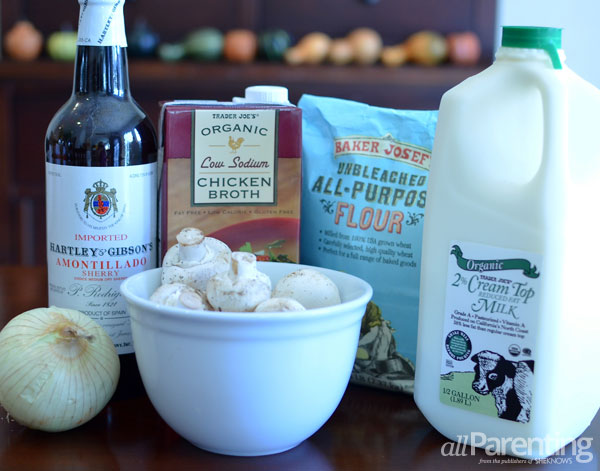 Cream of mushroom soup shooters
Makes 20-24
Ingredients:
2 tablespoons unsalted butter
1/2 pound white button mushrooms, thinly sliced
1 small onion, finely chopped
1 tablespoon all-purpose flour
4 cups chicken stock
1/2 cup sherry (use Amontillado sherry, not cooking sherry) 
5 ounces milk
Kosher salt and freshly ground pepper
Directions:
In a medium-sized pot, add butter and melt. Add mushrooms and onions.
Cook over medium-low heat for 10 to 12 minutes or until soft.
Stir in flour to combine and cook for 1 minute. Stir in chicken stock a little at a time and bring to a boil.
Simmer for 15 minutes and remove from heat. Using a blending stick, blend soup until smooth (I use the Cuisinart Smart Stick right in the pot, so easy!) 
Return pot to heat and stir in sherry.
Cook for 5 minutes, and then add milk.
Add salt and pepper to taste.
Ladle into tall shot glasses and serve!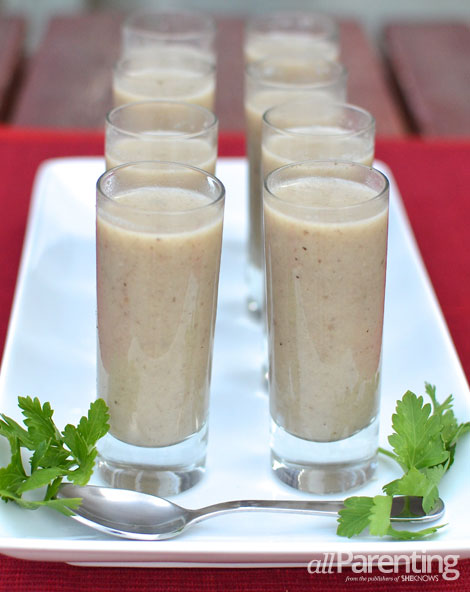 Hungry? Scroll through our delicious recipes!