Posted: Jan 17, 2014 6:00 AM
Break out your slow cooker for a spicy and flavorful stew that your whole family will enjoy! The best part is that leftover bowl the next day!
If you love slow cooker recipes that are easy and full of flavor, you will love this spicy chicken stew. Loaded with veggies and tons of spice, everyone will be scooping for seconds. Don't forget the toppings! Fresh corn tortillas, fresh cilantro, lime wedges and a dollop of sour cream will have your taste buds doing the mariachi dance!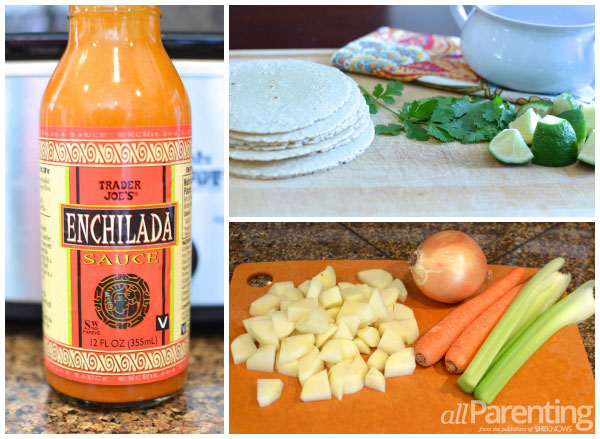 Slow cooker spicy chicken stew
Serves 6
Ingredients:
1 tablespoon extra-virgin olive oil
1 medium onion, finely chopped
2 baking potatoes peeled and cut into 1-inch chunks
1 package frozen whole-kernel corn
3 celery stalks, chopped
3 carrots, peeled and cut into chunks
2 garlic cloves, minced
1 cup bottled enchilada sauce
1 (14.5 ounce) can diced tomatoes
1-1/2 teaspoons ground cumin
1 teaspoon chili powder
1 can diced green chilies
1 (14.5 ounce) can black beans, drained and rinsed
1/2 teaspoon kosher salt
1/2 teaspoon freshly ground black pepper
1/4 finely chopped fresh cilantro
1-1/2 pounds skinless, boneless chicken thighs
2-1/2 cups chicken stock
4-6 fresh corn tortillas, cut into strips
For serving:
Fresh cilantro, chopped
Cut limes wedges
Sour cream
Directions:
In a sauté pan, add olive oil and heat. Sauté onion until soft and translucent about 8 to 10 minutes. Add to slow cooker.
Place potatoes, corn, celery, carrots and garlic slow cooker. Stir in enchilada sauce, diced tomatoes, cumin, chili powder, green chilies, black beans, salt, pepper and fresh cilantro.
Place chicken on top of vegetables and add chicken stock. Cover and cook on LOW for 6 to 8 hours.
Remove chicken from slow cooker and shred with 2 forks. Return chicken to slow cooker.
Stir tortilla strips into stew. Taste and adjust seasoning with salt and pepper.
Serve and garnish with cilantro, lime wedges and sour cream if desired.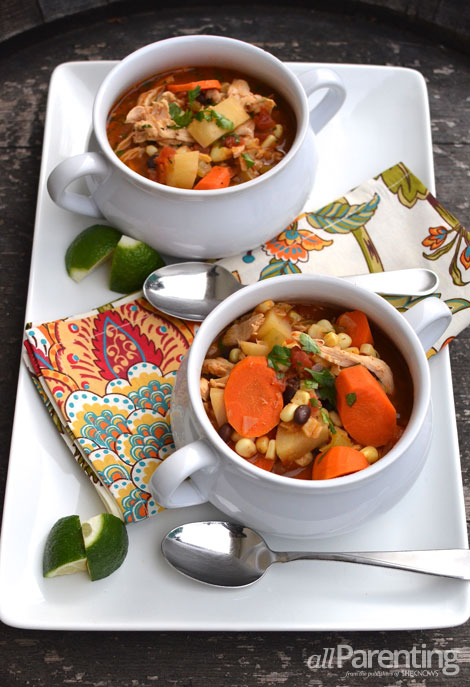 Hungry? Scroll through our delicious recipes!