Posted: Jan 17, 2014 10:00 AM
Put down your standard happy hour cocktail and try a sophisticated brandy cocktail this winter that will warm you up!
Cognac is a classic ingredient in eggnog around the holidays or sipped as a relaxing after-dinner drink. Even though the holidays are over, Cognac can still be used to make a classy, winter cocktail. The Classic beauty Cognac cocktail is sweet, delicious and is a perfect cocktail for a ladies' night get-together.
Cognac is named after the town of Cognac in France and is a variety of brandy. For a distilled brandy to bear the name Cognac, it must be made from specified grapes of which ugni blanc, known locally as Saint-Emilion, is the one most widely used. The brandy must be twice distilled in copper pot stills and aged at least two years in French oak barrels. Cognac matures in the same way as whiskies and wine when aged in barrels.
Classic beauty cocktail
Makes 1
Ingredients:
1-1/2 ounces Cognac
1/4 ounce simple syrup
1 ounce fresh-squeezed orange juice
1/2 ounce grenadine
1 sprig fresh mint
Directions:
Place a martini shaker and martini glass in the freezer for 30 minutes.
Fill your martini shaker with ice. Add the Cognac, simple syrup, orange juice and grenadine to the shaker and shake vigorously until well combined.
Strain into your chilled, prepared glass.
Garnish with a sprig of fresh mint. Enjoy!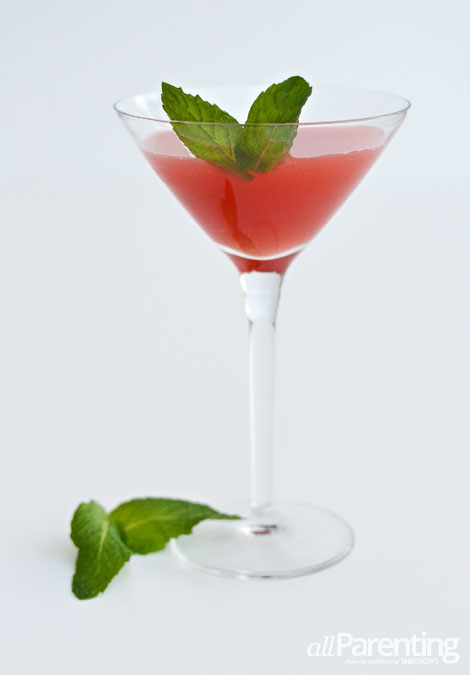 Cheers! We have lots of cocktail recipes!