Posted: Jan 15, 2014 7:00 AM
Need a quick and healthy breakfast for the busy day ahead of you? We have just what you need with this pear, granola and cashew cream layered breakfast. Whether enjoying at home or on the go, this vegan breakfast is full of protein, fiber and fresh fruit to keep you full for hours.
Step away from the carb-filled muffin and the sugary donuts. Those are not the foods you should be eating to start your day. So, what should you be eating instead? Well, we suggest this pear, granola and cashew cream layered breakfast. It's vegan, healthy and absolutely delicious. Plus, it only takes a few minutes to put together once you make the cashew cream.
We prefer to make the cashew cream the night before since the nuts need one hour to soak before blending. This way, all you have to do is assemble your layered breakfast before you run out the door with your spoon in hand.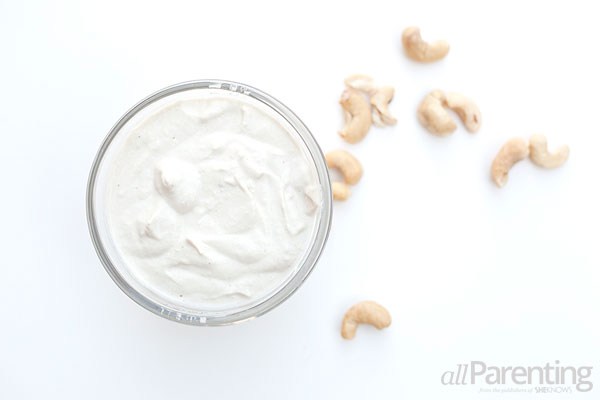 Cashew cream
Ingredients:
1/2 cup raw organic cashews
1/8 to 1/3 cup filtered water
1 teaspoon vanilla extract
Directions: 
Soak the cashews in filtered water for 1 hour and drain.
Place the soaked cashews into a high speed blender, add 1/8 cup of filtered water and the vanilla extract.
Blend on high speed to make a smooth cream. Add more water as needed, but be careful because too much water will turn it into cashew milk instead of cashew cream.
Store in a glass container with a lid and refrigerate until ready to use.
Pear, granola and cashew cream layered breakfast
Serves 1
Ingredients:
1 pear, core removed and cut into small pieces
1/2 cup granola, homemade is best but store-bought is OK too — just look for one that is lower in sugar.
1/2 cup cashew cream
Directions: 
Spoon 1/4 cup of granola into a small Mason jar or bowl.
Top with 1/4 cup cashew cream.
Add 1/4 cup of the small pieces of pear.
Repeat steps to fill the jar, grab a spoon and enjoy your healthy breakfast!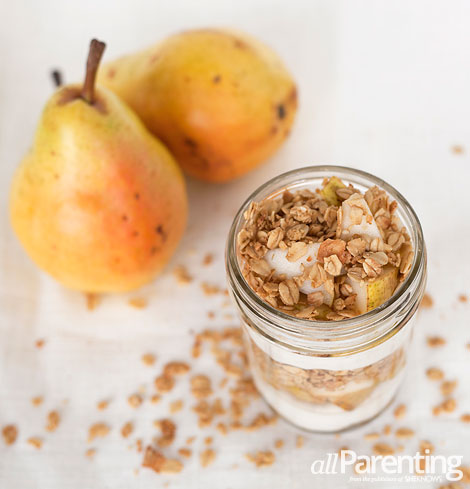 Hungry? Scroll through our delicious recipes!