Posted: Dec 06, 2013 5:00 AM
Quinoa is healthy and delicious. Want to give it a try but not sure where to start? Us, too! So we've gathered the best quinoa recipes found on Pinterest! From quinoa salad recipes to quinoa breakfast recipes, you'll be serving up this healthy staple with ease in no time!
First things first: Quinoa is pronounced in two syllables: KEEN-wah and it's also our latest super food. In fact, the Food and Agricultural Organization of the United Nations (FAO) has officially declared that 2013 is "The International Year of the Quinoa." Why? Because its health benefits and cooking versatility are unparalleled. Touted for its overall nutrient richness (including the highly sought-after vitamin E, calcium and antioxidant flavonoids), high protein and health-supportive fats content make it an unparalleled healthy ingredient. And the fact that it can be used in savory to sweet dishes makes it a cook's dream.
Quinoa is actually a seed but is prepared like a whole grain such as rice or barley — but is ready in only 10 to 15 minutes. Once prepared, quinoa is small, slightly nutty and grainy and has a consistency similar to couscous. Quinoa is delicious slightly seasoned or as a healthy add-in to your favorite recipes. Not surprisingly, its popularity has grown exponentially this year, so we've gathered the most irresistible quinoa recipes on Pinterest!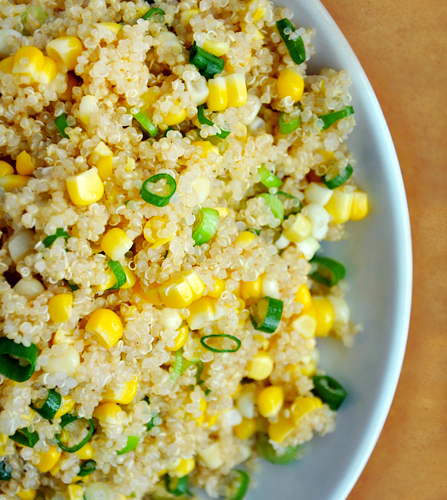 Kelly Senyei is the founder of Just a Taste, an on-camera host and a professionally trained chef. Kelly's popular quinoa recipe is Quinoa with Corn and Scallions. Kelly says, "This quick and easy recipe stars fluffy quinoa tossed in a sweet and tangy lemon and honey butter sauce, while fresh corn and sliced scallions add a pop of color and crunch."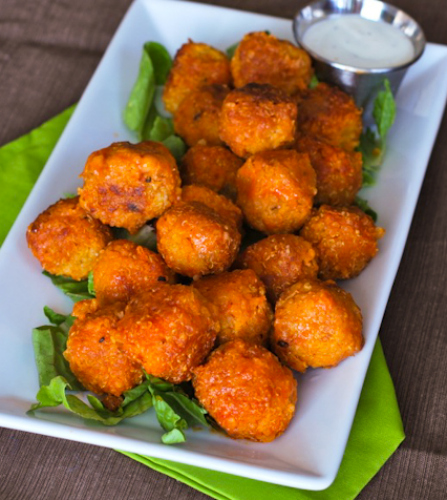 Betsy Haley is the voice and lens behind Betsy Life, a sunny perspective on food, pets and creating the life you crave. Betsy's popular quinoa recipe is Buffalo Quinoa Bites. Betsy says, "Turn football snacks into health food that everyone will love!"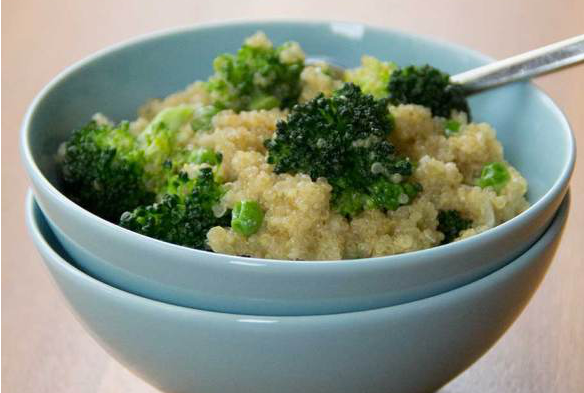 Sarah Huggins writes the popular blog (Cooking for) Kiwi & Bean, a site filled to the brim with recipes and tips from a working mom making mealtime work. Sarah's popular quinoa recipe is Cheesy Broccoli Quinoa. Sarah says, "This kid-friendly cheesy broccoli quinoa can be whipped up from simple pantry staples in less than 30 minutes — a healthy dinner for a busy winter weeknight."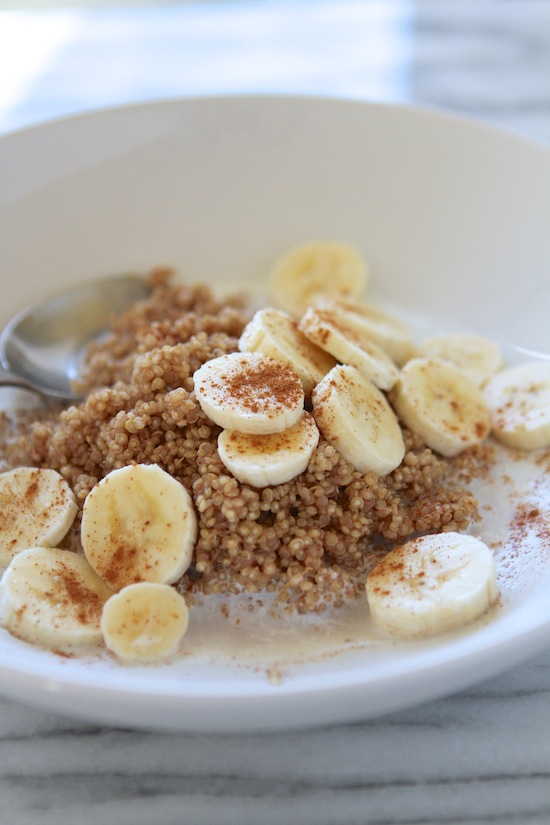 Lauren is the blogger behind Lauren's Latest, where she takes everyday common ingredients and turns them into simple, economical and easy meals that look fancy and taste great. Lauren's popular quinoa recipe is Microwave Cinnamon Maple Breakfast Quinoa, a delicious — microwavable — breakfast twist on quinoa!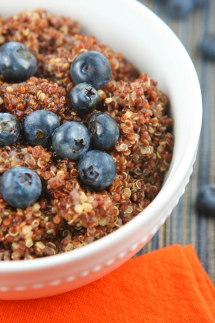 Megan Porta loves cooking and baking and sharing delicious recipes with readers on her blog Pip & Ebby. Megan's popular quinoa recipe is Breakfast quinoa with blueberries, a simple, healthy and delicious recipe perfect for breakfast... or dinner!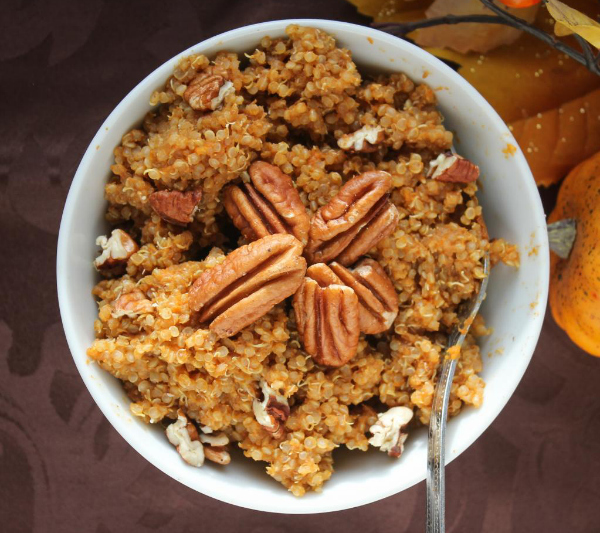 Natalie is a grad student in Canada creating recipes on her blog, Once Upon a Cutting Board. Natalie strives to cook and eat healthfully, and she also always leaves room for sweets. Natalie's popular quinoa recipe is Pumpkin Spice Breakfast Quinoa, a cozy, protein-packed breakfast treat.
More healthy recipes