Posted: Feb 14, 2014 12:00 PM
Whether you want a sweet finish to your meal or are just craving a treat you don't have to bake, dessert drinks are a yummy indulgence you can mix up in mere minutes. From bourbon vanilla root beer float drink recipes to decadent bananas foster dessert libations, you'll drool over these dessert-inspired cocktails worth the cheat.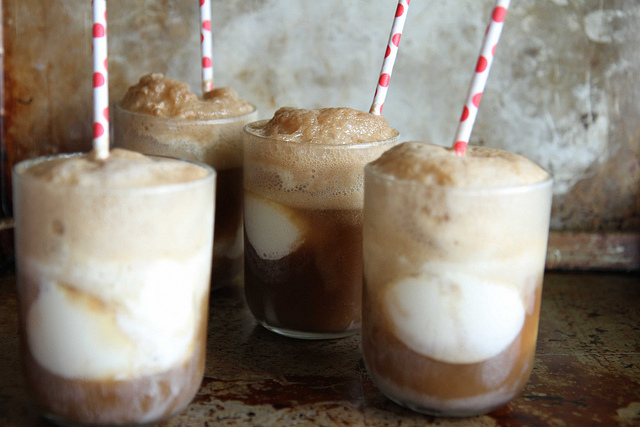 Bourbon vanilla root beer float
Who says root beer floats are reserved for the kiddies? Sip on this grown-up version by heathercristo.com that beats the virgin version any day of the week.
Ingredients:
4 teaspoons vanilla paste
8 ounces bourbon
1 pint vanilla ice cream
3 bottles good quality root beer, chilled
Directions:
In 4 chilled glasses, evenly distribute the vanilla paste and the bourbon. Stir them together.
Add the vanilla ice cream, evenly distributed between the glasses. Top them off with chilled root beer.
Serve immediately with a straw. Yields 4 servings.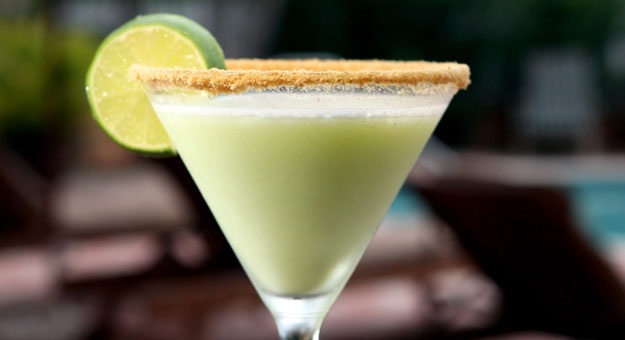 Key lime martini
You won't have to stop at one slice when you delight in fastdrinkrecipes.com's drink recipe inspired by Key lime pie!
Ingredients:
2 ounces vanilla vodka
1 ounce Rose's lime juice
1 ounce half and half
1 ounce Cointreau Liqueur
1 crushed graham cracker to rim each martini glass
1 lime wedge
Directions:
Rub lime wedge around rim of martini glass.
Dip martini glass rim into crushed graham cracker crumbs.
Add all other ingredients into an ice filled shaker.
Shake well and pour into glass.
Enjoy!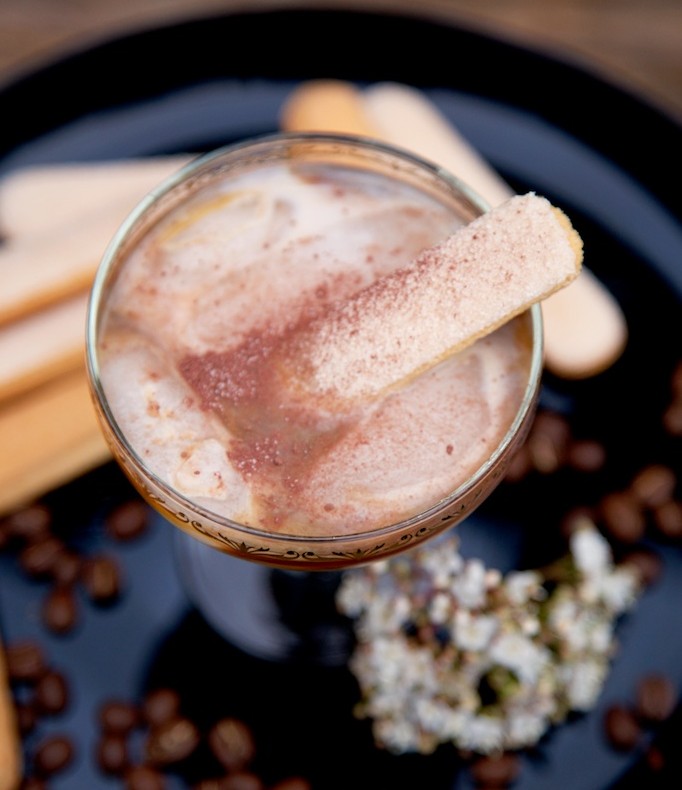 Tiramisu cocktail
You can have your cake and drink it, too, thanks to this ingenious dessert cocktail concocted by capturedbylucy.com!
Ingredients:
Ice
Coffee extract or a splash of espresso. I used coffee flavoring that you can buy in the cake decorating section in the supermarket.
Amaretto
Milk chocolate liqueur
White chocolate liqueur
Sprinkle of cocoa powder
Lady finger to serve
Directions:
First, start by adding ice to your glass.
Then, add in a splash of each liqueur starting at the top of the list. The layers will slowly merge together and create a marbled effect like the layers in a tiramisu.
You could add some cream to dilute the alcohol or drink your tiramisu on the rocks.
Top with a lady finger and serve!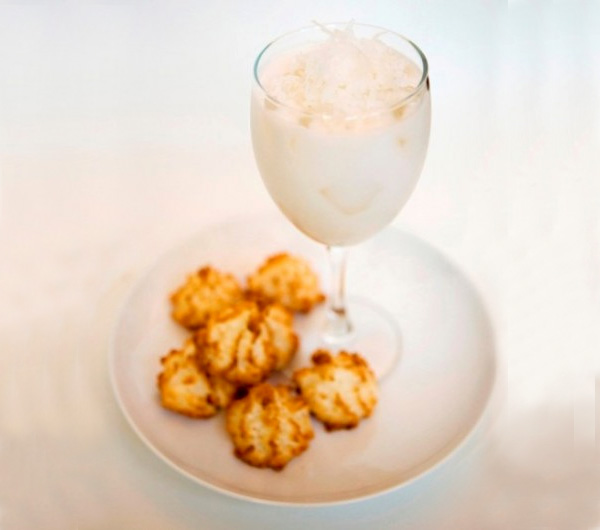 Toasted macaroon cocktail
What's a girl to do when her favorite cookie is turned into a delightful dessert drink by singlemindedwomen.com? Toast to the town, of course!
Ingredients:
1 ounce coconut milk
1-1/2 ounces coconut rum
1/4 ounce Licor 43
1/2 ounce Partida Blanco Tequila
1/2 ounce Frangelico
Directions:
Combine ingredients in a shaker and shake with ice.
Strain into a glass filled with ice and garnish with toasted coconut shavings on top.

Pineapple upside-down cake daiquiri
When slimpickinskitchen.com turns a tropical dessert into a dessert cocktail free of store-bought daiquiri mix, you don't risk waiting to leave room after dinner — you drink it before you eat!
Ingredients:
1 cup freshly frozen pineapple chunks
2 large fresh strawberries
2 splashes naturally sweetened pineapple-coconut or coconut sparkling water (Like La Croix)
2 handfuls crushed ice cubes
1 ounce whipped cream vodka
1/2 ounce pineapple rum
Directions:
Muddle (or mash) the strawberries and spoon into the bottom of a glass.
Add the remainder of the ingredients to a blender and blend until smooth.
Carefully pour the pineapple mixture over the strawberries.
Enjoy!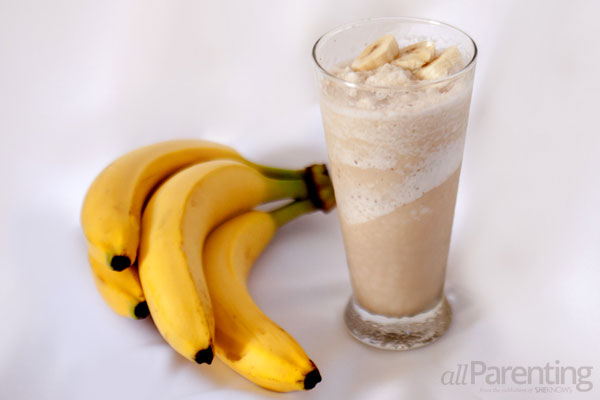 Bananas foster dessert cocktail
While a bananas foster dessert is a tasty finish to your fest, you can lose yourself in the sweet layers of this delightful treat any time of the day with this dessert cocktail conceived by our very own SheKnows staff!
Ingredients:
1/2 cup ice
1 banana, peeled and broken into pieces
1/2 cup vanilla ice cream
2 tablespoons caramel topping
2 ounces white rum
1 ounce creme de banane
Directions:
Add all the ingredients to the blender.
Pulse intermittently until it begins to swirl evenly.
Blend on high until smooth, about 20 seconds.
Serve and enjoy!
Cheers! We have lots of cocktail recipes!