Posted: Feb 24, 2014 6:00 AM
Sloppy Joes are always popular with both kids and adults. Since we are all still trying to stick to New Year's resolutions, it is time to slim down this family favorite, while also giving it a flavor boost.
Sloppy Joes have been a classic family-friendly recipe for years, and now it's time for this beloved recipe to be upgraded to heart-healthy status, too. Cutting down the saturated fat and sugar is easier than you might think, and your family won't even be able to detect the differences.
In this healthier version, ground beef is swapped out with ground turkey, and the usual full cup of sugar-loaded ketchup is replaced with a quarter of the amount of barbecue sauce, tomato sauce and a touch of brown sugar. While we're making changes, why not slip in a few carrots to help the kids get an extra dose of vegetables?
If your family is sensitive to spicy foods, cut back on or eliminate the crushed red pepper flakes. If you want an extra kick for your portion only, add the spice after doling out the kids' portions.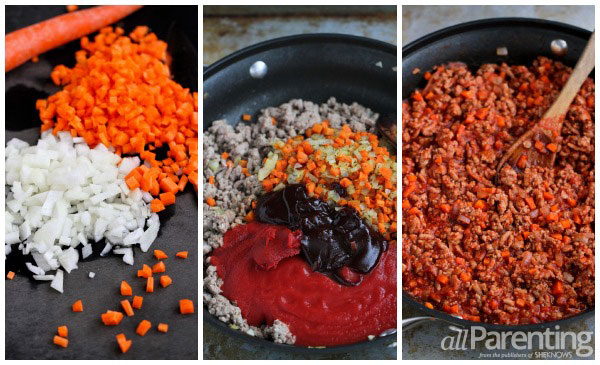 Spicy turkey sloppy Joes
Serves 4
Ingredients:
3 teaspoons olive oil, divided
2 medium carrots, diced
1/2 medium onion, diced
1/2 teaspoon dried thyme
1/2 teaspoon dried oregano
2 garlic cloves, minced
1-1/4 pounds ground turkey
1/2 teaspoon salt
1/2 teaspoon ground pepper
1/4 teaspoon (or more) crushed red pepper flakes
1 (15 ounce) can tomato sauce
1/4 cup barbecue sauce
2 tablespoons tomato paste
1 tablespoon Worcestershire
1 tablespoon brown sugar
4 whole wheat (or regular) hamburger buns
Directions:
Heat 1 teaspoon olive oil in a large nonstick skillet. Add the carrots and sauté until starting to soften, about 3 minutes. Pour in an additional teaspoon of olive oil. Add the onion, thyme and oregano and sauté until the onions are tender, 4 to 5 minutes. Add the garlic and sauté for an additional 30 seconds. Transfer the mixture to a bowl.
Heat the remaining 1 teaspoon olive oil, then add the ground turkey. Cook, breaking up the turkey with a wooden spoon, until the turkey is cooked through. Drain the accumulated liquid.
Return the vegetable mixture to the pan with the turkey, and stir in the tomato sauce, barbecue sauce, tomato paste, Worcestershire sauce and brown sugar. Simmer for 5 minutes.
Divide the turkey mixture evenly between the 4 hamburger buns. Serve.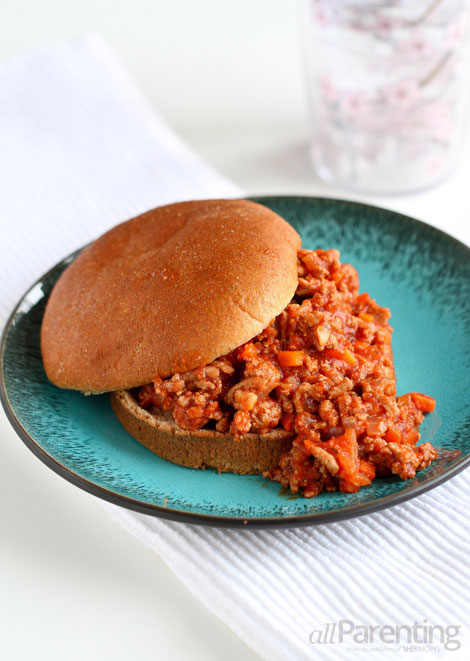 Hungry? Scroll through our delicious recipes!