Posted: Feb 12, 2014 7:00 AM
When it comes to pizza, we just can't get enough of it! We're taking the crisp, yet chewy, delicious pizza crust you love and topping it with pancetta, eggs and arugula for a meal that works at any time of the day!
Who says pizza is just for dinner? We're combining savory breakfast flavors with dinnertime favorites and creating a pizza that you'll want to eat for any meal of the day!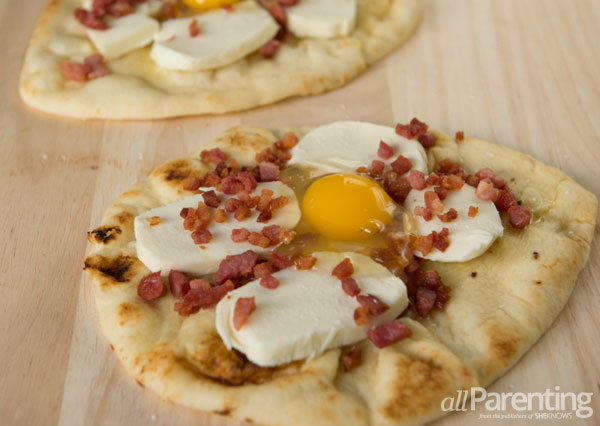 Pancetta and egg flatbread pizza
Serves 4
Ingredients:
1 pound fresh mozzarella cheese, sliced
3 ounces pancetta, diced
4 eggs
2 medium tomatoes, diced
Arugula
Grated Parmesan
Green onions, sliced
Flatbread, naan or store-bought pizza shells (4 portions)
Directions:
Lay your flatbreads, naan or pizza shells on an ungreased cookie sheet.
Slice the mozzarella into rounds.
Saute the pancetta over medium-high heat until crispy and cooked through, roughly 4 minutes.
Cut the tomatoes into a small dice.
Preheat your oven to 450 degrees F.
Drizzle each flatbread, naan or pizza shell with olive oil.
Lay the mozzarella slices in an even layer on top of the olive oil.
Sprinkle evenly with pancetta.
Crack an egg in the center of each flatbread and bake for 8 minutes or until the crust is golden but the egg yolk is still runny.
Remove flatbreads from the oven and sprinkle with fresh tomatoes and grated Parmesan.
Top with sliced green onions and arugula.
Serve immediately.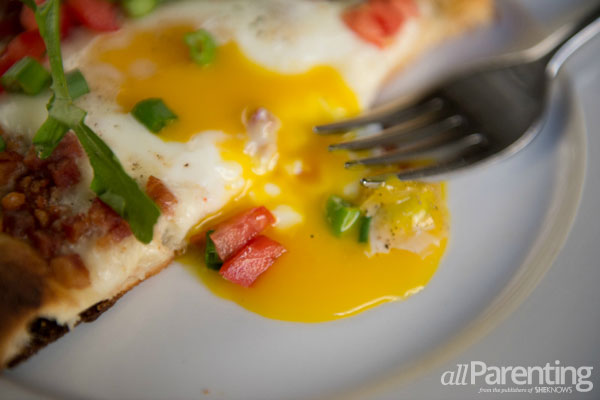 Hungry? Scroll through our delicious recipes!