Posted: Mar 06, 2014 9:00 AM
We can't forget the thrill we got as kids when it was shamrock shake season. We're taking that joy and giving it a shot (or two) in this boozed up version.
If you're anything like us, you remember being a kid, just waiting for shamrock shake season to come around! It came but once a year and you had to get them while you could because you wouldn't see them again for a long while!
Today, shamrock shake recipes are everywhere and our kids can have them whenever their hearts desire. But now that we're all grown up, why not take those minty delicious shakes up a notch and turn them into an adult treat? With the addition of just a couple of ingredients, you can replace your evening cocktail with this all-grown-up childhood favorite.
For an alcohol-free, lighter version, try our healthy shamrock shake recipe >>
Boozy shamrock shakes
Serves 2
Ingredients:
2-1/2 cups vanilla ice cream
3/4 cup cold milk
1/3 cup fresh whipped cream, plus more for garnish
2-1/2 ounces vodka
1-1/2 ounces Crème de Menthe
Green food coloring, green sugar sprinkles or shamrock-shaped sprinkles
Directions:
Place the vanilla ice cream, cold milk, whipped cream, vodka, Crème de Menthe and a couple of drops of food coloring into your blender.
Blend until the mixture is thick and creamy.
Pour shamrock shakes into tall glasses.
Top with more whipped cream and sprinkles.
Serve with a straw.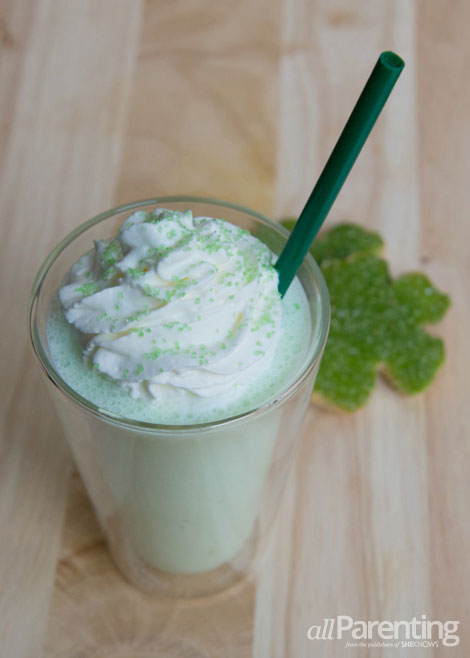 Yum! We have lots of dessert and cocktail recipes!