Posted: Mar 26, 2014 8:00 AM
Spinach recipes are healthy and delicious. Want to add more spinach to your diet? We've got you covered with the best spinach recipes on Pinterest. You'll be eating and cooking with this health food staple with ease in no time!
Photo credit: Crystal Cartier Photography/Stockbyte/Getty Images
Spinach is a healthy eater's must-have-on-hand ingredient. With seven calories per cup and a good fill of niacin, zinc, vitamins A, B6, C, E, and K, thiamin, riboflavin, folate, calcium, iron, magnesium, phosphorus, potassium, copper and manganese, spinach is a filling food and has long been considered a top healthy eating choice.
Spinach can be enjoyed raw or cooked and is versatile — it can be boiled, sautéed, creamed or blended. It can be served as the main ingredient or a slip-in that ups the nutritional value of any dish. In the name of more of a good thing, savvy cooks in the kitchen have found new ways to add spinach into their diets. We've gathered six of the best spinach recipes found on Pinterest! Pin now, eat healthy later!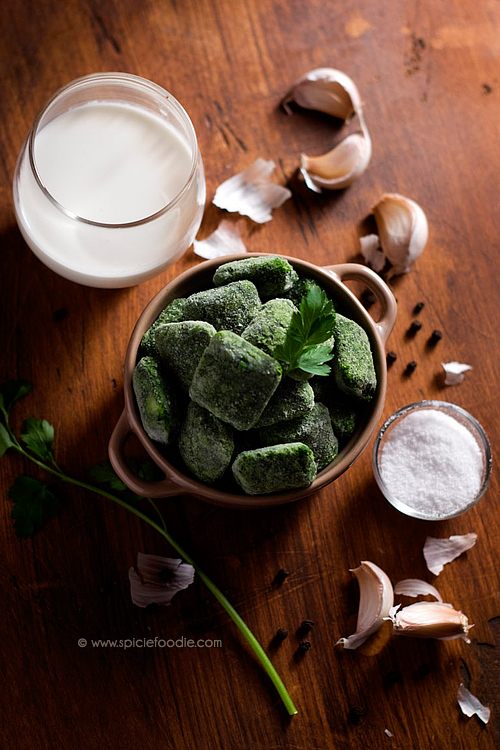 Nancy is the creator of Spicie Foodie, her virtual kitchen where she shares healthy, fresh and delicious recipes to spice up your kitchen. Nancy's popular spinach recipe is Garlicky and Creamy Spinach (Using Frozen Spinach), a super easy and very flavorful way to serve spinach!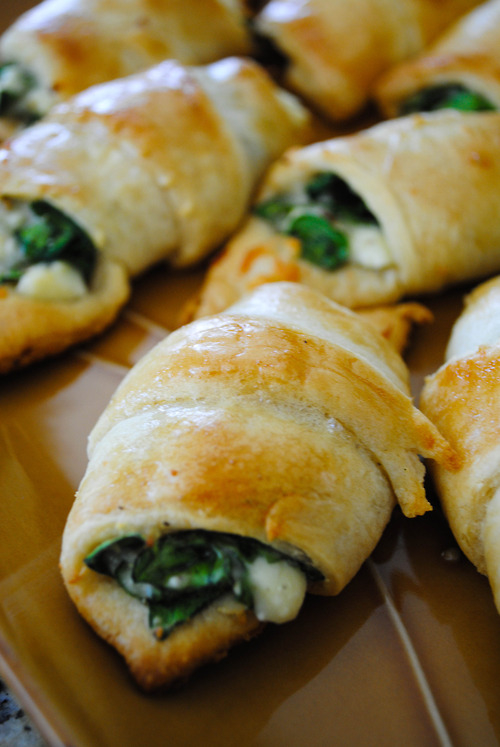 What2Cook is a recipe sharing site that aims to share the best foods in the hopes they make it from the net to your table. What2Cook's popular spinach recipe is Cheesy Spinach Crescent Rolls, the perfect appetizer or snack!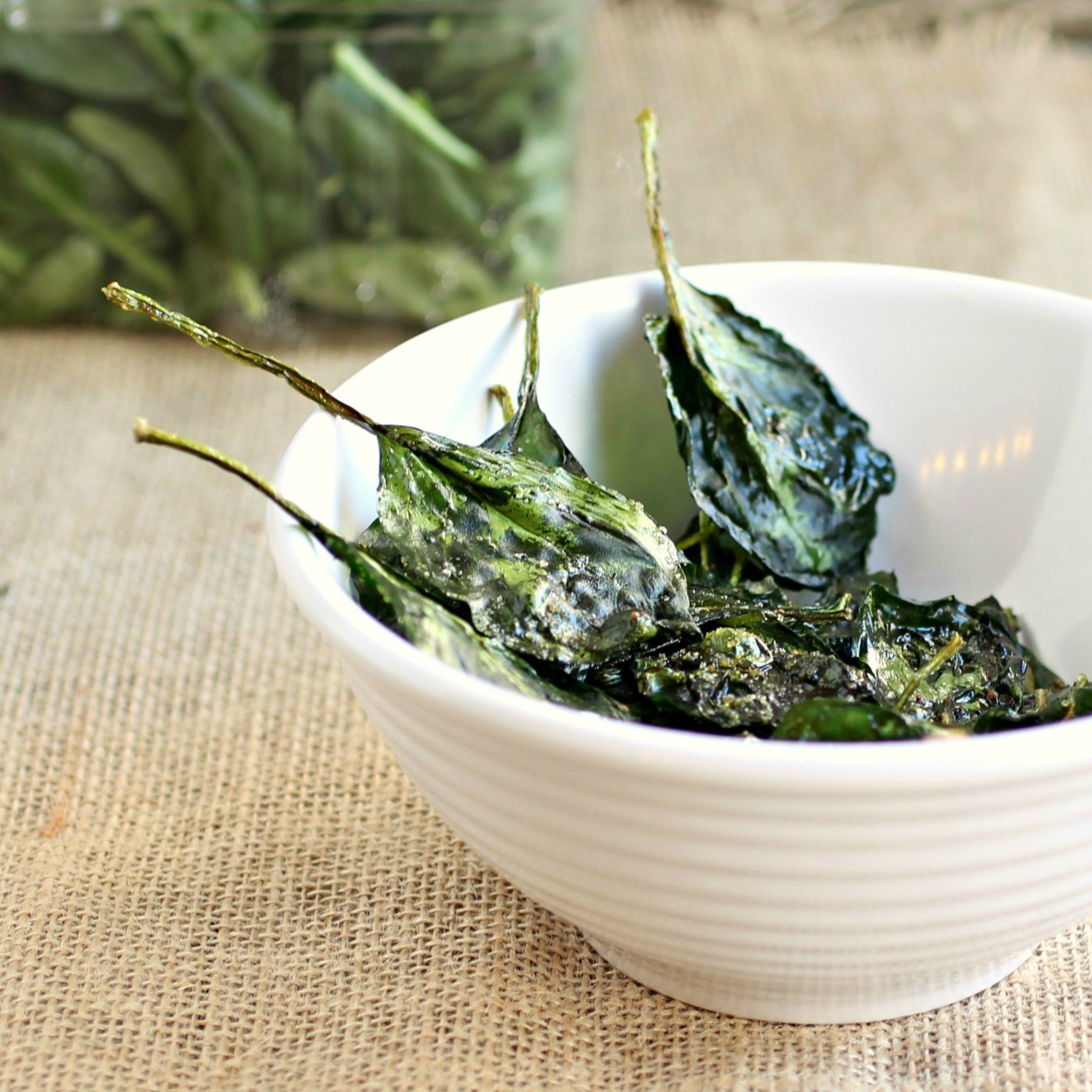 Anita is a writer, photographer, recipe developer, cook, bottle washer, shaker of creative cocktails, recovering Madison Avenue wiz-bang, occasional news junkie, avid reader and one half of the fun site Hungry Couple. Anita's popular spinach recipe is Baked Spinach Chips, a simple to cook — and eat! — version of kale chips!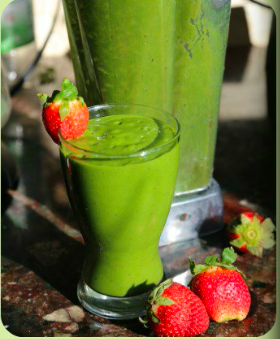 Joanna is a green-smoothie addict, work-from-home web designer, internet marketer, the mom of an 8-year-old boy and the woman behind the blender at Green ReSet, a site where she creates and shares ways to heal your body and heal the planet beginning with your food. Joanna's popular spinach recipe is a Spinach-Mango Green Smoothie, a smoothie so filled to the brim with nutrition and flavor, it's sure to become a favorite!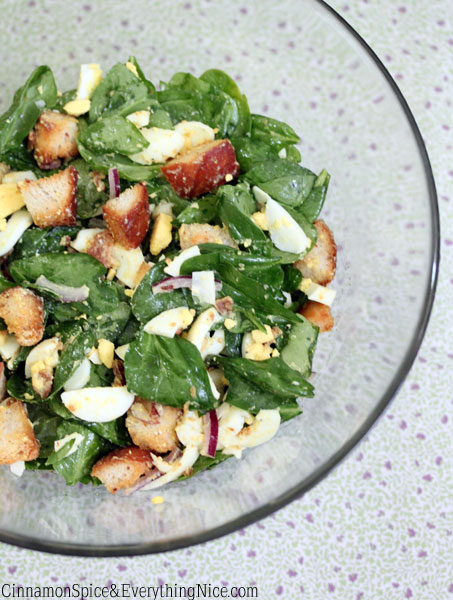 Reeni is the kitchen sorceress behind Cinnamon Spice & Everything Nice where she shares wholesome, down to earth comfort food using the best ingredients she can find. Reeni's popular spinach recipe is Tossed Bacon, Hard-Boiled Egg and Spinach Salad, an unforgettable flavor combination you'll be so very glad you married!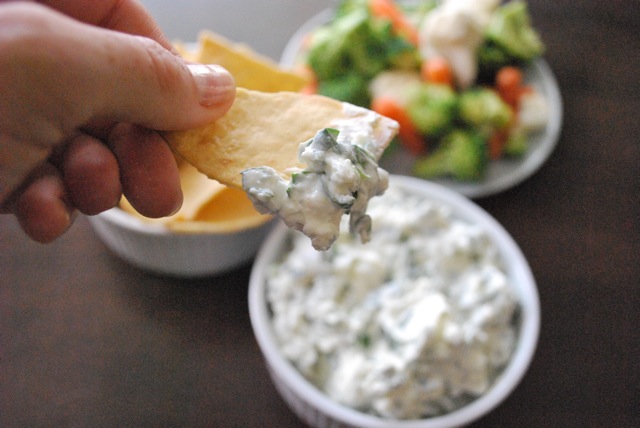 Betsy is a sunshine-worshiper, dog lover and all around creative spirit who encourages others to create the life they crave and the voice and lens behind the blog betsylife. Betsy's popular spinach recipe is Feta Spinach Dip, a light dip recipe that doesn't sacrifice even the tiniest bit of flavor!
More on healthy living
6 Healthy living bloggers we love
How healthy is this food?
A healthy must-have: Apple cider vinegar