Posted: Mar 04, 2014 6:00 AM
Forget the drive-thru, whip up your own version of the "Shamrock Shake" with nourishing ingredients like matcha powder, nut milk, banana and coconut for a frosty treat.
Mix up a green "milk" shake at home and you won't be tempted by the fast food industry's take on St. Paddy's Day. It's easy and oh-so rewarding, since the creamy concoction leaves you energized, rather than weighed down by sugar and toxic additives. Stock up on your favorite nut milk, some coconut cream, bananas and matcha powder for a festive treat.
Ingredients:
1 cup cold nut milk
1/4 cup coconut milk (keep your can or container refrigerated for a thicker consistency)
1/2 frozen banana (if using fresh, add some ice for a thicker consistency)
1 tablespoon matcha powder (buy kitchen/cooking grade versus ceremonial grade that is used for traditional matcha tea)
1 pitted medjool date for sweetener (optional)
2 tablespoons chia seeds for added nutrients & fiber (optional) 
1 tablespoon raw cacao nibs for added nutrients & crunch (optional) 
Whipped coconut cream (optional) *
Directions:
Combine all the ingredients in a high-powered blender and mix until smooth. If it

'

s too thick for your taste, add a bit of water until your favored consistency is achieved.

Pour it in a glass and top with a tablespoon of whipped coconut cream.
The frozen banana mixed with the coconut cream creates an indulgent consistency that is naturally sweet and creamy. The matcha tea powder gives you a light kick of caffeine and that signature green hue without the toxic food coloring. It's a lucky combination to start your St. Patrick's Day off right.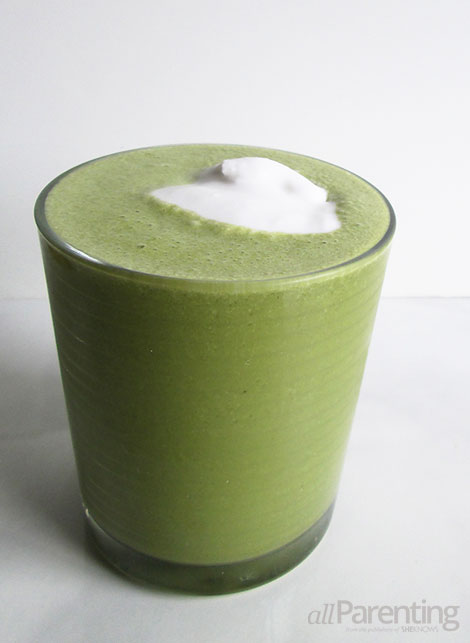 A note about matcha: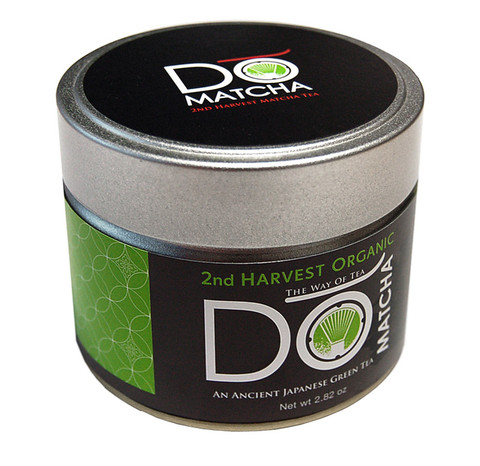 Cooking Grade Matcha, $40
Matcha is typically sold and marketed in two different grades. Ceremonial grade matcha is sold in small tins and costs quite a bit more than food or kitchen grade matcha. It is meant to be whisked in hot water and enjoyed without any added milks or flavors. Cooking or kitchen grade matcha is used in smoothies, coffee drinks and desserts. It's still an investment, but a little goes a long way! It is stronger than ceremonial grade powder since it's been blended with the intent of mixing with other complementary ingredients.
*Whipped coconut cream or milk is a great substitute for traditional whipping cream. Simply refrigerate a can or container for coconut milk for several hours and then whip it up as you would whipping cream. Add the contents of a vanilla bean, a touch of vanilla extract, some cinnamon or a small amount of sugar to flavor. Or enjoy the pure coconut taste and add it to your dessert of choice.
Hungry? Scroll through our delicious recipes!