Posted: Apr 10, 2014 9:00 AM
For some, dessert just isn't dessert unless it has chocolate in it. With these people in mind, we created these ultimate chocolate brownies. Made with chocolate three ways, they are simply irresistible — and no, we don't guarantee they'll last more than an hour after you pull them out of the oven.
If you're looking for a recipe for cake brownies, you have most certainly come to the wrong place. However, if you want ooey-gooey fudgy brownies that are filled with chocolate, you've hit the jackpot. These ultimate chocolate brownies are a dream come true for chocolate lovers. The recipe makes enough to share, although we seriously doubt anyone will want to do that.
Ultimate chocolate brownies
Makes 9 to 12 brownies
Ingredients:
1/2 cup (1 stick) unsalted butter
2 ounces unsweetened dark chocolate, roughly chopped
1/4 cup cocoa powder
1-1/4 cups sugar
2 eggs
1 teaspoon vanilla
1/2 teaspoon salt
1/2 cup all-purpose flour
1/2 cup chocolate chips
Directions:
Preheat oven to 325 degrees F and grease an 8 x 8-inch baking pan with butter and lightly dust with flour. Discard excess flour and set pan aside.
In a medium heatproof bowl over gently boiling water, melt the unsweetened dark chocolate and butter together. Stir to combine until both are completely melted and remove from heat.
Whisk in the sugar and then the eggs, 1 at a time. Next, whisk in the vanilla and salt.
Stir in the flour with a spoon until just combined.
Add the chocolate chips and stir again until combined.
Bake in the oven for 30 to 35 minutes and let cool before serving.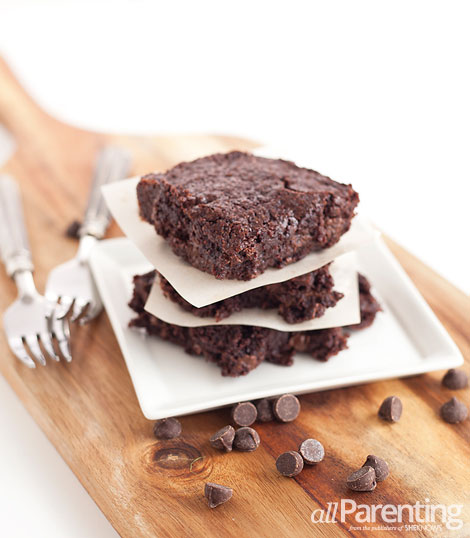 Cure your sweet tooth with endless dessert ideas!