Posted: Apr 01, 2014 10:00 AM
April 2 is National Peanut Butter and Jelly Day! Foodies from around the web share their favorite way to revamp this childhood classic and celebrate the day in yummy style.
Photo credit: KirbyIng/iStock/360/Getty Images
Few foods conjure up images of Americana the way the classic peanut butter and jelly sandwich does. Hearty, simple and relatively healthy, the PB&J has been a lunchtime staple since the 1940s. While peanut butter itself was introduced at the 1904 St. Louis World Fair, it wasn't until World War II that it was married with its sandwich counterpart: jelly. Since both peanut butter and jelly were on the U.S. military ration menu, American servicemen started putting the two together to make the high-protein peanut butter sandwiches a little more tasty. Upon returning home, those same servicemen caused peanut butter and jelly sales to soar, and an American icon was born.
For National Peanut Butter and Jelly Day, we've put together a list of our favorite PB&J reboots from around the web. Peanut Butter and Jelly: It's not just for sandwiches anymore!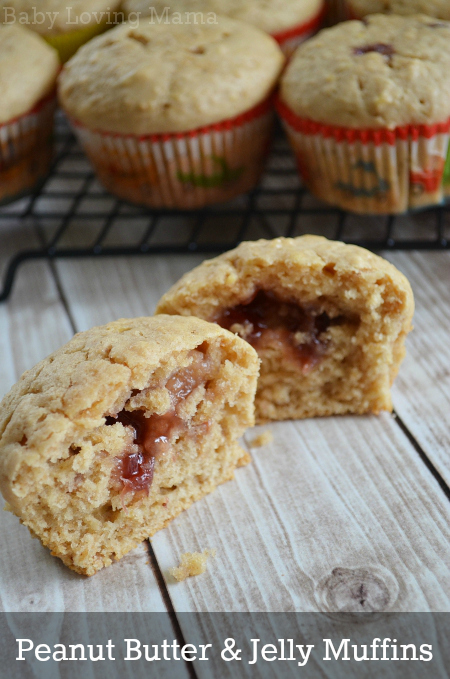 Photo credit: Baby Loving Mama
Muffins
We just love Emilie Pianfetti's Peanut Butter and Jelly Muffins. Featured over at Baby Loving Mama, these yummy muffins go from fantasy to reality in just 35 short minutes. The center is filled with the jam or jelly of your choice, which makes them super easy to individualize to your child's (or your) taste.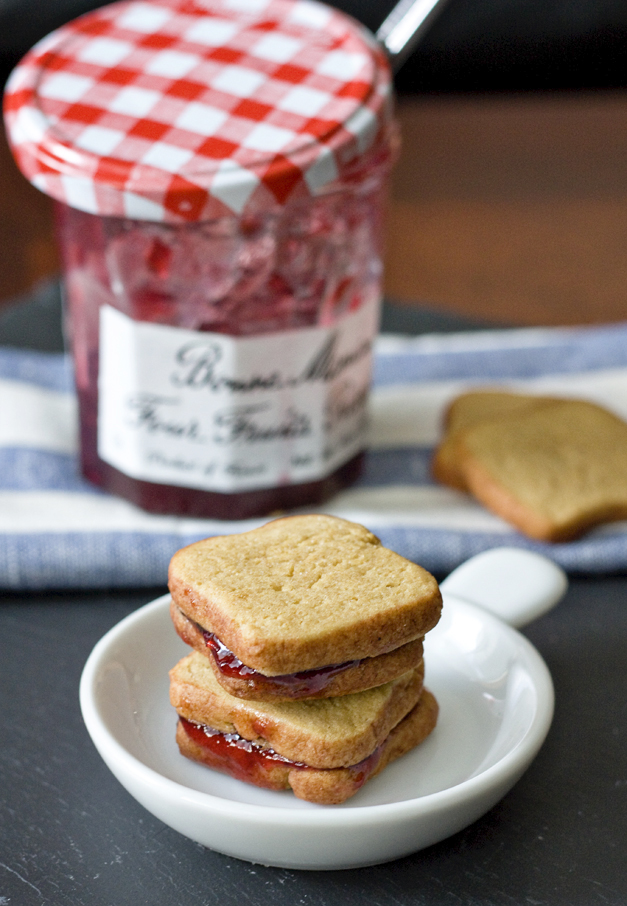 Photo credit: Erica's Sweet Tooth
Cookies
How cute are these mini PB&J Cookie Sandwiches from Erica's Sweet Tooth? Especially clever is Erica's method of "pinching" the dough to make it look like a loaf of bread — genius! Be warned though, the recipe calls for the use of vodka (which Erica says will evaporate away).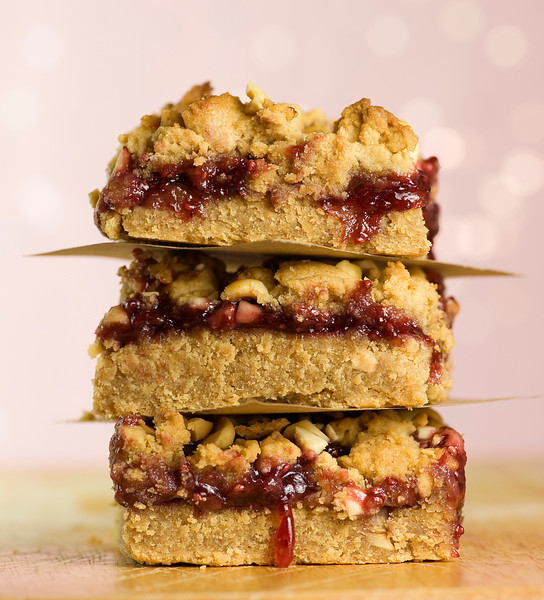 Photo credit: Framed Cooks
Bars
These Peanut Butter and Jelly Bars from Kate at Framed Cooks are rich, chewy and decadent — just the way a dessert should be. With ingredients you're bound to already have stocked in your kitchen, there's no reason to delay in making this tasty treat.
Photo credit: Weekly Bite
Smoothie
Who doesn't love a smoothie that's healthy and delicious? Estela from Weekly Bite has struck just that chord with her divine PB&J Smoothie recipe. Just five simple ingredients stand between you and a tasty, filling snack that will hold the kiddos over until the next meal.

Photo credit: The Baker Chick
Ice cream
This simple Peanut Butter and Jelly Ice Cream recipe from Audra at The Baker Chick will make you give up the Ben & Jerry's version for good. Creamy, decadent and oh-so-simple to make, we all scream for PB&J ice cream!
More yummy recipes
Ice cream sandwich recipes
5 Fabulous kid-friendly smoothie recipes
Sugar-free sweet treat recipes