Posted: Apr 12, 2014 7:00 AM
National Garlic Day is April 19. We've gathered kid-friendly recipes from around the web showcasing this flavorful and healthy plant.
Photo credit: praisaeng/ iStock/360/ Getty Images
Garlic may be an olfactory offender but it does so much good for your body. It boosts your immune system, is a great source of antioxidants, is super heart-healthy, helps fight internal inflammation and has antibacterial qualities. With that kind of resume there's no reason to keep this superfood from your — and your kids' — daily menu. To help with that, and in honor of National Garlic Day on April 19, we've put together a list of our favorite kid-friendly garlic recipes from all over the web. These recipes will have your kids begging for more of this delicious plant.
Crispy tilapia fingers with lemon garlic sauce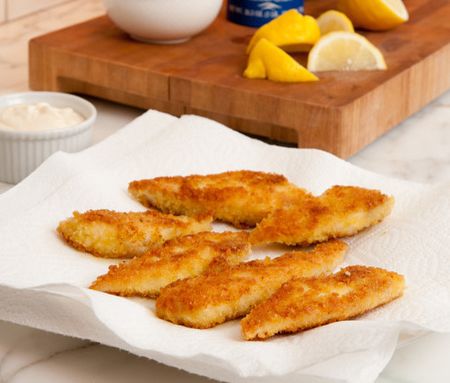 Photo credit: Once Upon a Chef
Panko-coated fish fingers are an easy child-pleaser. Add Once Upon a Chef's easy, four-ingredient lemon garlic sauce and you have a garlic-laden dish sure to delight young and old alike.
Tilapia fingers ingredients:
2 pounds tilapia fillets
1 cup all-purpose flour
3 eggs, beaten
2 cups panko
Salt to taste
Freshly ground black pepper to taste
Olive oil
1 lemon, cut into wedges, and lemon-garlic mayonnaise (see below) for serving
Lemon-garlic mayonnaise ingredients: 
1 cup mayonnaise, best quality such as Hellmann's
1 clove garlic, minced
2 tablespoons freshly squeezed lemon juice
Salt and freshly ground black pepper, to taste
For cooking directions, continue to Once Upon a Chef >>
Garlic Parmesan stadium-style steak fries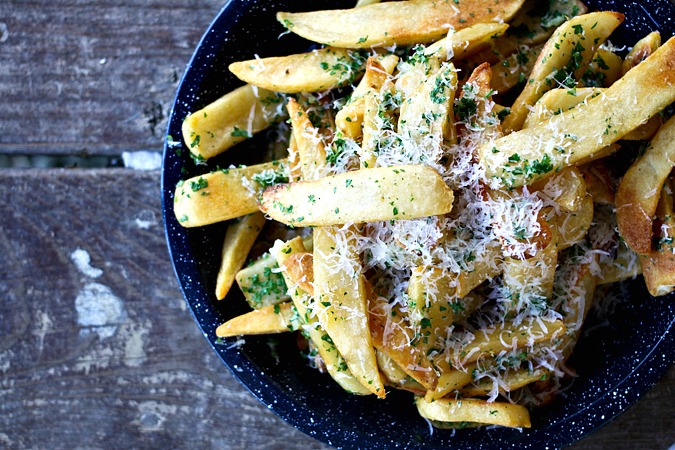 Photo credit: Foodie with Family
Garlic-infused oil and grated Parmesan may make this steak fry recipe from Foodie with Family seem grown-up — until you remember all kids love fries. It's science. Be sure to cook the fries extra-crispy, and be sure to make more than you think you will need — these go fast!
Ingredients: 
1 bag (28 ounces, or thereabouts) frozen steak fries
2 tablespoons extra virgin olive oil
1 large (or 2 small) garlic clove(s), pressed in a garlic press or very finely minced
1/2 cup plus 2 tablespoons freshly grated Parmesan, divided
2 tablespoons fresh parsley leaves, finely minced
1/2 teaspoon salt, or more to taste
For cooking directions, continue to Foodie with Family >>
Honey garlic chicken wings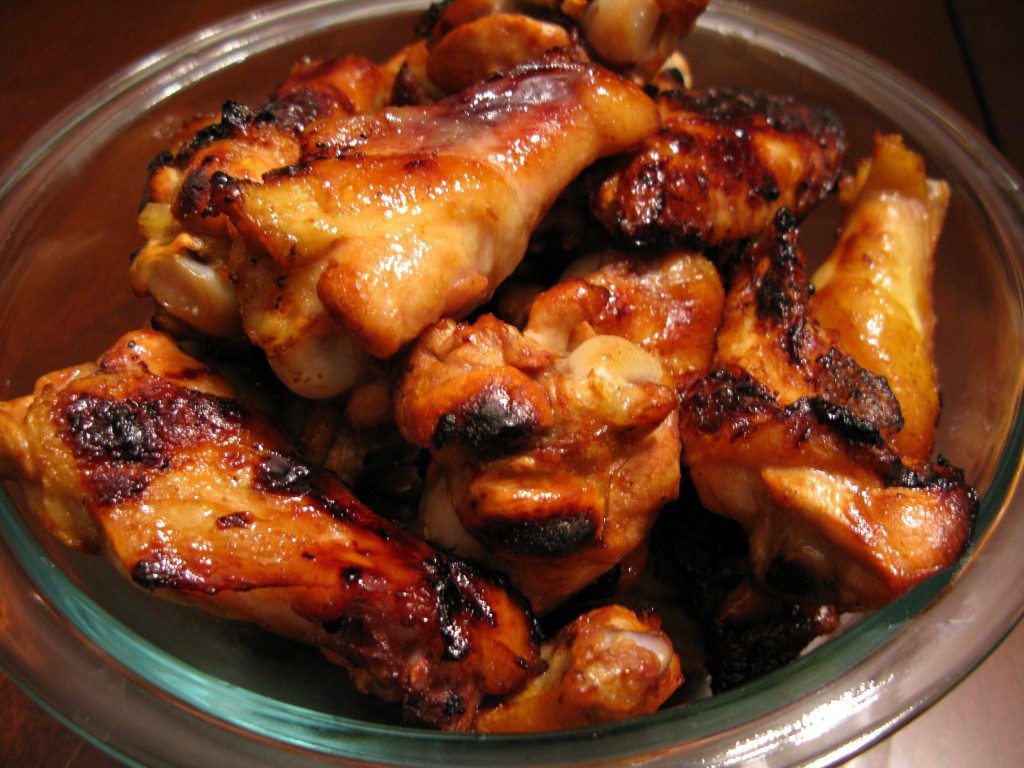 Photo credit: The Paleo Mom
These moist and tasty paleo-friendly wings from The Paleo Mom can be cooked in the oven or on the grill — whichever way your kids prefer. Garlicky but not spicy, they are guaranteed to be a hit with the littles!
Ingredients: 
3 pounds chicken wings, separated
1/3 cup honey
1/4 cup lemon juice
1/4 cup water
2 tablespoons coconut aminos or reduced-sodium tamari soy sauce
2 tablespoons apple cider vinegar
2 teaspoons garlic powder
3/4 teaspoon ground ginger
For cooking directions, continue to The Paleo Mom >>
Garlic lemon kale pasta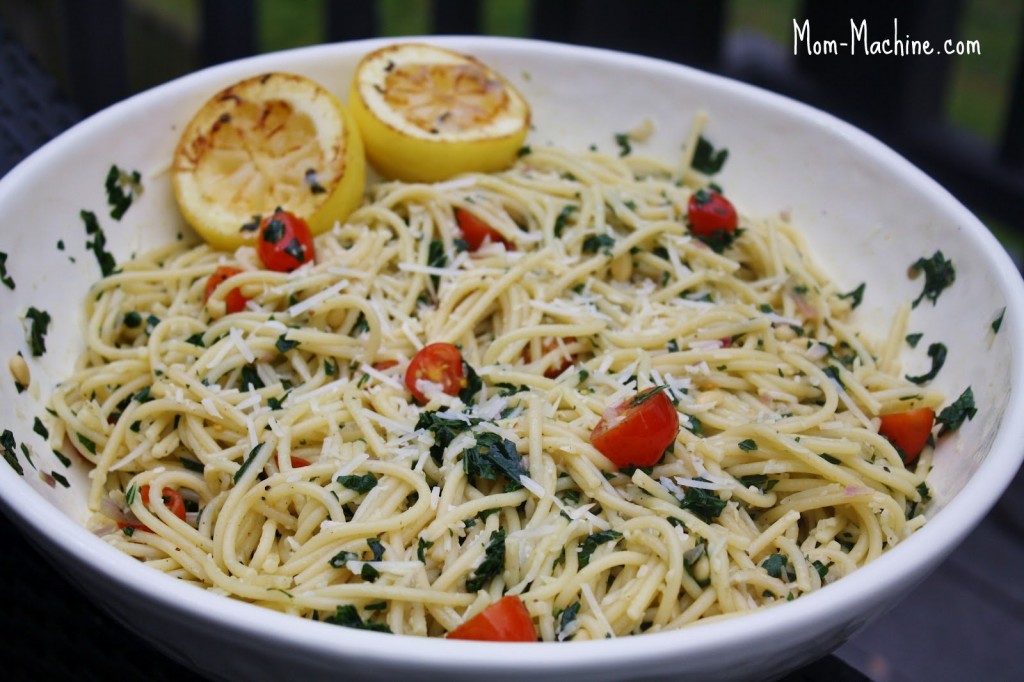 Photo credit: Mom Machine
Garlic, lemon and kale for kids? Yes, yes and yes! This combination from Mom Machine is so perfect together — it works beautifully in a way your kids will love.
Ingredients:
1/2 bunch kale, washed and de-stemmed
16 ounces spaghetti
10 ounce package grape tomatoes, halved
1 cup shredded Parmesan cheese
1/2 cup pine nuts
1 lemon, halved
3 cloves garlic, minced
1/2 cup red onion, finely diced
4 tablespoons olive oil
Salt and pepper to taste
For cooking directions, continue to Mom Machine >>
Garlic mac cakes
These cute cakes from Getting Stuffed with Us combine the comfort of mac-and-cheese with the sophisticated flavor of garlic. Loaded with veggies, they pack a nutritional super-punch too!
Ingredients: 
Vegetable cooking spray
2 cups sifted dried Italian-style breadcrumbs
2 pie crust sheets
1 tablespoon olive oil
1/2 pound ground turkey
1/2 teaspoon black pepper
1/2 teaspoon salt
8 finely chopped cloves of garlic
1 cup chopped broccoli, blanched
1 cup 1/2-inch chopped asparagus, blanched
1 can diced Italian-style tomatoes
1/2 pound mini penne pasta
1 cup cubed soft American cheese
1 cup grated white cheddar cheese
2 cups grated Parmesan cheese
More kid-friendly recipes
5 Fabulous kid-friendly smoothie recipes
Easy and healthy kid-friendly bento boxes
Kid-friendly recipes with 5 ingredients or less