Posted: Apr 22, 2014 6:00 AM
Made with a variety of fillings, empanadas are great for serving as an appetizer or a small meal. For these vegetarian empanadas, we replaced the traditional Spanish-style ingredients with spinach, artichoke hearts and cheese. Served with a spicy dipping sauce, they won't last long on the table.
These empanadas are a little different than other recipes. First, they are filled with cheese and veggies instead of meat. Second, they are smaller in size making them more empanadillas than empanadas. Deep fried to perfection and enjoyed with a spicy avocado dipping sauce, these vegetarian empanadas are pretty darn tasty. And we're not just saying that because there's a bit of tequila in the dipping sauce.
Vegetarian empanadas with spinach, artichoke hearts and cheese
Makes 12 to 15
Ingredients:
1 cup shredded gouda cheese
3/4 cup artichoke hearts, chopped
1-1/2 cups spinach, chopped
Freshly cracked black pepper
2 cups all-purpose flour
2 teaspoons baking powder
1-1/2 teaspoons salt
1 cup warm water
Peanut oil for frying
Directions:
Combine cheese, artichoke hearts and spinach in a medium bowl and stir. Add freshly cracked black pepper to taste and stir to combine. Set filling aside.
Combine flour, baking powder and salt in a medium bowl.
Add warm water, 1/3 cup at a time and knead with hands to form a smooth dough ball. Be careful not to over work the dough.
Separate dough into 4 equal balls.
Roll balls out 1 at a time on a floured surface to roughly 1/4-inch thick and cut into 3- to 4-inch rounds. Save your scrap dough to make a fifth dough ball which will also be rolled out and cut.
Spoon filling onto the center of the dough rounds, fold in half and seal the edges by pressing with your fingers.
Fill a cast iron skillet with 1/2 inch of peanut oil and heat to 365 to 375 degrees F. Carefully place the empanadas into the hot oil and deep fry until golden brown. Turn once to brown both sides. Once fully cooked, use a slotted spoon or tongs to remove from the oil and place onto a paper towel before serving.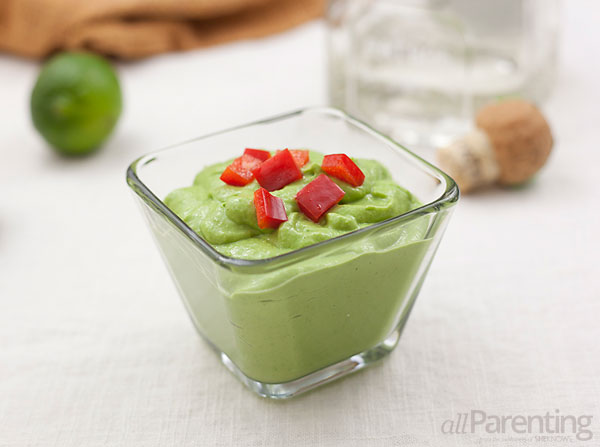 Spicy avocado dipping sauce
Makes 1 cup
Ingredients:
1 avocado, peeled and pitted
1 jalapeño, top removed (deseed if desired for a less spicy sauce)
2 ounces silver tequila
1/4 cup sour cream
1/2 cup cilantro
1/2 ounce lime juice
1/4 teaspoon salt
Directions:
Add all ingredients to a blender and blend until smooth. Add water to thin the dipping sauce if desired.
Transfer to a small bowl and serve with empanadas.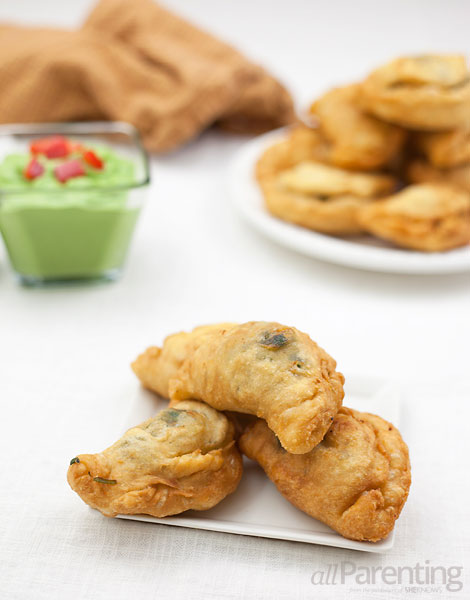 Hungry? Scroll through our delicious recipes!