Posted: May 21, 2014 6:00 AM
Bring this pasta salad to your friend's Memorial Day barbecue and everyone will be asking for the recipe. Or on a weeknight, serve this up as a quick vegetarian meal.
There are certain dishes that are essential at any summertime barbecue. Perfectly grilled burgers, sweet corn, watermelon slices and a great pasta salad are all must-haves. This is a recipe that comes together quickly and the light flavors pair well with the sauce- or cheese-laden grilled entrees that we all love to dig into at a barbecue.
The secret to the success of this recipe is to use the sweetest tomatoes you can find. Their sweetness is perfectly balanced by the tangy feta cheese and citrus dressing.
The pasta salad can be made up to a day ahead. However, leave out the basil until shortly before serving so that it doesn't wilt and start to discolor.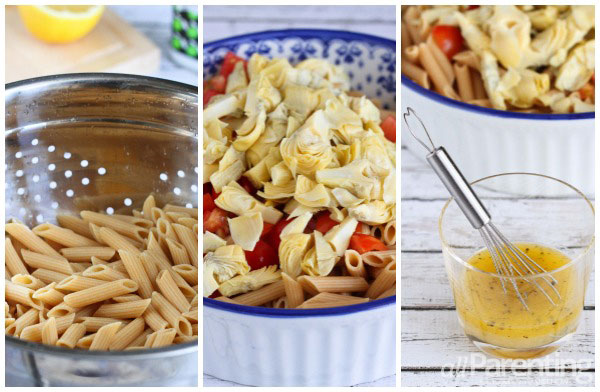 Tomato & artichoke pasta salad
Serves 6
Ingredients:
The dressing:
1/4 cup fresh lemon juice
1/4 cup extra virgin olive oil
1 teaspoon agave nectar or honey
1/4 teaspoon salt
1/4 teaspoon ground pepper
The salad:
1 (14 ounce) box penne pasta
1 (14 ounce) can quartered artichokes, drained
1 cup chopped tomatoes
1/3 cup crumbled feta cheese
6 large basil leaves, thinly sliced
Directions:
The dressing:
In a medium bowl, whisk together the lemon juice, olive oil, agave nectar (or honey), salt and pepper.
The salad:
Cook the pasta according to package directions. Drain, rinse with cold water and drain again. Transfer to a large bowl.
To the pasta, add the artichokes, tomatoes, feta cheese and basil.
Pour in the dressing and toss to coat. Serve.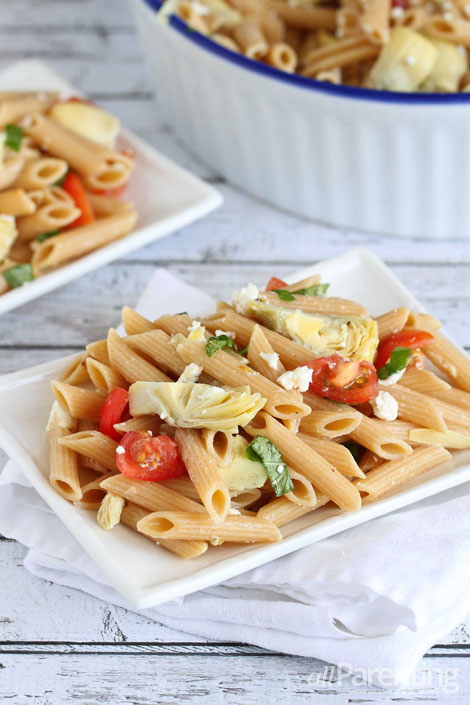 Hungry? Scroll through our delicious recipes!