Posted: Jul 16, 2014 6:00 AM
Zucchini takes center stage in this remake of pesto pasta. Topped with toasted pine nuts and Parmesan cheese, this zucchini pasta with pesto dish just might be one of our new favorite summer dinners.
During the summer months, the last thing we want to do after a long day at work (or the beach) is turn on the oven to make dinner. Luckily, with this zucchini pasta dish there's no real cooking or baking required. The only thing that needs a little bit of heat is the pine nuts and those can be toasted in the toaster oven or on the stove in a small skillet.
Serve up your zucchini pasta with a side salad and a bottle of your favorite wine and dinner is done. Doesn't get much easier than that.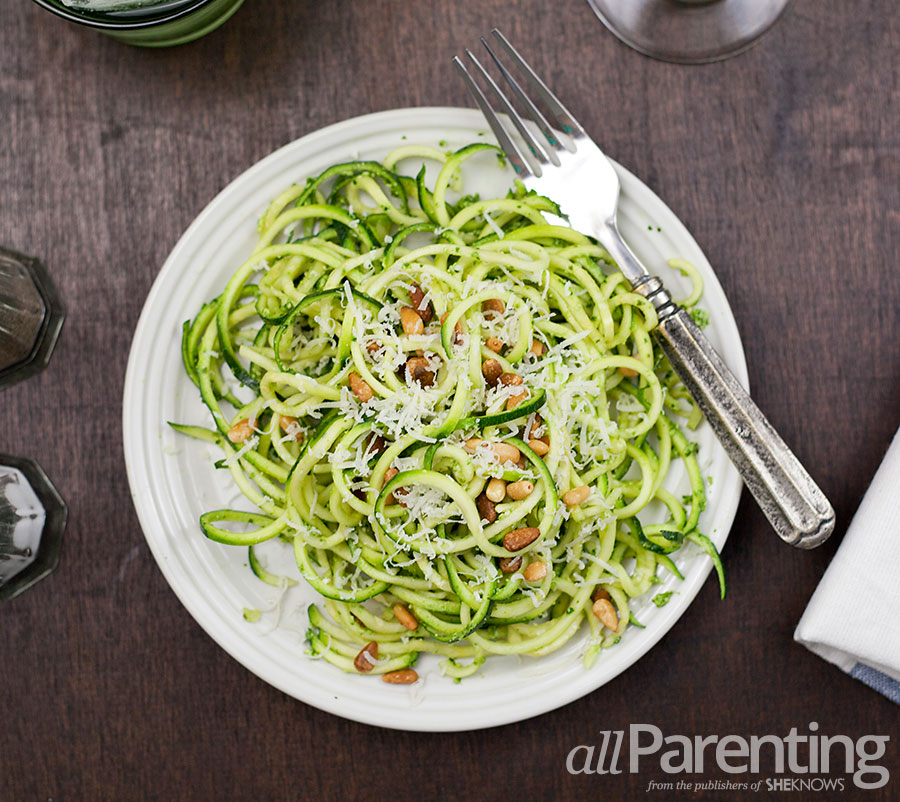 Zucchini pasta with pesto, pine nuts and Parmesan
Serves 4
Ingredients:
4 zucchini, washed and ends removed
1/2 cup pesto (homemade or store-bought)
1/4 cup pine nuts, toasted
Fresh Parmesan
Salt and pepper
Directions:
Use a vegetable spiralizer, julienne peeler or mandoline to slice the zucchini into noodles and place in a large bowl.
Add pesto to the noodles and toss to combine until the noodles are well coated.
Top with toasted pine nuts and freshly grated Parmesan and add salt and pepper to taste if desired.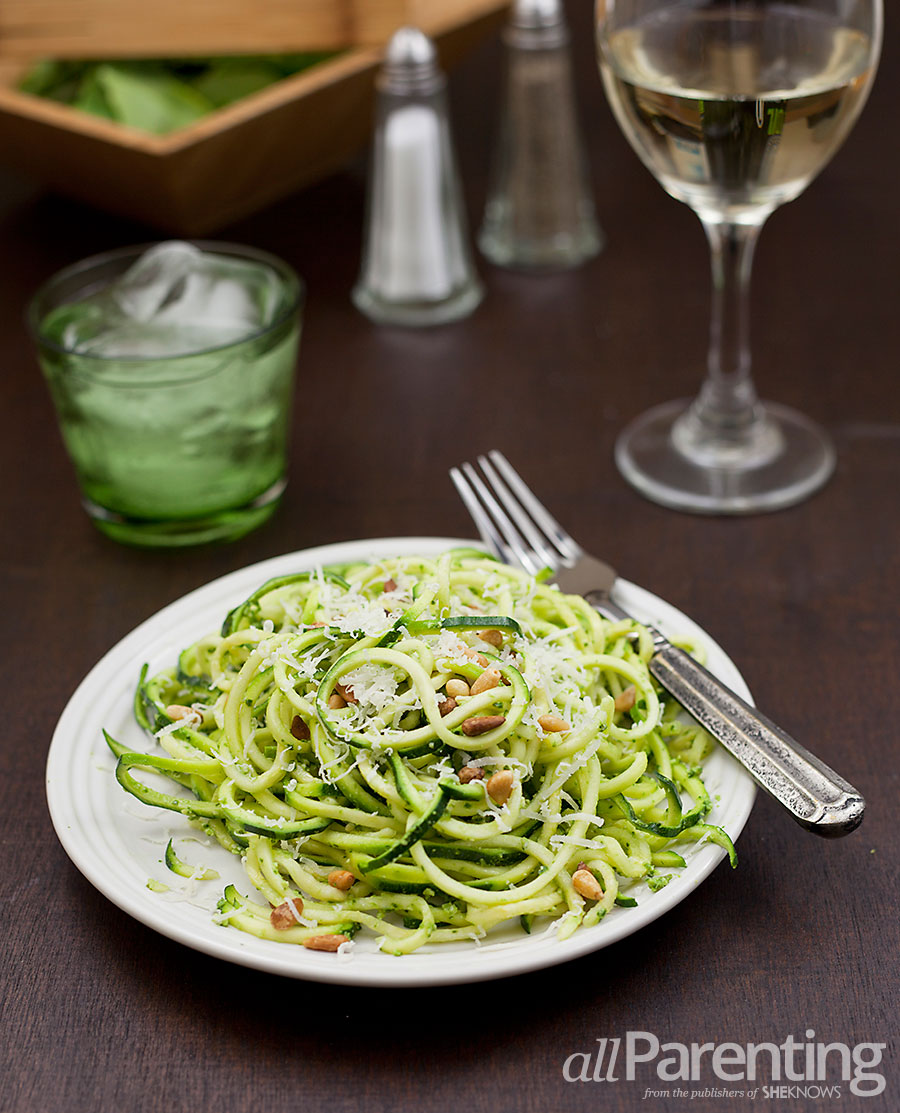 Hungry? Scroll through our delicious recipes!