Posted: Jul 30, 2014 6:00 AM
Meat doesn't have to be the star in cheesesteak sandwiches. Instead, mushrooms can be used along with onions and bell peppers. When topped with cheese and piled onto thick rolls, it becomes these mouthwatering veggie cheesesteak sandwiches. Serve with an icy cold beer and greasy fries (or a salad if you want to be healthy) and enjoy your meat-free meal.
Whether you're a vegetarian or just looking to eat less meat, these veggie cheesesteak sandwiches will hit the spot for dinner. The sautéed veggies are easy to make and taste great when topped with melted cheese and piled on a toasted bun. If you want to spice them up a bit, use habanero or pepper jack cheese and add in some jalapeños. If spice isn't your thing, use provolone or mozzarella cheese and skip the peppers. You'll be delighted either way.
Veggie cheesesteak sandwiches
Serves 4
Ingredients:
1 medium yellow onion, thinly sliced
8 ounces crimini mushrooms, thinly sliced
1 green bell pepper, top removed, deseeded and thinly sliced
2 tablespoons olive oil, divided
1 teaspoon dried oregano
Salt and pepper to taste
1 tablespoon balsamic vinegar
8 to 10 slices of cheese of your choice
4 sub rolls, sliced lengthwise but not all the way through and toasted
Directions:
Add 1 tablespoon olive oil to a large skillet and heat over medium-high heat. Add the onions and cook until soft, stirring often, about 5 minutes.
Add the remaining tablespoon of olive oil and the mushrooms and bell peppers. Continue to cook and stir until soft, about 5 to 7 minutes.
Stir in the dried oregano, salt and pepper to taste and balsamic vinegar. Cook for another minute or 2 until the liquid has evaporated.
Reduce the heat to low and add slices of cheese on top of the veggie mixture. Once the cheese is melted, remove from heat and divide evenly onto the 4 toasted sub rolls. Serve immediately with fries, chips or a side salad and enjoy.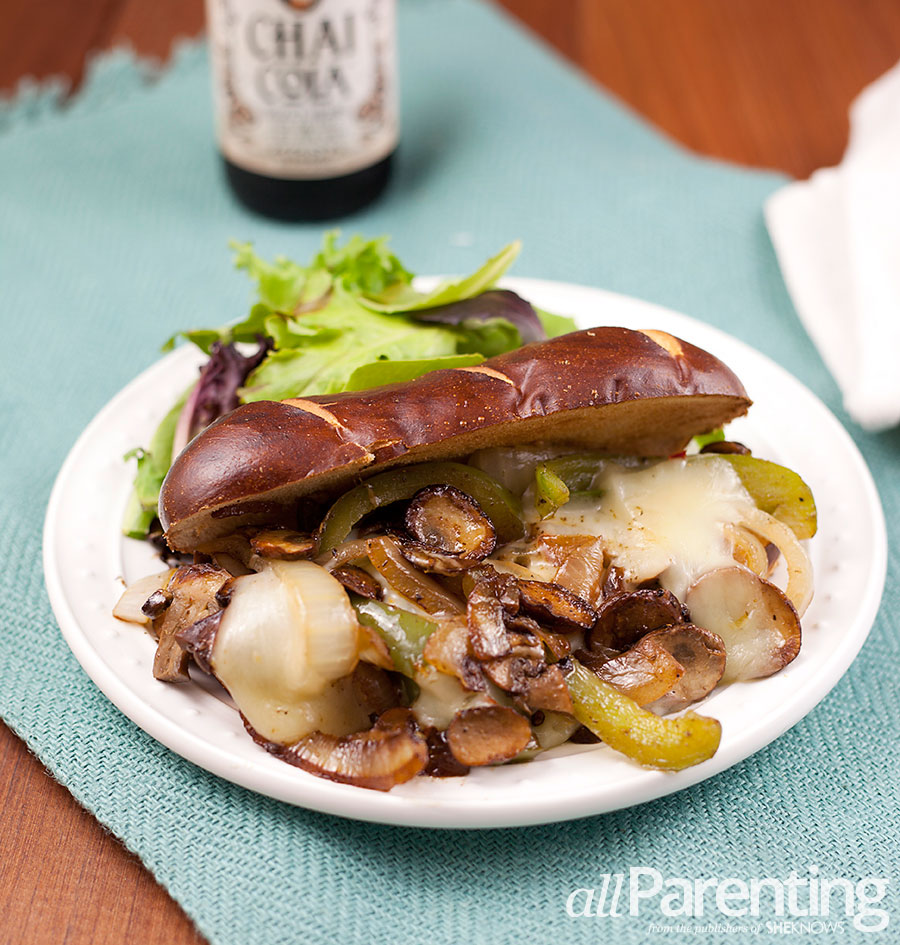 Hungry? Scroll through our delicious recipes!