Posted: Jul 28, 2014 6:00 AM
Steak and Gorgonzola cheese have been friends since the beginning of culinary times, and this wrap sandwich brings them together once again. The creamy, sharp cheese is the perfect balance for a tender, seasoned piece of steak.
How do you make a perfectly grilled steak even better? Just add Gorgonzola cheese. Really, you could stop right there and have a meal worthy of a special occasion. Or you could add a sharp yogurt Dijon sauce and a bevy of fresh vegetables, all wrapped inside of a whole wheat tortilla to make an unforgettable sandwich.
This recipe includes a simple vinaigrette-style marinade and directions to grill the flank steak. However, if you have leftover steak from a previous meal, make it easy on yourself and use it in this sandwich. Flank steak is one of the leanest steaks in the butcher case, which compensates for the rich and creamy cheese. That being said, use any cut of steak that you have on hand. Versatility is the key to easy meals.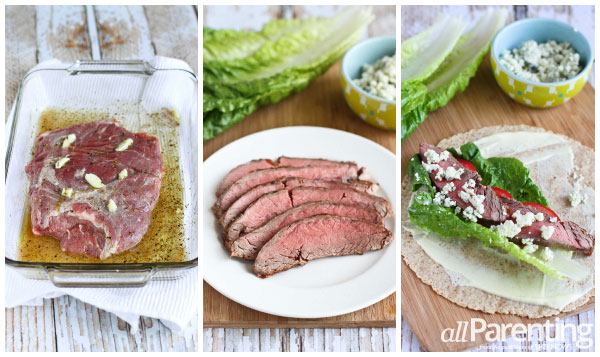 Grilled steak & Gorgonzola wraps
Serves 4
Ingredients:
The steak:
1/4 cup olive oil
2 tablespoons white wine vinegar
1/2 teaspoon dried oregano
1/2 teaspoon salt
1/2 teaspoon ground pepper
2 garlic cloves, sliced
1 (1-1/4 pound) flank steak
The rest:
1/4 cup plain Greek yogurt
2 tablespoons Dijon mustard
6 whole wheat tortillas
6 romaine lettuce leaves
2 Roma tomatoes, sliced
1/4 cup (1-1/2 ounces) Gorgonzola cheese
Directions:
The steak:
In a large glass dish, whisk together the olive oil, white wine vinegar, oregano, salt and pepper. Stir in the garlic.
Add the flank steak and turn to coat. Cover, refrigerate and marinate for 3 to 4 hours. Remove from the refrigerator 30 minutes before cooking.
Preheat the grill to medium-high heat. Grill until medium-rare, about 5 minutes per side (dependent on the thickness of the steak).
Let the steak rest for 10 minutes. Slice it thinly.
The rest:
In a medium bowl, stir to combine the Greek yogurt and Dijon mustard.
Spread about 1 tablespoon of the yogurt mixture on each tortilla.
Divide the steak, lettuce, tomatoes and Gorgonzola cheese evenly between the tortillas.
Fold in the bottom of each tortilla and wrap. Serve.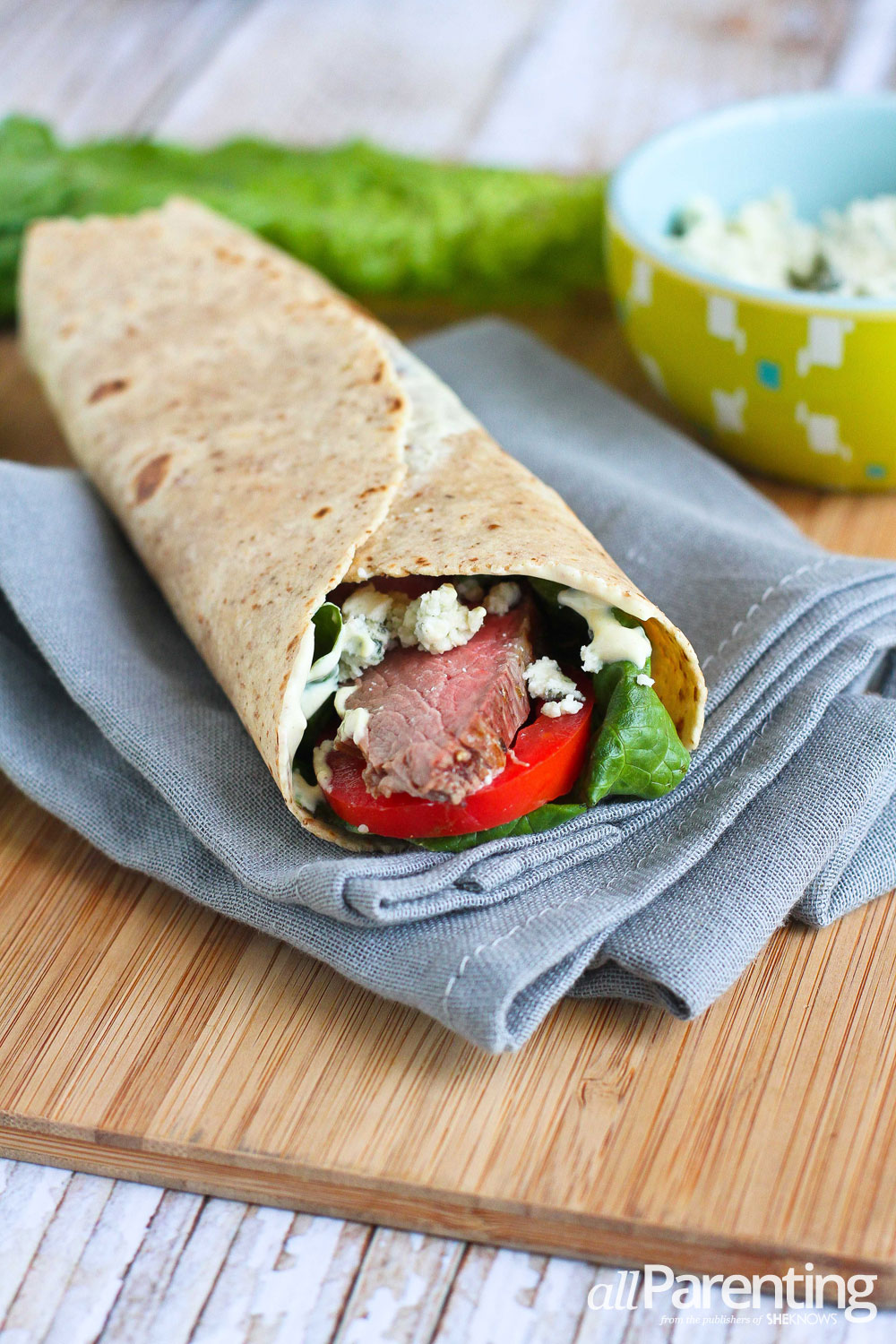 Hungry? Scroll through our delicious recipes!