Posted: Aug 12, 2014 6:00 AM
As the summer draws to a close, it's time to savor the last of berry season. We suggest you do it by baking a few of these berry fruit crisps. Filled with berries, oats and nuts, it doesn't get much better than this for a summer dessert.
Berry fruit crisp with an abundance of fresh berries on hand (perhaps after a trip to the farmers market), you'll be set for making this berry fruit crisp. Made with whatever berries you have, this easy-to-make dessert is something special for summer. And if you feel like topping it with a little ice cream or whipped cream before enjoying, go right ahead. We won't stop you.
Berry fruit crisp
Serves 8
Ingredients:
3/4 cup old-fashioned rolled oats
1/3 cup flour
1/4 cup light brown sugar
1/2 teaspoon kosher salt
1/2 cup cold unsalted butter, cut into small pieces
2 tablespoons unsweetened coconut flakes
1 tablespoon sunflower seeds
1/4 cup chopped pecans
8 cups assorted fresh berries, rinsed and sliced if needed
1 cup sugar
2 tablespoons cornstarch
Zest and juice from 1 lemon
1/4 teaspoon kosher salt
Directions:
Preheat oven to 375 degrees F.
Add rolled oats, flour, brown sugar and kosher salt to a food processor and pulse to combine.
Add butter and blend until the butter is fully mixed with the dry ingredients.
Transfer to a small bowl and add coconut flakes, sunflower seeds and chopped pecans and stir. Set aside.
Place berries in a large bowl. Add sugar, cornstarch, lemon zest and juice and kosher salt to the bowl and stir to combine.
Pour berry mixture into a large baking dish and scatter chunks of oat mixture on top. Place the baking dish on a baking sheet and bake for 60 to 70 minutes, or until the topping is golden brown and the fruit juices are bubbling.
Let cool 1 hour before serving.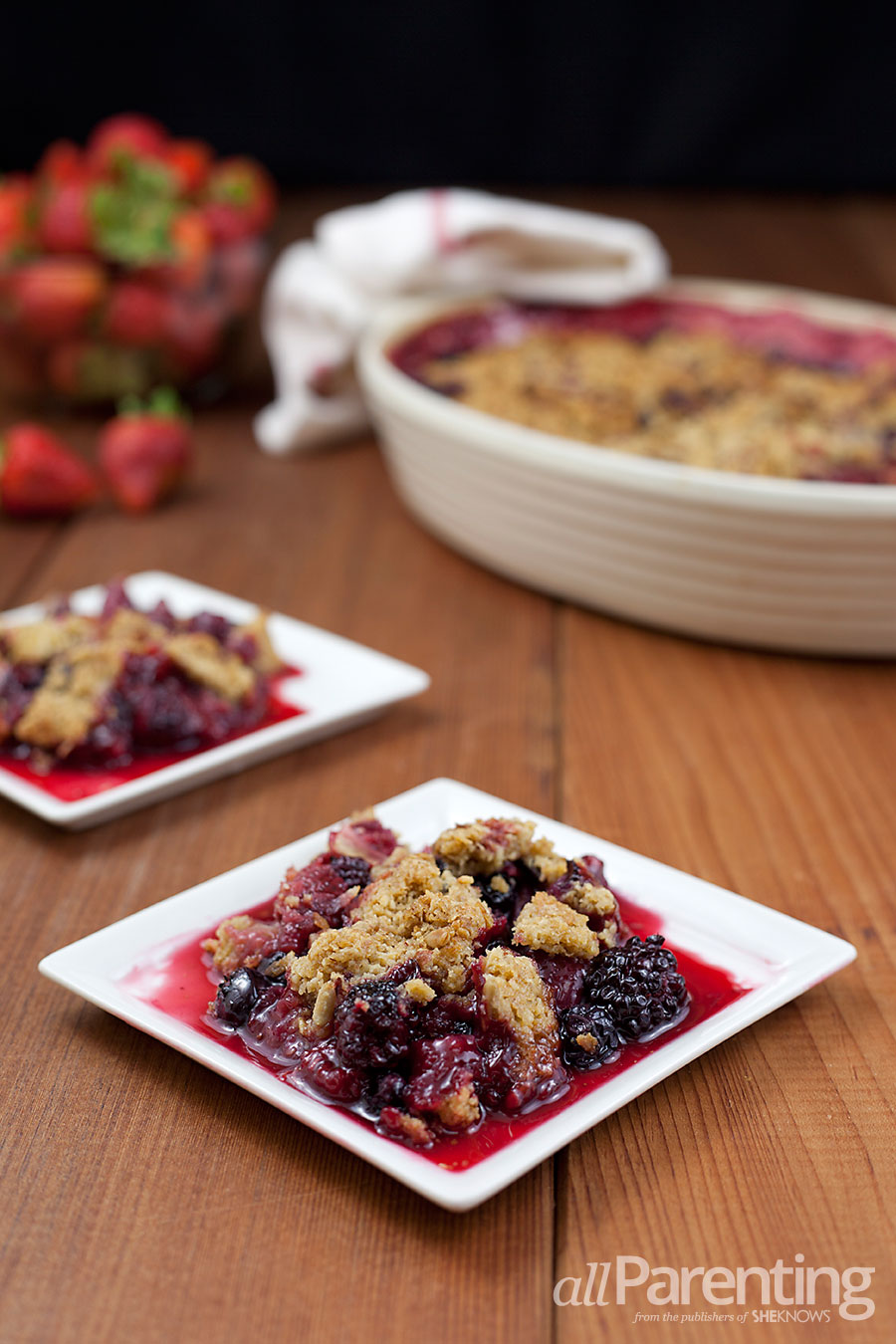 Cure your sweet tooth with endless dessert ideas!