Posted: Oct 06, 2014 8:00 AM
Some desserts we never turn down. Homemade carrot cake with cream cheese icing being one of them. With freshly grated carrots and pineapple chunks, it's moist, flavorful and perfect for any occasion (including those times when you just want a slice of cake).
Sometimes there's nothing better than a thick slice of carrot cake topped with cream cheese icing for dessert. So, the next time this craving strikes, skip the box cake mix and instead treat yourself to this homemade version. You won't be disappointed. We promise.
Homemade carrot cake
Serves 8 to 10
Ingredients:
2 cups flour
1-1/2 cups sugar
2 teaspoons baking powder
1/2 teaspoon baking soda
1 teaspoon ground cinnamon
1/4 teaspoon ground nutmeg
4 eggs, room temperature
3/4 cup vegetable oil
3 cups carrots, finely shredded
1 cup pineapple, finely chopped
1/2 cup nuts, finely chopped (optional)
Directions:
Preheat oven to 350 degrees F and grease and flour 2 (9-inch) cake pans. Set aside.
In a large mixing bowl, combine flour, sugar, baking powder, baking soda, cinnamon and nutmeg.
In a medium bowl, whisk the eggs. Add the oil, carrots and pineapple and stir to combine.
Pour the wet ingredients into the dry ingredients and stir until combined. If using nuts, add them to the batter and stir again to combine.
Pour the batter into the prepared cake pans and bake for 30 to 35 minutes, or until a cake tester or wooden toothpick inserted in the center of the cake comes out clean. Cool on wire racks for 10 minutes. Remove the cakes from the pans and allow to cool completely on the wire racks.
Once cooled, transfer 1 cake layer to a cake stand or plate and spread cream cheese icing on the top of this layer. Add the other cake layer to the top and continue icing sides and top of cake. Top with more chopped nuts, if desired.
Cream cheese icing
Ingredients:
1/2 cup butter, softened
1 (8-ounce) package cream cheese, softened
2 teaspoons vanilla extract
5 to 6 cups powdered sugar
Directions:
Add butter, cream cheese and vanilla extract to a large bowl and beat with an electric mixer until light and fluffy.
Gradually add the powdered sugar to the mixture, beating well in between each addition until the icing reaches desired flavor and spreading consistency.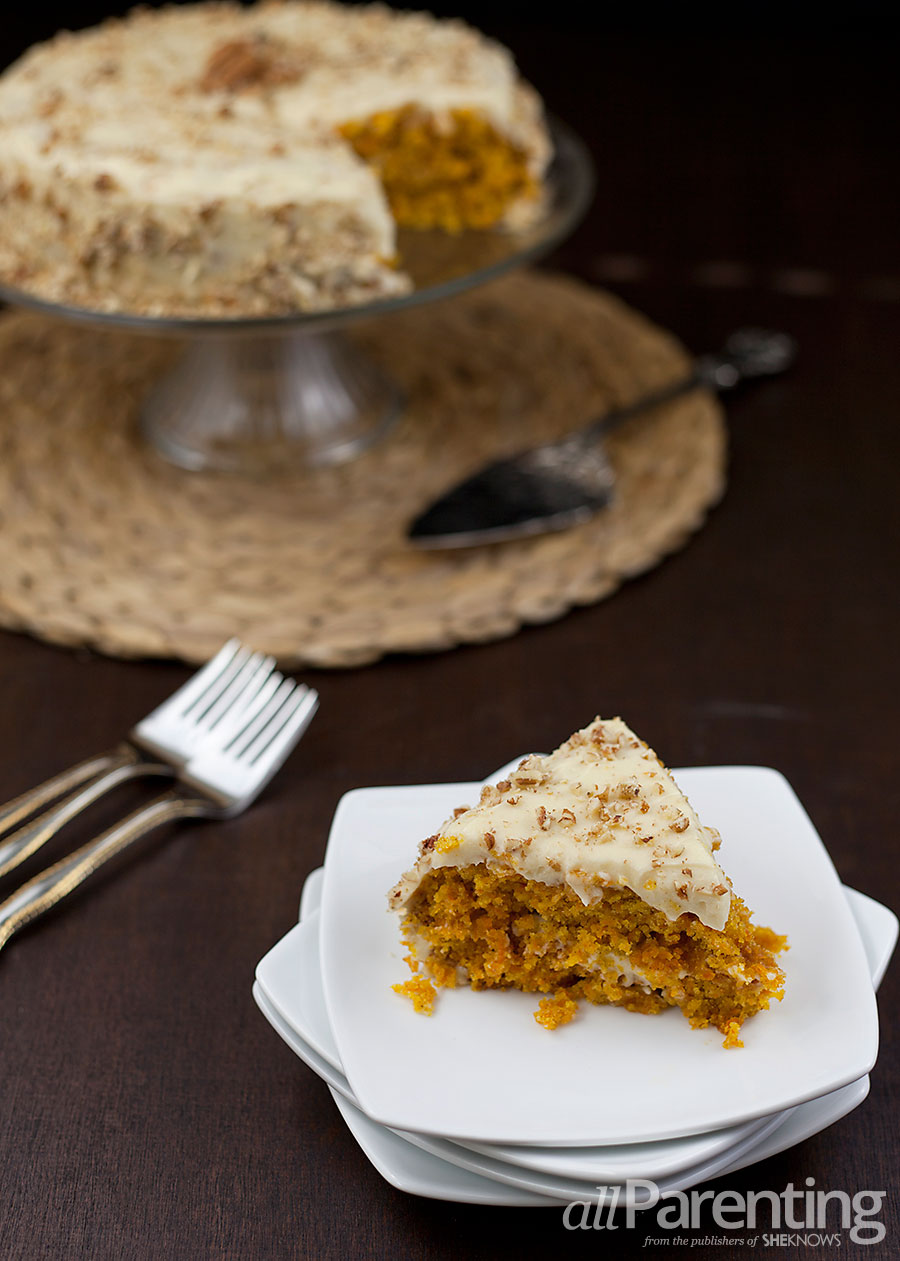 Cure your sweet tooth with endless dessert ideas!