Posted: Sep 29, 2014 8:00 AM
When hunger strikes between meals, the last thing you should reach for is a sugary snack. Instead, blend up a mixed berry chia smoothie. Not only does it taste great, but it will also keep you full until it's time for the next meal.
Berries are aplenty during the summer season and we know just how you should use them... in smoothies, of course. Blended up with a handful of spinach, some chia seeds and a bit of milk, this mixed berry chia smoothie is the perfect midday snack for you and the kids.
Not only does this chia smoothie help increase your fruit and veggie intake for the day, the chia seeds in there will give you a boost of energy and increase your stamina. And we all know this is needed during certain parts of the day. So, the next time hunger strikes in between meals, bust out the blender and treat yourself to this healthy, yet delicious smoothie.
Mixed berry chia smoothie
Serves 1
Ingredients:
1/2 banana (freezing the banana ahead of time helps make the smoothie cold instead of adding ice to the mix)
1/2 cup mixed berries
3/4 cup spinach leaves
1 tablespoon chia seeds
1/2 cup milk of your choice (homemade almond milk is great for a vegan smoothie)
Ice, if desired
Directions:
Combine all of the ingredients in a blender.
Blend on high until desired consistency is reached, adding more milk as needed.
Pour into a glass and enjoy.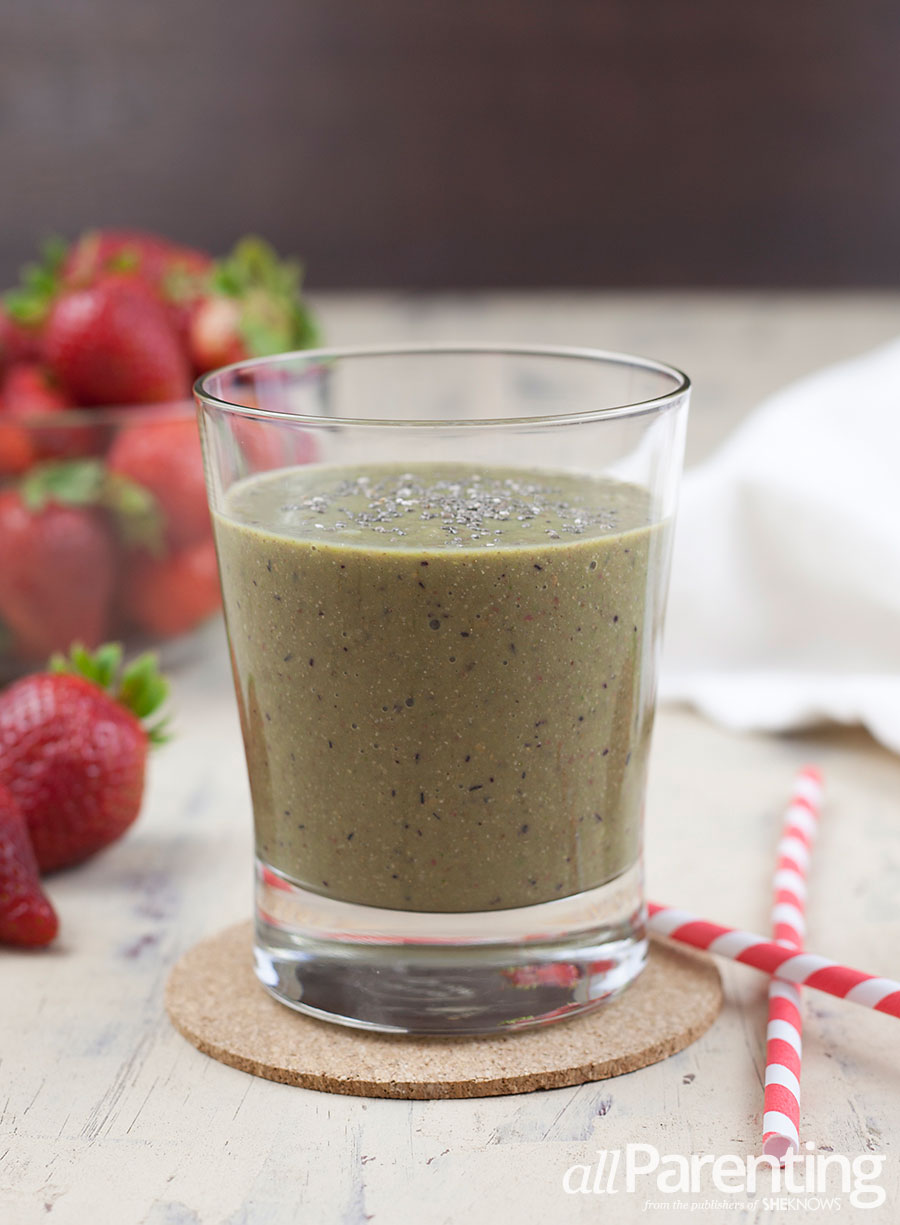 Hungry? Scroll through our delicious recipes!