Posted: Jul 31, 2014 6:00 AM
Give your lemonade a detox kick with a hefty hit of ginger and mint. Skip the sugar and you've got the most refreshing and healthy lemonade on the block.
This just might be the best thing you do for your body all summer. Heck, I drink it all year-long. Warm in the winter months, chilled on heatwave-drenched summer mornings and spiked with a splash of vodka during the occasional happy hour. OK that last combination might not be the high point of your cleanse, but I like to visualize the intensely alkaline lemon, hefty dose of detoxifying ginger and tummy-soothing mint counterbalancing the booze. What some may consider magical thinking, I like to call the power of positive thinking.
You don't technically need a beautiful glass tea infuser, but it sure makes brewing this daily elixir a dream. I use mine every day. But feel free to combine all the ingredients in a small saucepan of boiling water, steep and strain. You'll get the same flavorful results.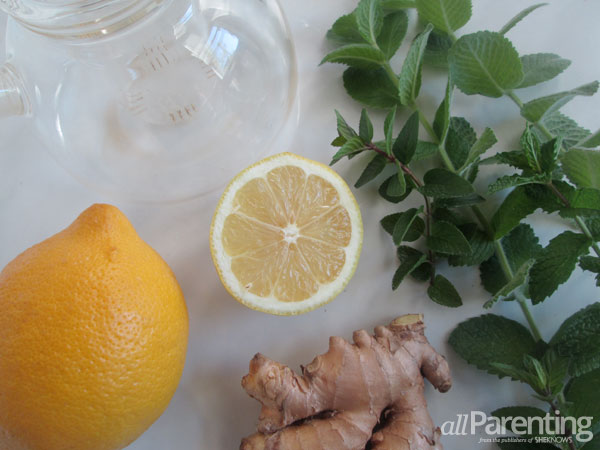 Ingredients:
Juice of 1 lemon
1-2-inch piece of fresh ginger root (finely grated)
1/4 cup fresh mint (crushed to release flavor and aroma)
Directions:
Combine all ingredients into your tea infuser basket or in your saucepan.
Pour just-boiling water over the mixture and let steep for 15 minutes.
Strain into a mug or cup to enjoy slightly warm or refrigerate for a chilled mixture.
Diluting the warm drink with ice cubes is not recommended. However, pouring the chilled version over ice with a splash of your favorite clear alcohol is highly recommended. The trio of fresh citrus, herb and zesty root create a perfectly balanced drink that is perfect for summer. I've never found sweetener to be needed, but feel free to add a touch of raw, local honey if you want to boost taste. This might be just the trick to get your littles to expand their palate to a variety of lemonade stand offerings.
More healthy recipes
Best cleansing smoothie recipes
Secretly healthy desserts
A healthier version of the shamrock shake