Posted: Aug 04, 2014 6:00 AM
Nothing is more impressive, or easier, than a stack of colorful, grilled vegetables. Herb-basil pesto is layered with the vegetables for extra flavor.
Summer is the time for colorful vegetable side dishes, and grilled vegetables are a quick and flavorful way to highlight the fresh flavors of zucchini, summer squashes and tomatoes. These easy vegetable stacks can be made in less than 15 minutes, but your guests will think you were slaving for hours when they see the pretty presentation.
The zucchini and summer squash slices can be cooked directly on the grill, but it is easier to grill the tomatoes on a small piece of foil. If the vegetables are cut to the same thickness, they will take approximately the same amount of time to cook. Once they are off the grill, layer the vegetables with store-bought or homemade basil pesto and top each stack with a fresh basil leaf.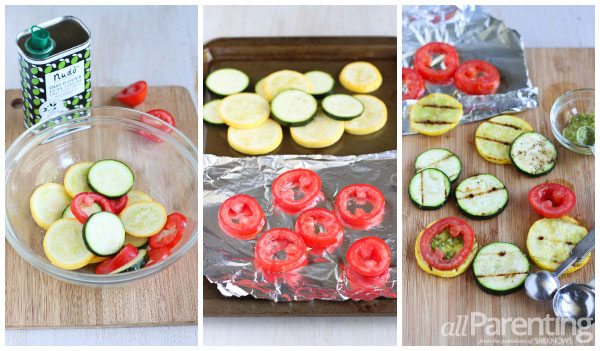 Zucchini, tomato & pesto stack
Serves 4
Ingredients:
2 Roma tomatoes, cut into 8 (1/2-inch) slices
1 summer squash, cut into 8 (1/2-inch) slices
1 zucchini, cut into 8 (1/2-inch) slices
2 teaspoons olive oil
1/8 teaspoon salt
1/8 teaspoon ground pepper
4 teaspoons basil pesto
8 basil leaves, for garnish
Directions:
Preheat the grill to medium heat. Lightly coat the grill with oil.
With a small sharp knife or with your fingers, remove the seeds from each tomato slice.
Place all of the tomatoes, summer squash and zucchini slices in a large bowl. Add the olive oil, salt and pepper, and toss to coat the vegetables.
Lightly spray a small piece of foil with cooking spray and lay the tomato slices on the foil in a single layer.
Place the tomatoes on foil and the summer squash and zucchini slices on the grill. Cook until the vegetables are tender, turning the squash and zucchini halfway through, about 4 minutes total.
Place the 8 summer squash slices on a serving platter in a single layer. Top each with 1/4 teaspoon basil pesto. Top with tomato and zucchini slices. Top each stack with 1/4 teaspoon basil pesto. Garnish each with a basil leaf. Serve.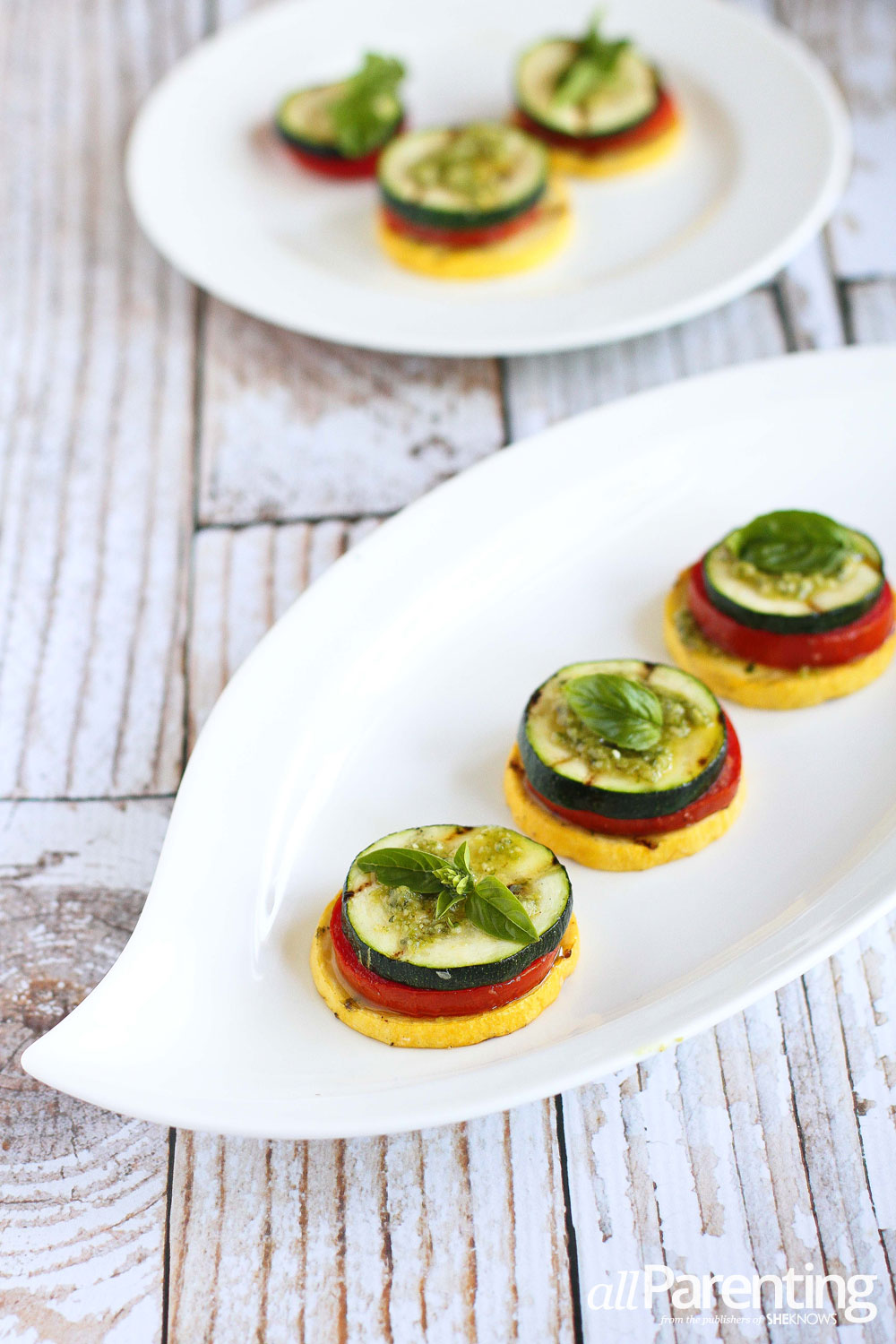 Hungry? Scroll through our delicious recipes!