Posted: Aug 05, 2014 9:00 AM
We're taking a traditional Italian dessert and casting aside the spoon in favor of a handheld cupcake.
Espresso-soaked ladyfingers, rich, sweet mascarpone cream, a dusting of cocoa powder and rich chocolate shavings. Really, what's not to love about tiramisu? For us, it's the time commitment. Traditional tiramisu can take up to eight hours from start to finish, from prep to the six-hour wait for it to be ready, we were desperate for a quick fix of this classic dessert. With just a handful of ingredients and less than an hour, we're all falling for tiramisu all over again.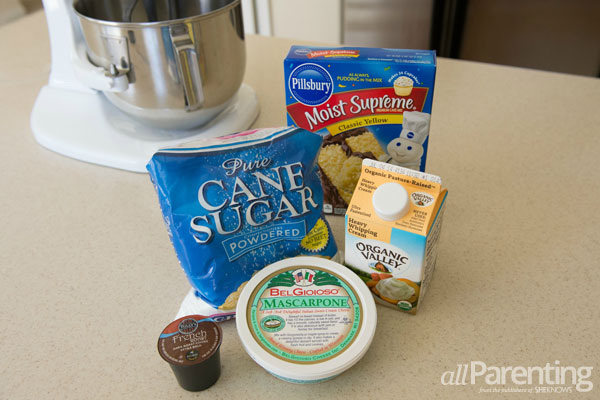 Tiramisu cupcakes
Ingredients:
1 box yellow cake mix
1 (8-ounce) container mascarpone cheese
1/2 cup confectioners' sugar
Freshly brewed espresso or French roast coffee (or other strong coffee)
Cocoa powder
Bittersweet chocolate
Wooden skewer

Directions:
For the cupcakes:
Prepare cupcakes according to package directions.
Transfer to a wire rack to cool completely.
Use a wooden skewer to poke 5 to 6 holes in cooled cupcakes.
Slowly pour prepared coffee into the holes using either a spoon or a measuring cup with a spout.
Set cupcakes aside and allow them to soak up the coffee.
For the frosting:
Whip heavy cream until it forms stiff peaks, then set aside.
In another bowl, combine mascarpone cheese and confectioners' sugar.
Beat mixture until smooth and creamy.
Gently fold whipped heavy cream to the mascarpone and confectioners' cream mixture in 2 batches, being careful to protect the airiness of the whipped cream with each addition.
Prepare a pastry bag with either a coupler and a large round tip or simply cut the end off the pastry bag.
Fill with frosting.
Frost the cupcakes by beginning with the outside and circling inward until you reach the center.
Dust with cocoa powder.
Using a vegetable peeler, shave the bittersweet chocolate and sprinkle shavings over the frosted and dusted cupcakes.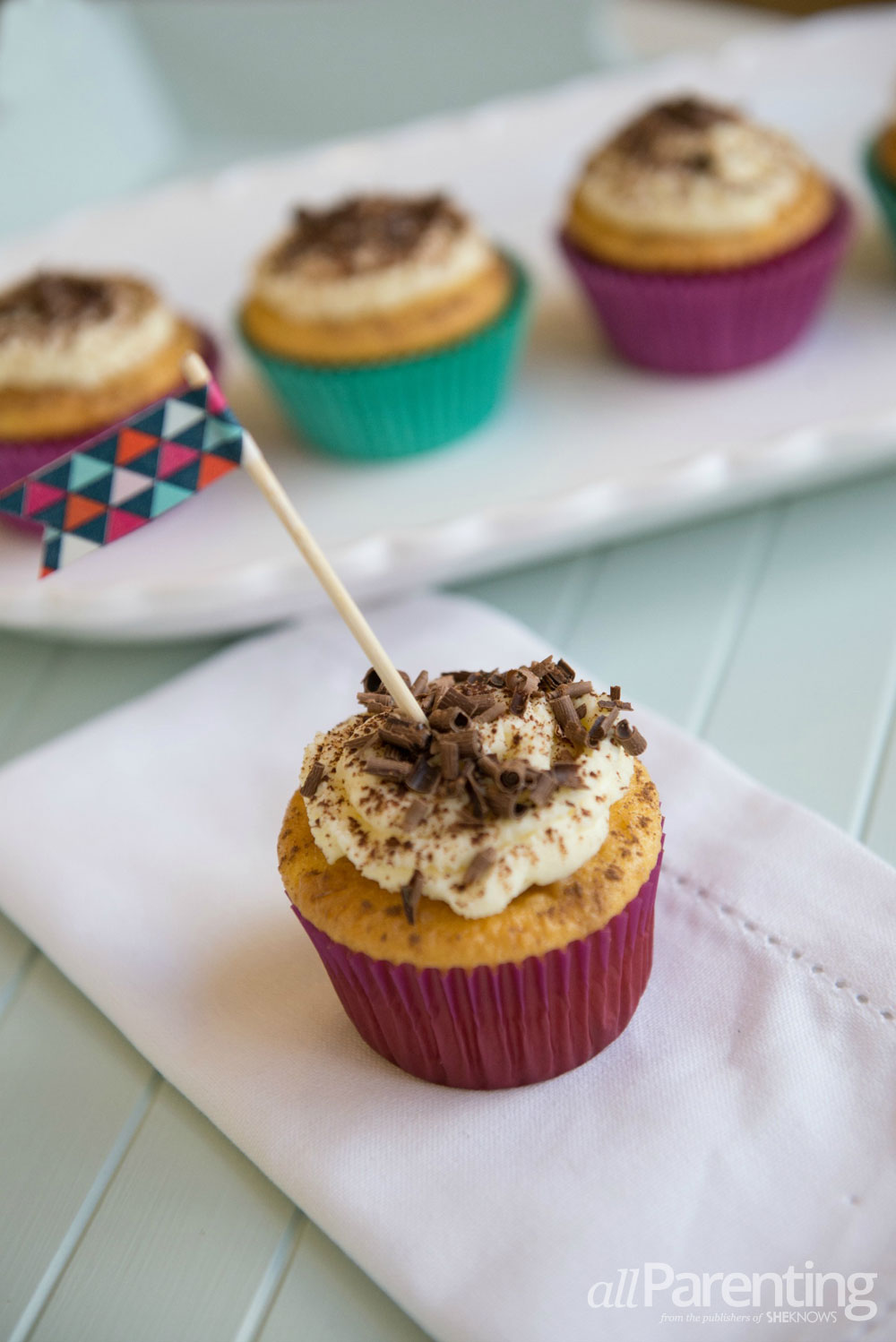 Cure your sweet tooth with endless dessert ideas!