Posted: Aug 13, 2014 6:00 AM
You don't have to sacrifice an ounce of flavor in these tender whole wheat blueberry muffins, which are brightened with a hint of lemon zest.
Long gone are the days of tough and flavorless whole wheat and low-fat baked goods. In fact, it is practically impossible to tell that these whole wheat blueberry and lemon muffins have a punch of fiber and very little fat, thanks to a few easy baking tricks.
To achieve a tender texture for baked goods, whole wheat pastry flour is the way to go. The texture is much finer than regular whole wheat flour, producing a lighter muffin. Whole wheat pastry flour can be found in many well-stocked supermarkets and on Amazon.
Reducing the total fat count is done by eliminating the butter, cutting back on the oil and replacing both with nonfat Greek yogurt and unsweetened applesauce. Both of these ingredients add moisture and flavor to the batter without adding fat or sugar.
Fresh blueberries and grated lemon zest add natural sweetness and a pop of flavor that makes these muffins irresistibly good. Serve them as snacks and freeze the extras to have on hand as a quick breakfast option.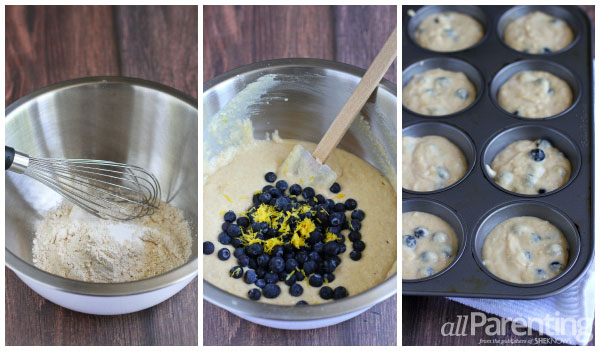 Whole wheat blueberry lemon muffins
Makes 12 muffins
Ingredients:
1-1/2 cups whole wheat pastry flour
1 teaspoon baking soda
1/2 teaspoon salt
3/4 cup unsweetened applesauce
3/4 cup nonfat plain Greek yogurt
1/2 cup granulated sugar
1 egg, beaten
2 tablespoons canola oil
1 teaspoon vanilla extract
1 cup blueberries
1-1/2 teaspoons grated lemon zest
Directions:
Preheat the oven to 375 degrees F. Lightly coat a muffin tin with cooking spray.
In a medium bowl, whisk together the flour, baking soda and salt.
In a large bowl, whisk together the applesauce, Greek yogurt, sugar, egg, canola oil and vanilla extract. Add the flour mixture to the applesauce mixture and stir to combine.
Add the blueberries and lemon zest to the batter and stir until just combined.
Divide the batter evenly across the muffin tin. Bake until a toothpick inserted in the center of one of the muffins comes out clean, 13 to 17 minutes.
Allow the muffins to cool for 5 minutes, then gently remove them from the muffin tin and place on a rack. Cool, then serve.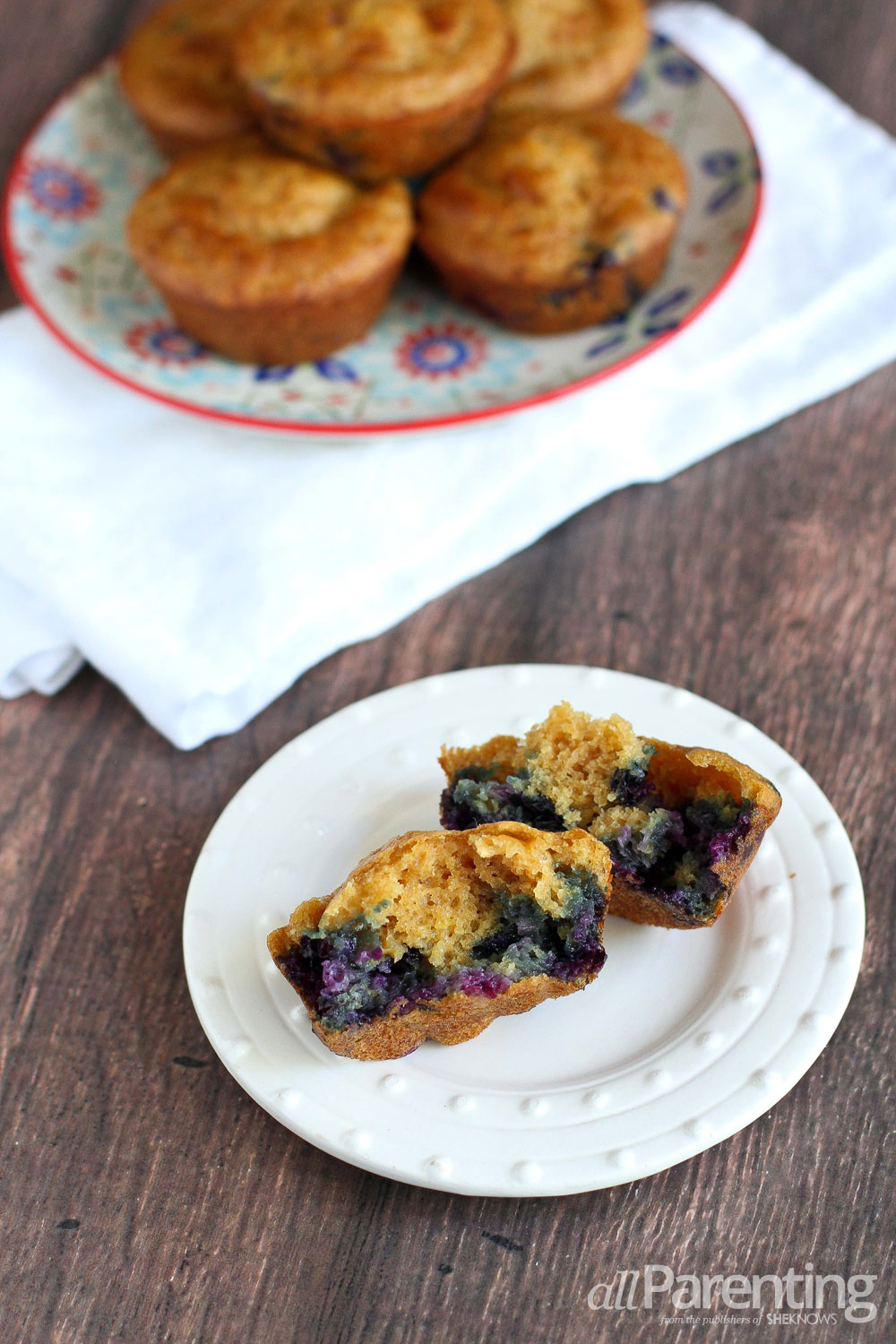 Hungry? Scroll through our delicious recipes!