Posted: Sep 20, 2014 8:00 AM
Whip up this appetizer when last-minute guests show up for dinner. Smoky shrimp are brightened with a quick rosemary yogurt dipping sauce.
Summer is the time for impromptu get-togethers. However, there's nothing fun about last-minute entertaining if you don't have easy recipes at your fingertips. This grilled shrimp appetizer can be whipped up in no time and it is always a crowd-pleaser.
Even though seasoned grilled shrimp are spectacular on their own, this yogurt dip puts this appetizer over the top. Perhaps it is the creamy yogurt or the tang of lemon juice that makes this so good, but more likely it is the woodsy, herbal flavor of fresh rosemary leaves and a dose of smoky paprika.
If you are using wooden skewers for the shrimp, be sure to soak them in warm water for at least 30 minutes prior to threading on the shrimp. This will help to avoid flaming skewers once they hit the grill.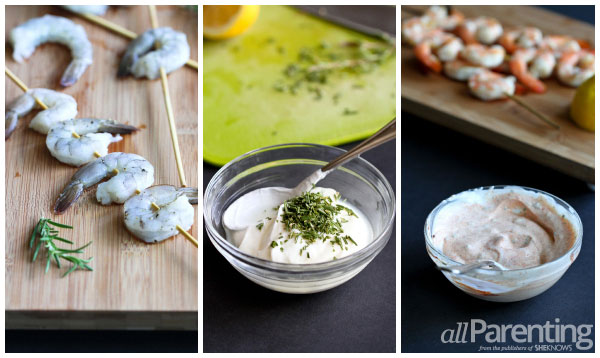 Grilled shrimp with rosemary yogurt dipping sauce
Makes about 28 shrimp
Ingredients:
The sauce:
1/2 cup plain Greek yogurt
1 teaspoon fresh lemon juice
1 teaspoon minced fresh rosemary
1 teaspoon smoked paprika
1/2 teaspoon honey or agave nectar
1/8 teaspoon salt
The shrimp:
1 pound large raw shrimp, peeled, tails left intact
2 teaspoons olive oil
1/4 teaspoon salt
1/4 teaspoon ground pepper
Directions:
The sauce:
In a small bowl, stir together the yogurt, lemon juice, rosemary, smoked paprika, honey and salt until combined.
The shrimp:
Place 8 wooden skewers in a large baking dish filled with hot water. Soak for at least 30 minutes.
Preheat the grill to medium-high heat. Lightly coat the grill with oil.
In a large bowl, toss the shrimp with the olive oil, salt and pepper. Thread the shrimp onto the skewers.
Cook until the shrimp are just cooked through, about 1 minute per side. Take care not to overcook the shrimp or it will become rubbery.
Serve the shrimp with the yogurt rosemary dipping sauce.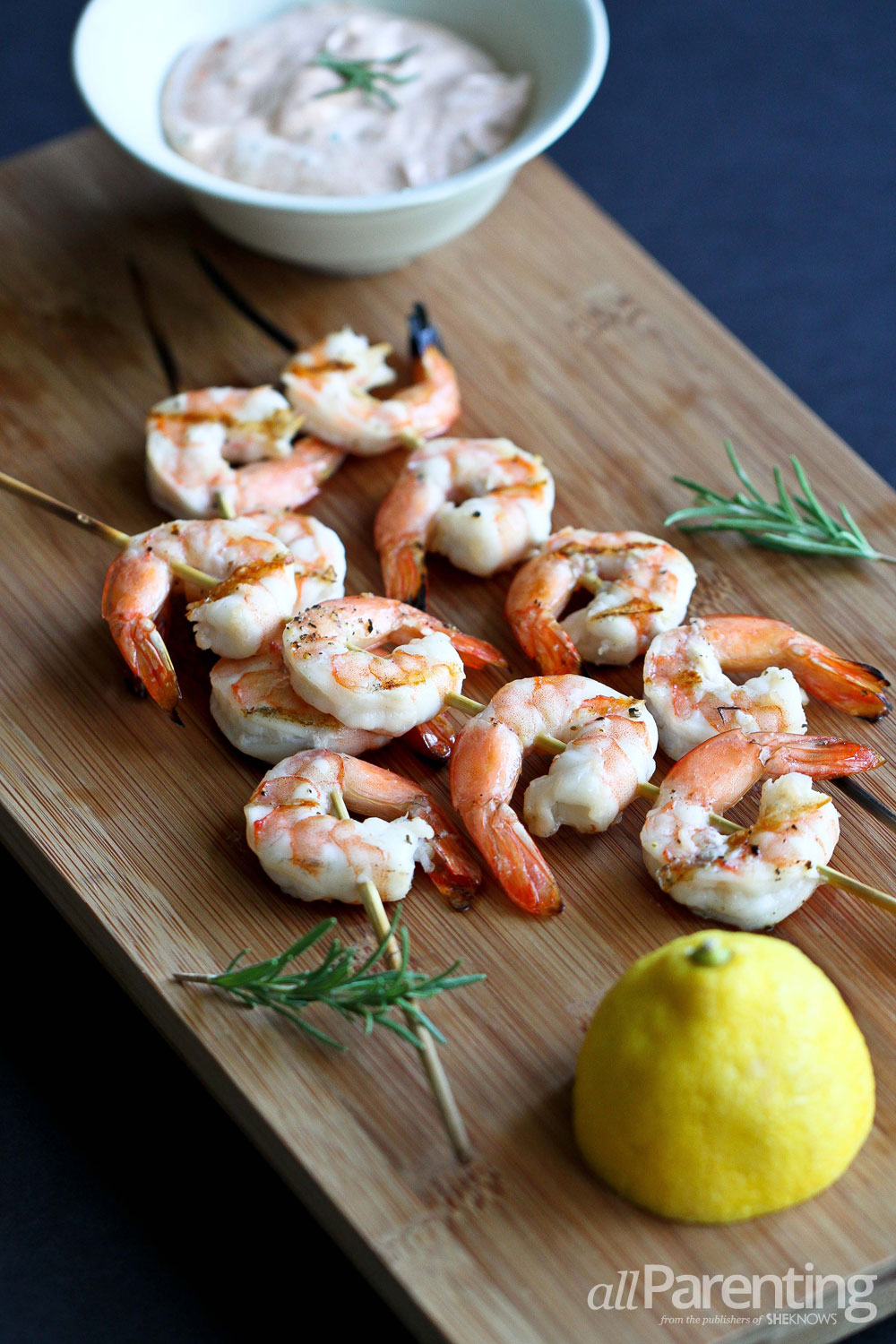 Hungry? Scroll through our delicious recipes!