Posted: Sep 16, 2014 8:00 AM
It's been around for as long as your good old-fashioned cup of joe has, but lately, cold brew coffee has been getting a makeover and caffeine addicts are rejoicing. Check out these cold brew coffee brands and flavors and why they're perfect for keeping cool and caffeinated this summer.
Photo credit: john shepherd/iStock/360/Getty Images
A coffee lover's summertime dream come true
Contrary to popular belief, cold brew coffee is not just cold coffee. And, it is not made by taking the leftover coffee from your coffee pot that nobody drank this morning and sticking it in the fridge, which is better known as iced coffee.
Cold brew coffee is actually coffee that was "brewed" with cold water. Through a series of soaks, presses and drains, cold brew coffee is an intricate process where no heat touches the coffee beans, which have been ground to perfection, pre-brew.
The result is a strong, yet mellow, version of your favorite way to take your caffeine. Oftentimes, people who don't drink traditional coffee black will drink a glass of cold brew without even a hint of milk or sugar because it just doesn't seem to have the same bite.
Cold brew coffee is the perfect way to stay cool and caffeinated, all summer long.
"
"
While cold brew coffee and the process to make it has actually been around for decades, if not centuries, lately it's been renewed, getting a makeover and being added to the coffee lineup of many smaller coffee roasting houses, to be bottled and sold in grocery stores or to be put on tap at their coffee houses, just like beer.
And, while we're all looking for ways to stay caffeinated this summer, without sipping on a hot cup of joe while the summer sun is shining, or not even daring to turn on the coffee pot, as to not add another degree of heat to the house, cold brew coffee is the perfect way to stay cool and caffeinated, all summer long.
Concentrate vs. straight from the bottle
When you're shopping for cold brew coffee at the grocery store or online, be sure to note whether or not it is a concentrate. Some cold brew coffees are intended to be consumed straight out of the bottle, while concentrates are meant to be mixed with milk or water. Both are equally delicious and have their advantages — the non-concentrate versions are easier to drink on-the-go and the concentrates, while more expensive, will last longer. Give both kinds a try to see what you like better.
Cold brew coffees to try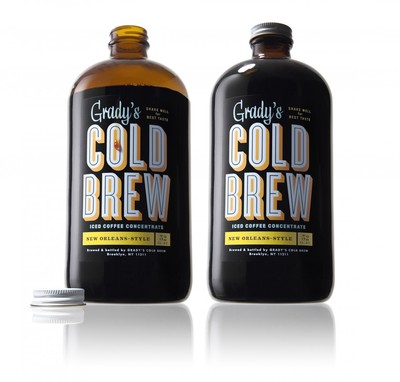 Grady's Cold Brew is a concentrate that is hand-bottled in Brooklyn and available for local delivery in New York or via UPS for the non-New York-dwelling coffee lovers. As one of the best-known cold brews on the market, Grady's will make you an instant cold brew addict. Grady's Cold Brew Concentrate 2-Pack, 32 Ounce Bottles (Grady's Cold Brew, $24)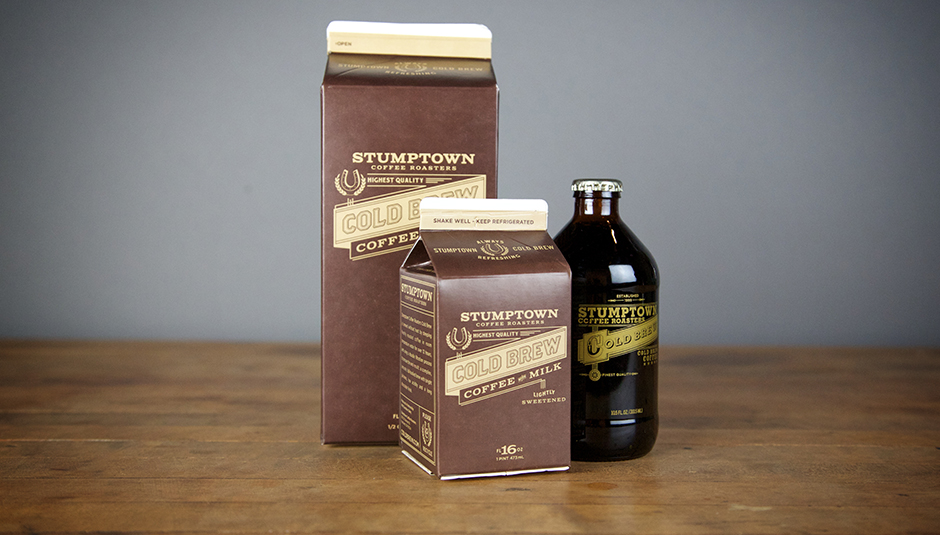 Available at many of your favorite local grocery retailers, including Whole Foods Markets nationwide, Stumptown Coffee Cold Brew comes straight from Portland, Oregon, where they are known for brewing some of the best beans from coast to coast. Another reason why we love Stumptown's cold brew? They suggest using it as a mixer for your favorite booze. Stumptown Coffee Cold Brew (Stumptown Coffee Roasters, prices vary by store) is available in small glass bottles, called Stubies, or in little cartons, pre-mixed with milk — both are perfect for on-the-go caffeination.
More on coffee
3 Ways to perk up your morning coffee time
DIY coffee cozy
"Bullet proof" coffee