Posted: Sep 06, 2014 8:00 AM
Whether you're looking for a fresh breakfast idea or you just love the idea of breakfast for dinner, these banana bread pancakes with vanilla glaze will leave your family smiling.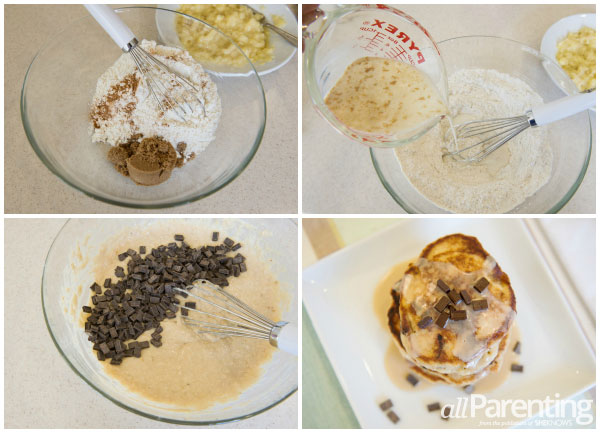 Banana bread pancakes with vanilla glaze
Ingredients:
2 cups all-purpose flour
2 teaspoons baking powder
1/4 teaspoon salt
1/4 cup brown sugar
1 teaspoon cinnamon
2/3 cup milk
1 tablespoon vanilla extract
3 large ripe bananas, mashed
2 tablespoons butter, melted
1/4 cup mini chocolate chips
Directions:
In a large bowl, whisk flour, baking powder, sugar, salt and cinnamon together.
Measure the milk in a glass measuring cup.
Add the vanilla extract to the milk.
Add the milk and vanilla mixture to the dry ingredients, stirring to combine.
Stir in mashed bananas.
Add melted butter and stir until batter is mostly smooth (some lumps will remain).
Stir in mini chocolate chips.
Heat a skillet or griddle to medium heat.
Poor batter onto the griddle and cook until bubbles form.
Flip pancakes and cook for another minute or 2.
Repeat with remaining batter.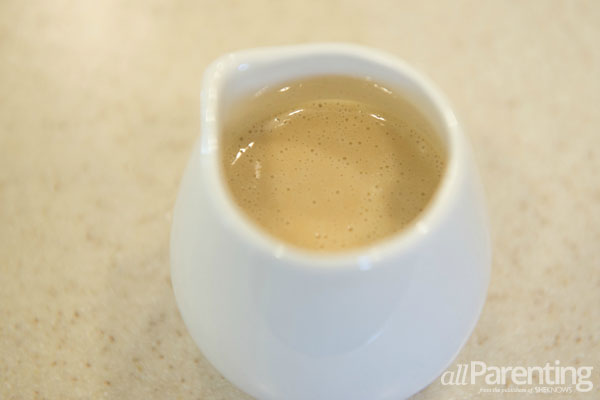 Vanilla glaze
Ingredients:
1/2 cup maple syrup
3/4 cup powdered sugar
1 teaspoon vanilla extract
Directions:
Combine all ingredients in a bowl and stir until smooth.
Serve alongside the pancakes.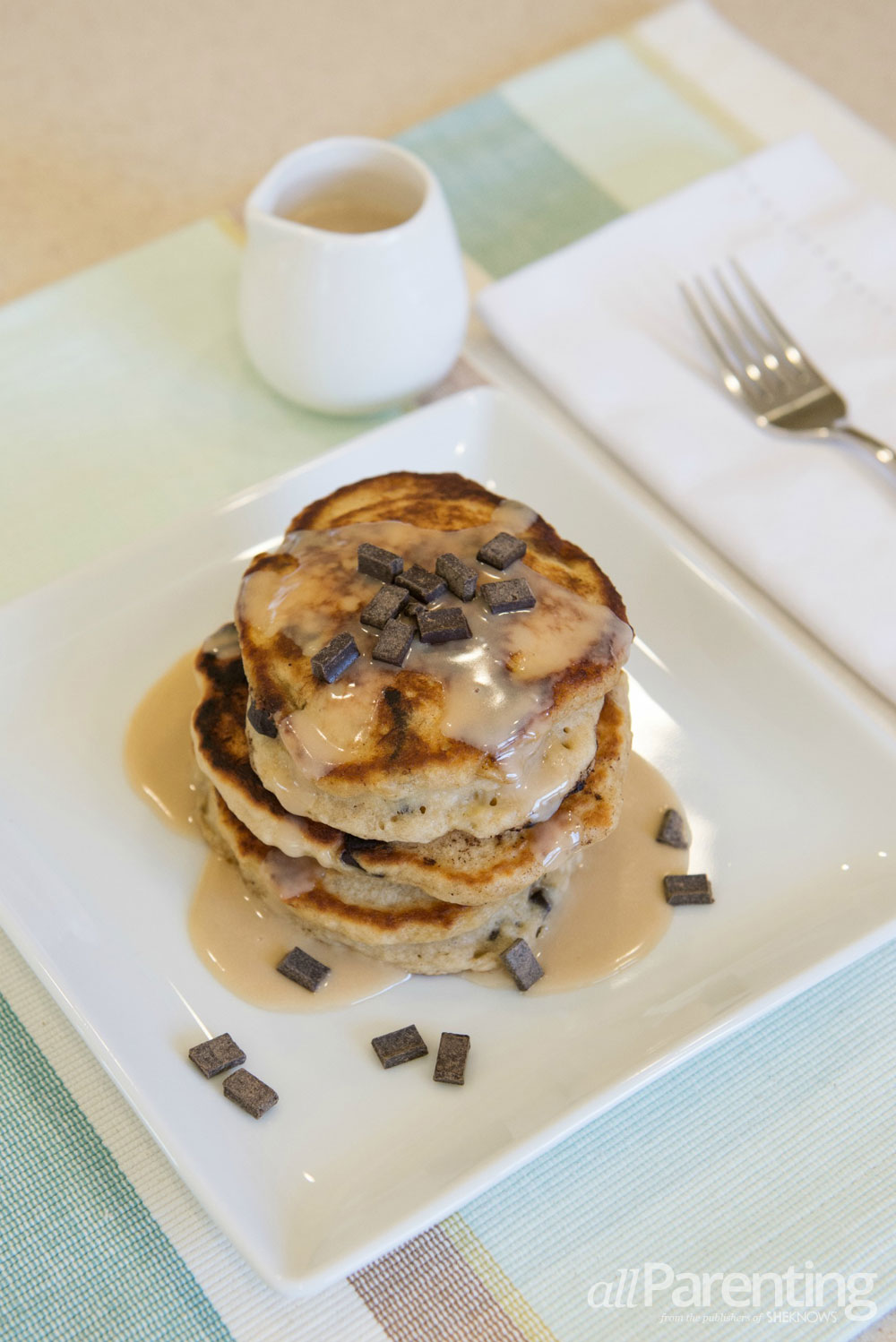 Hungry? Scroll through our delicious recipes!